Lots of people have dreams of changing careers into tech—but you might think it's impossible or unlikely if you've spent your career in a totally different industry like construction, medicine, or food service.
But you can learn how to get into tech with no experience. In the post below, you'll learn tips on how to switch careers without experience and meet over a dozen people who prove you can break into tech no matter your background.
This post is sponsored by Flatiron School. They have a proven track record of helping people switch into tech with their in-person and online bootcamps. You can streamline your journey by joining one of their programs to learn software engineering, UX/UI design, or data science at Flatiron School in just 15 weeks. Then, launch a new career with one-on-one support from their dedicated career coaches. They back it all up with their money-back guarantee—get a job in tech, or receive your tuition back (see details).
Whether a bootcamp is right for you or not, using the tips below will only help your hunt for tech jobs with no experience, so let's dive in!
---
Table of Contents
---
1. Look within an industry that's related to your current industry or hobby
It's easier to get an "in" with little experience when you already have familiarity with an industry. This gives you a chance to provide value to the company beyond the raw tech skills you're bringing to the table. You know the lingo, the market, and the things people care about there. All of this gives you an edge in the application process, from cover letters to interviews.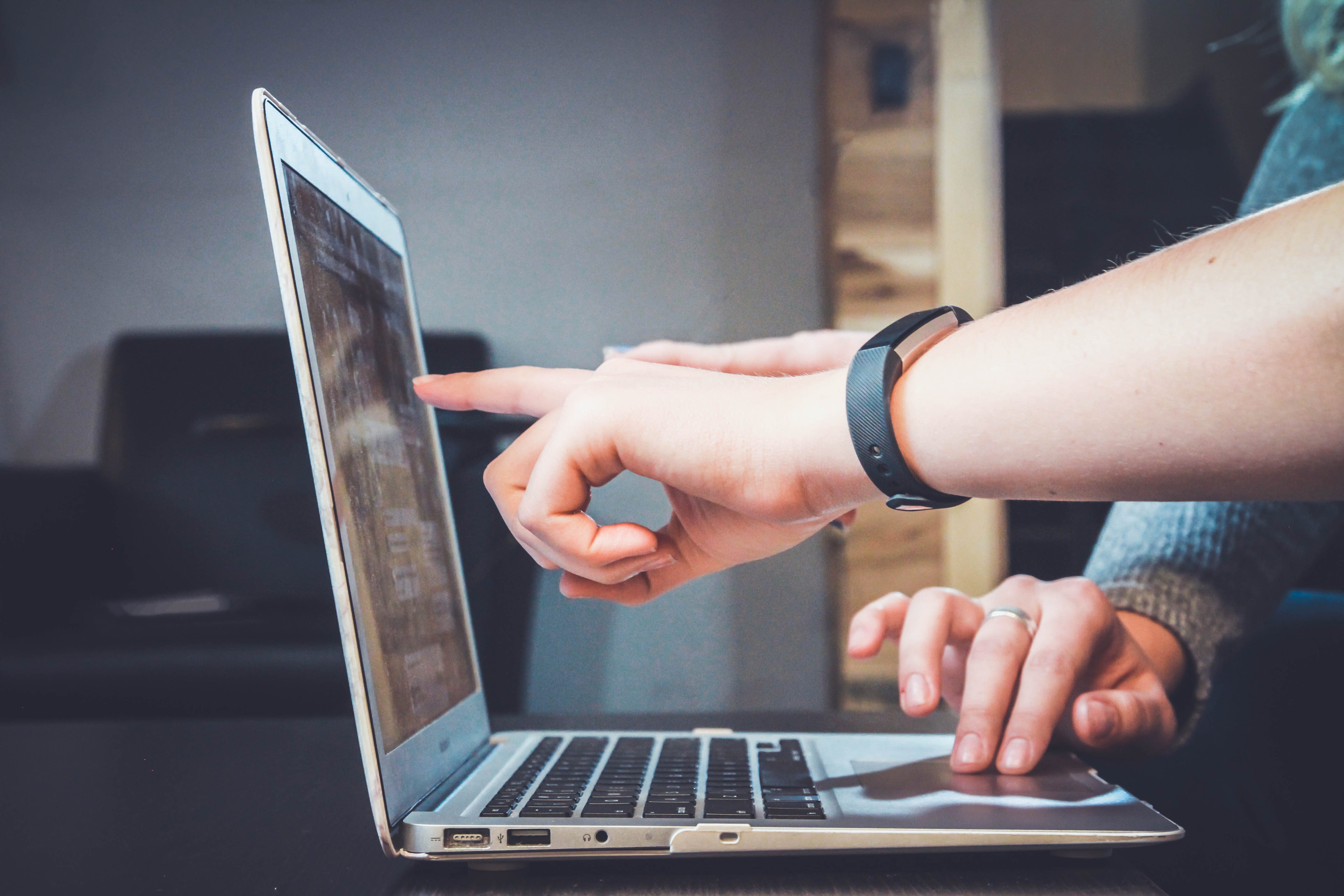 For instance, if you're coming from finance, banking, or accounting, a FinTech company could be a natural fit. In Ina Yulo's podcast episode, she noted that most people she knows from her work in FinTech came from banking backgrounds (though she herself was an advertising transitioner).
There are plenty of new opportunities in the space, from cryptocurrency jobs to work at app-based startups like TransferWise or Robinhood. If you can crunch numbers and have good regulatory knowledge of the industry, you'll be off to a good start.
Here are some other ideas of natural industry transitions:
There are so many crossover options to explore! Make a list of all the industries, areas, hobbies where you've spent time, particularly those you enjoyed. Use your experience to get your foot in the door, even if you start small like building websites on a freelance basis for people in the industry or hobby you're trying to specialize in.
Flatiron School grad Karla R. went from finance to Blockchain Developer in the FinTech industry. Karla had a successful career working in several different roles at Visa, but felt ready to take on new challenges and wanted more creativity and excitement in her life by working in a startup environment. After attending Flatiron School, she's now a Systems Consultant for a blockchain technology startup, leveraging her background in finance for a new, dynamic career in tech.
Career changer Debby Albert went from graphic design to advertising to merchandising to heading up creative departments to now working as a UX strategist full-time at the age of 58. "Leverage your past experience in any way you can," she advises. "You might be surprised at how much you already know."
2. Spell out your soft skills and how they'll help you in tech
A company can always train employees to improve on "hard" skills like a coding language, but soft skills rely more on personality qualities that are more built into each person. Emphasize them in interviews and applications when possible.
Flatiron School grad Victoria Thevenot graduated college with a degree in English. After Flatiron School, she now works as Lead Ad Developer at New York Magazine. While you might not think an English degree would help in a tech job, it actually gave her an edge over the competition.
During her time pursuing a non-tech college degree, she was unintentionally honing a variety of soft skills that transferred to her new tech role, including communication skills, processing and synthesizing information effectively, and breaking down problems into smaller pieces.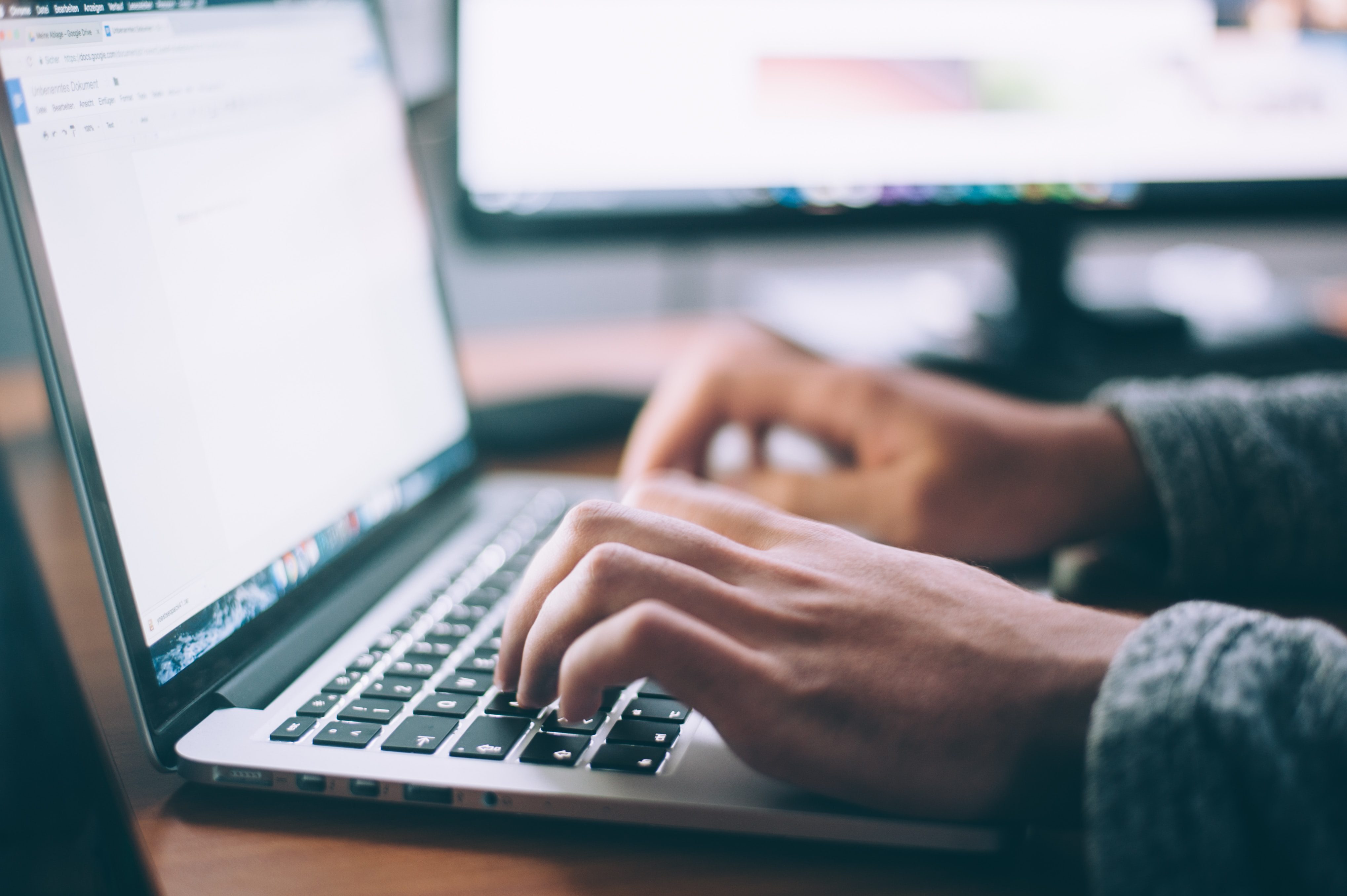 You can do the same with your qualities, e.g. attention to detail, reliability, etc. Think about past performance reviews and good things past supervisors and coworkers have said about you. Showcase your passion, knowledge, and personality throughout the hiring process.

Head back to the table of contents »
3. Revamp (or start) your LinkedIn profile to fit your new direction
94% of recruiters say they use LinkedIn to find candidates, so being on it is a must!
You don't actually need to be an expert (yet) to get the attention of recruiters and hiring managers. You just need to position yourself well to look like a good hire.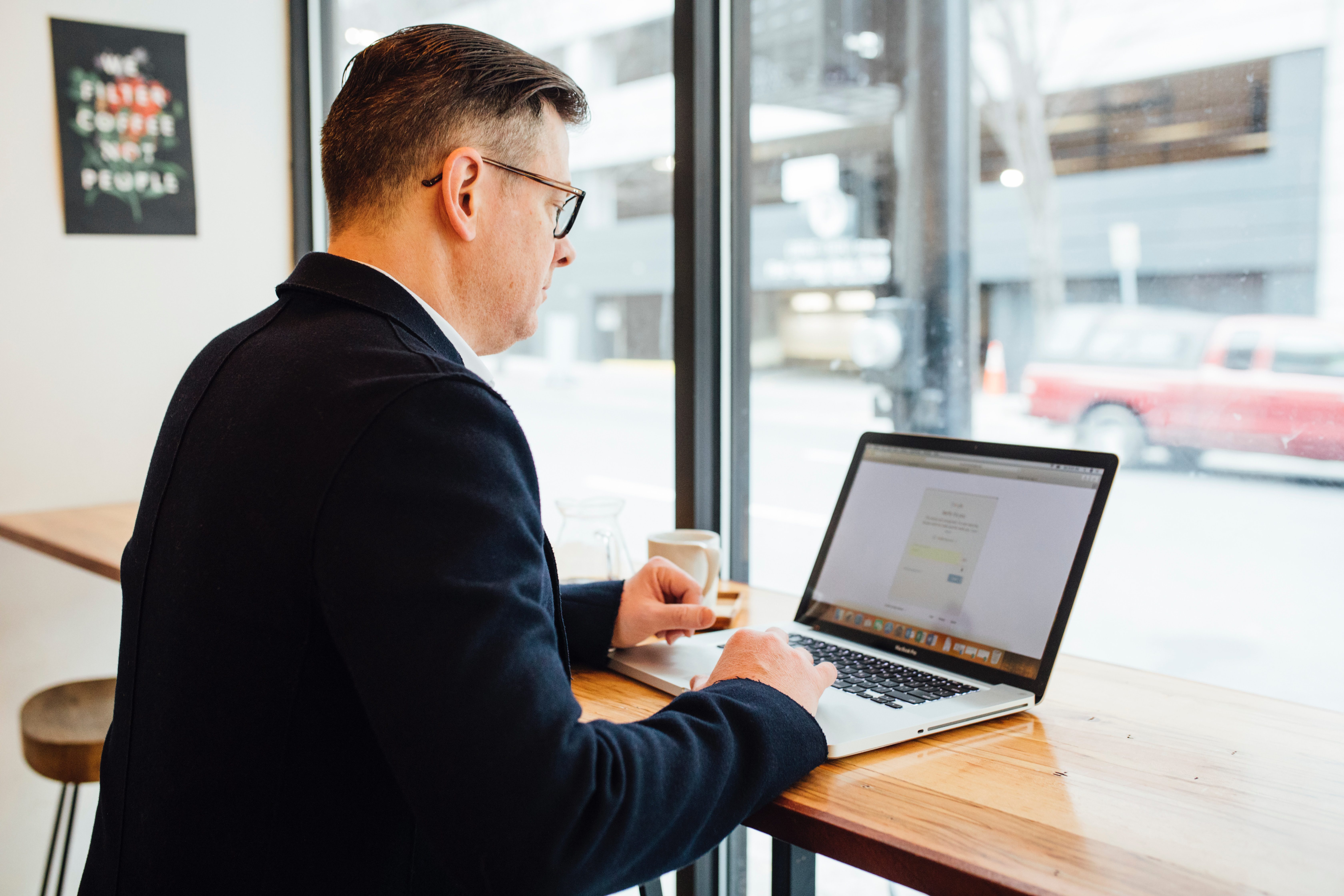 Prune and refine your experience and make it sound as applicable as possible to the new industry by focusing on transferable skills. Add any new skills or courses, volunteering, etc. Remove any jargon from your previous industry if it might confuse tech recruiters/employers.
Use this LinkedIn profile checklist to make sure you're covering everything important!
If you're worried about your current employer seeing you're heading for a career change, change your settings to limit what they see, by going to Me > Settings & Privacy.
4. Do an internship to get relevant experience
One way to land tech jobs with no experience working formally in the tech industry is by collecting smaller pieces of experience to demonstrate your skills. You don't need to have a relevant career or full-time job on your resume; a short-term or part-time internship looks good too.
Even though Marie Armstrong graduated with a degree in Business and Management Information Systems, she had several internships in different areas, including financial software, marketing, and technical project management—eventually landing a full-time job at Microsoft as a technical account manager.
There are "adult internships" out there; you don't have to be in college or a new grad. It might not sound glamorous, but it can be a great stepping stone.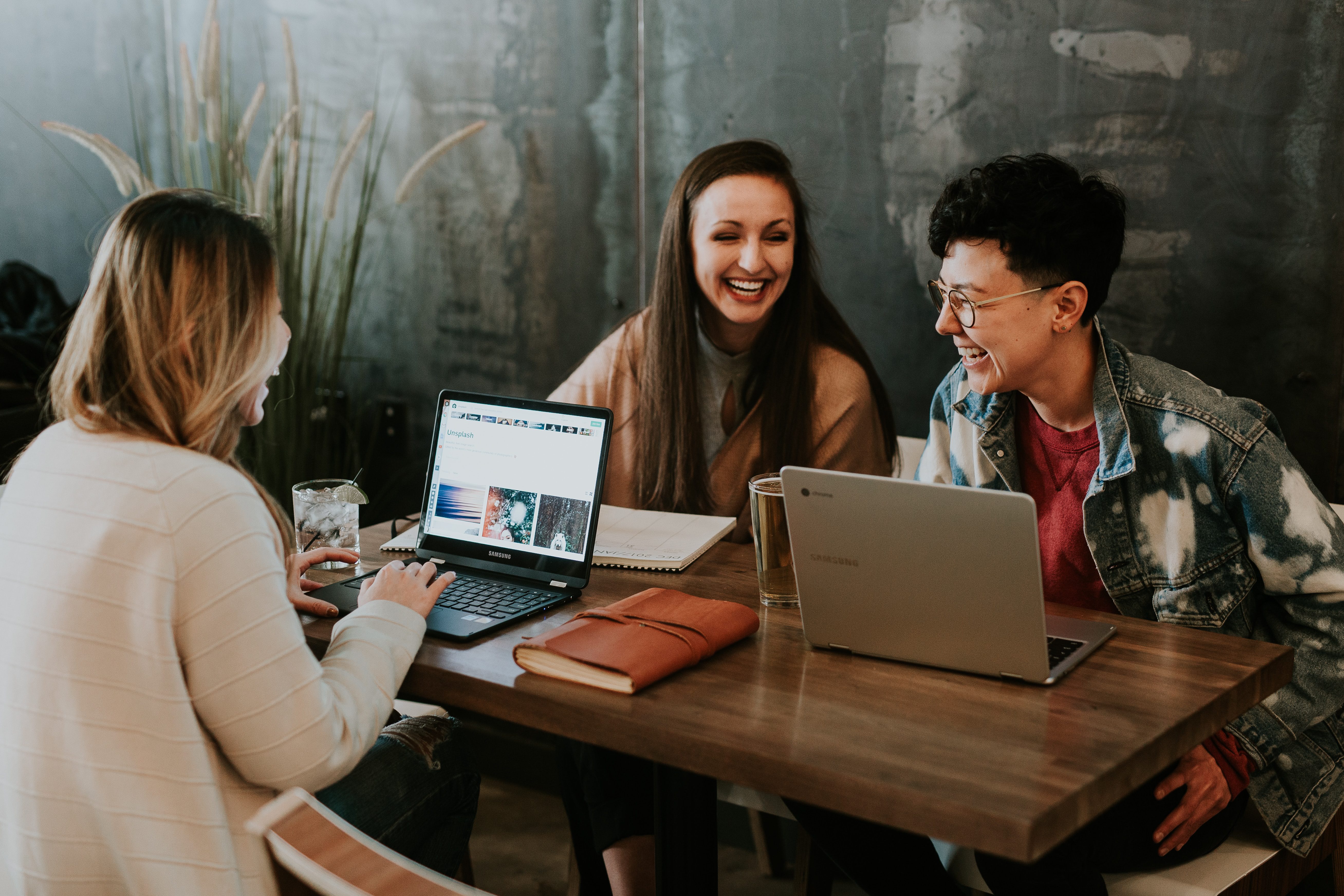 Look for internships on online job boards, reach out to people you know and ask if they know of any internships that are available, or even contact your alma mater. You can also search for these opportunities within your current company or field; if you're in marketing, it might be easier to make a career change into tech within the marketing industry.
Consider joining professional associations for your field or the field you want to enter. These groups can provide access to internships and other jobs.

Head back to the table of contents »
Free Portfolio Checklist
7 Steps to Creating a Standout Portfolio (Even if You're Starting Out)
5. Volunteer
The function of volunteering is similar to an internship, but opportunities will be unpaid and typically have fewer hours. However, you can do it on the side (like on weekends) to help ease into your tech transition by building experience and portfolio projects.
Try to volunteer in a way that aligns with your future goals. What industry are you interested in beyond just "tech"? Do you want to work for a software startup? In the FinTech industry? At the intersection of fashion and technology? Look for volunteer opportunities in that specific space. It could be at a nonprofit or any type of business.
If you don't see any open volunteer positions, offer tech-related help to a small business in your desired (or current) industry. They might appreciate the help and it'll serve as a great resume-booster. For example, if you're already working in finance (or want to break into FinTech), you could offer to build a website for a local accounting firm.
You could also ask your friends or family if they need tech help (e.g., building a website), or know someone who does. Look at your hobbies and passions, too: if you have dogs, find a dog shelter without a website and offer to build it for them. Now you have something in your portfolio you can use to start landing web dev gigs for other companies.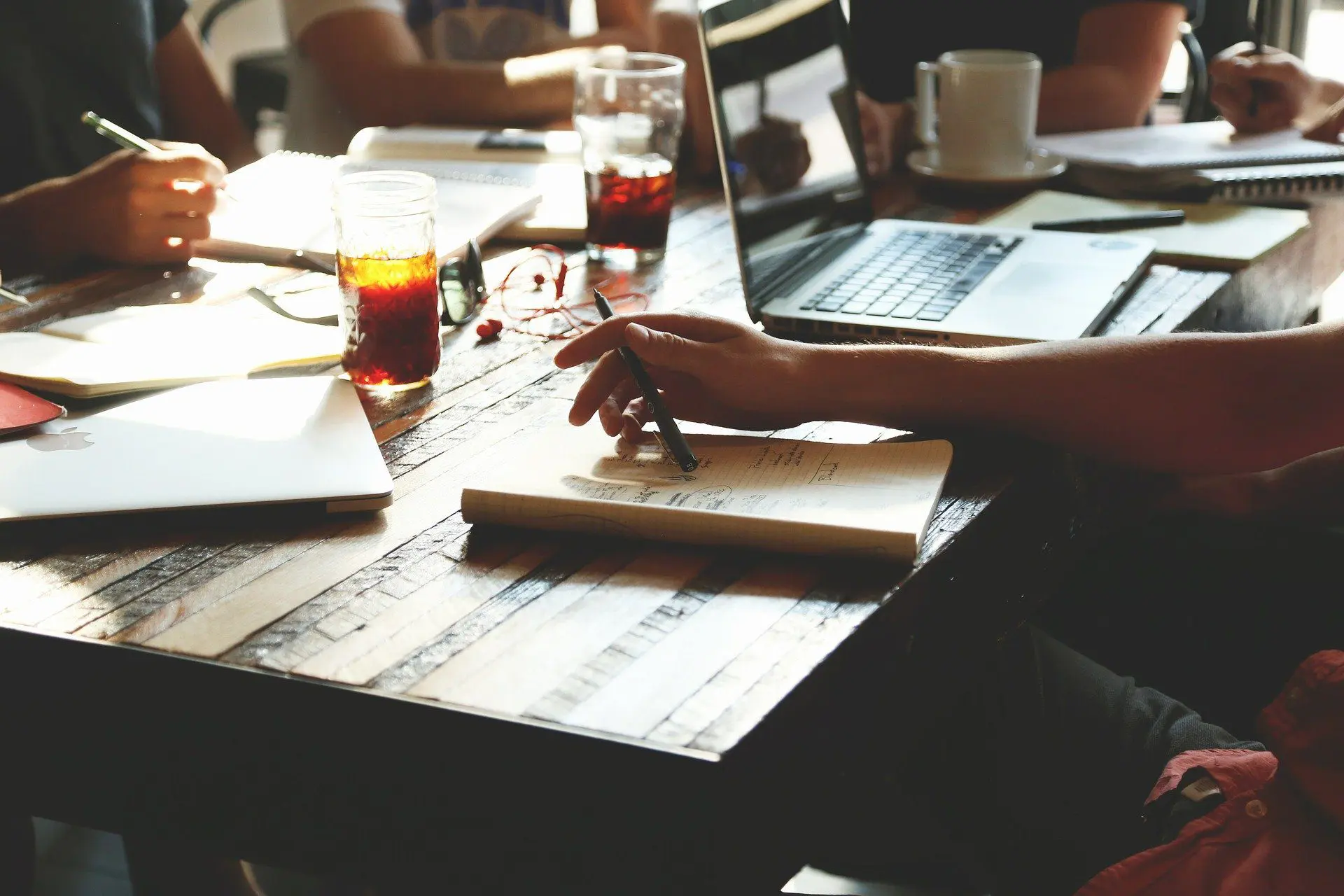 With volunteering, it doesn't usually matter what your background is, because you're doing work for them for free.
For example, Flatiron School grad Chris R. went from opera singer to data science. He tied his opera singing experience to his new love of data analytics by volunteering at an opera company: "I offered free analytics services to Opera North, figuring that working with ticket sales data would be a nice way to tie my experiences together. I helped them visualize their geographic audience. Volunteering was a great way to build confidence that I had valuable, up-to-date data skills to offer an organization."
6. Start a side gig
There are so many benefits to working tech side gigs as part of your transition! You can make money, try out different types of jobs before you commit to a career track, build industry connections, and much more.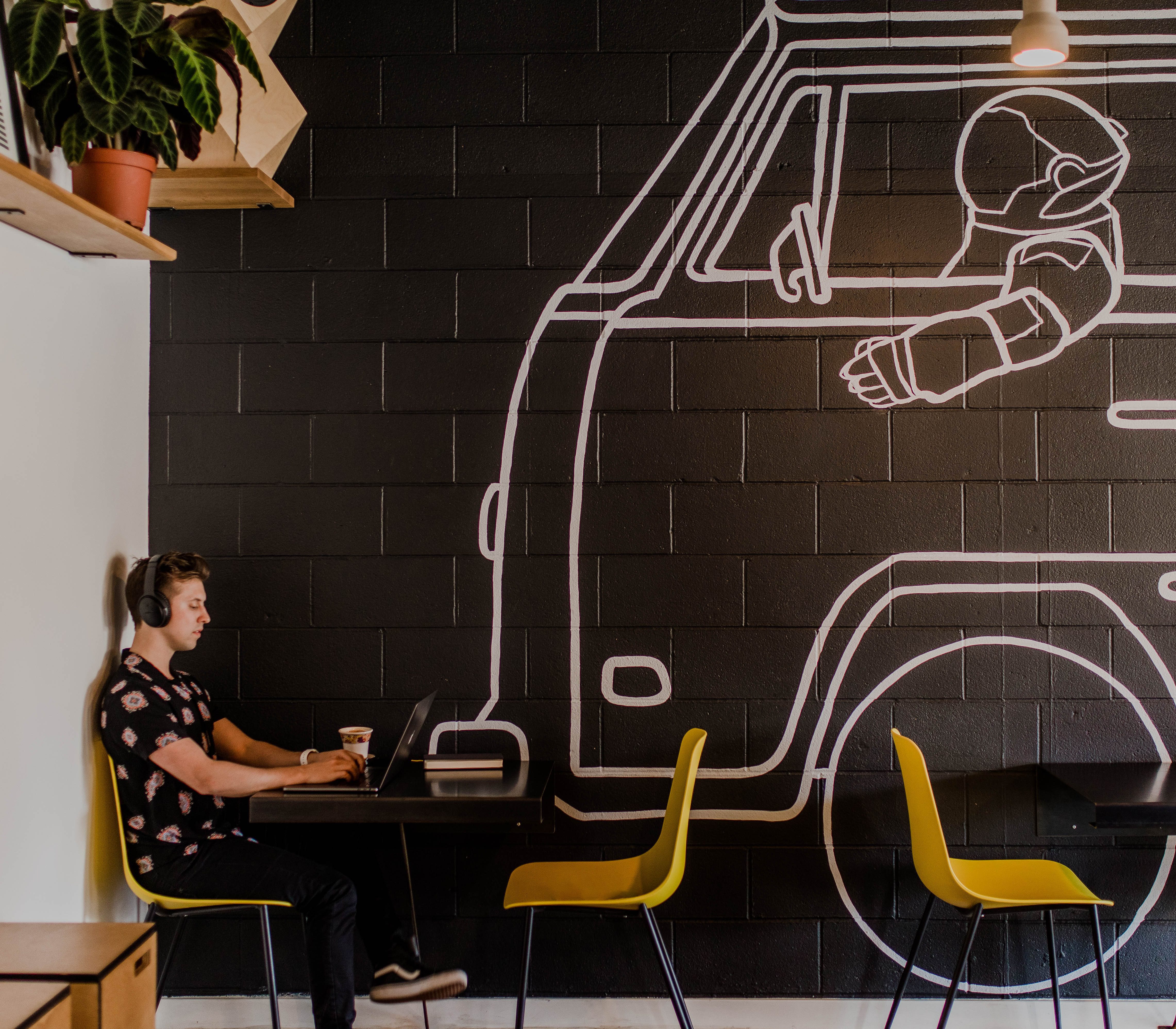 Joe Previte, who was previously an English teacher, was able to make $5,000 in his first year of learning to code (and build up his tech resume) by taking on side gigs after leaving his graduate school program. Now, he works as a full-time front-end developer.
There are tons of different kinds of tasks and responsibilities you can take on in the field as a tech side gig (not just building websites). There are so many options. Here are just a few.
Technical writing
User experience testing
Website maintenance
STEM tutoring
Virtual assistance
Tech support
If possible, you want to go after side gigs that align with your past experience (skills and industry) because it makes it faster and easier to land something. However, you also want to consider your future goals and what you're passionate about.
I actually love Craigslist for finding small gigs as a beginner, but you can also try places like Upwork or Freelancer.com.

Head back to the table of contents »
7. Attend a coding bootcamp to speed up your transition
While you can certainly forge your own path, a coding bootcamp offers structure, support, and a much faster path from A to B. If you're confident in the direction you want to take in tech, attending a bootcamp could be a smart move to level up your skills and land job placements.
One of the best options in the biz is Flatiron School, especially because they have a variety of programs to fit multiple goals. Their flagship course gives students the education to become lifelong professional software engineers, and they also offer Data Science, UX/UI Design, and Cybersecurity courses online and on their 11 campuses across the United States and the United Kingdom.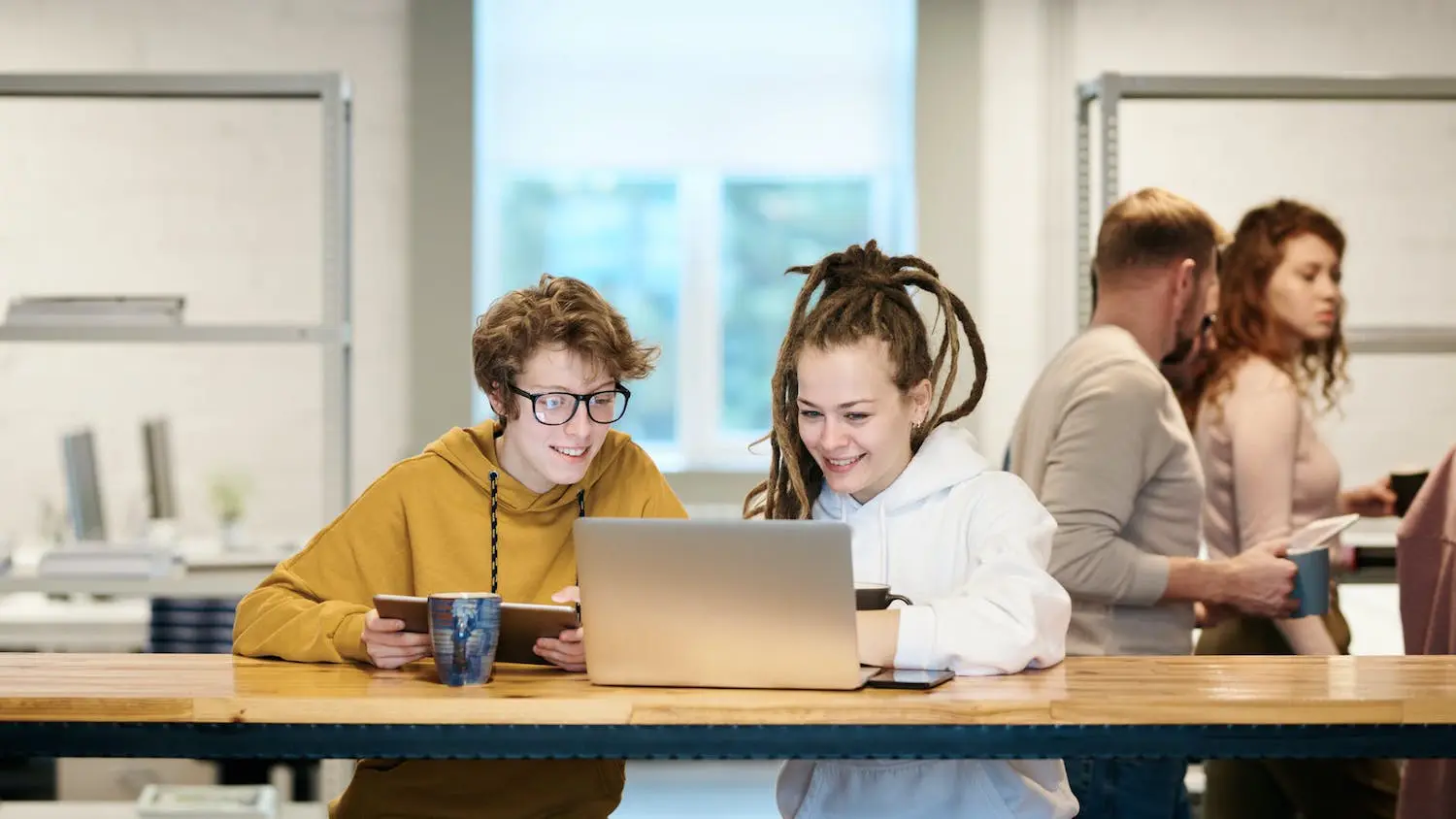 Flatiron School also has career services that help you land a job. Before you graduate, you'll work 1-on-1 with a dedicated career coach to develop your employer pipeline, conduct outreach, review and refine your online presence, and prepare for interviews. Grads have gotten hired at Spotify, Facebook, Google, Microsoft, Apple, etc.
Don't think you can afford it? Consider applying for one of the scholarships Flatiron School offers to students from diverse backgrounds and merit-based applicants. That's what Russell B. did when he was living on under $15,000 per year with three disabilities in New York City. Flatiron School gave him a scholarship and he went from dancer to web developer at Fortune Magazine.
8. Get a certification
Zac Otero went from high school dropout working long hours in a factory (no college degree) to Salesforce admin at BKD – one of America's top-tier CPA and advisory firms. How? He was self-taught and got certified in Salesforce (a certification that had no prerequisites, which was important because he didn't even have a high school diploma).
It just goes to prove, you don't have to go to college and get a computer science degree to break into tech.
There are tons of tech certs out there, beyond just pure coding. According to acclaimed career and technology coach Kanika Tolver, "I think that we focus a lot on coding. But we don't focus a lot on teaching people that there are other areas within IT that you can go into. So you can go into cloud computing, cybersecurity, project management, software testing. Learn one or two languages, but not everyone has to be a programmer to be a successful technologist. Be open to other areas of IT."
Think about what kind of tech job you want and explore certifications that match up with your career vision.
Even some online courses come with free certifications/badges you can add to your LinkedIn to impress employers and prove your new skills.
Of course, graduating Flatiron School's programs is quite an achievement to list on your resume as well.

Head back to the table of contents »
9. Take online courses in your spare time to try it out before committing to a bootcamp OR do an online bootcamp alongside your job
Taking courses is a great use of time to keep building your knowledge and skills in tech. If you're thinking about a certain bootcamp or job, take some introductory or intermediate-level courses on the main topics you'll be facing.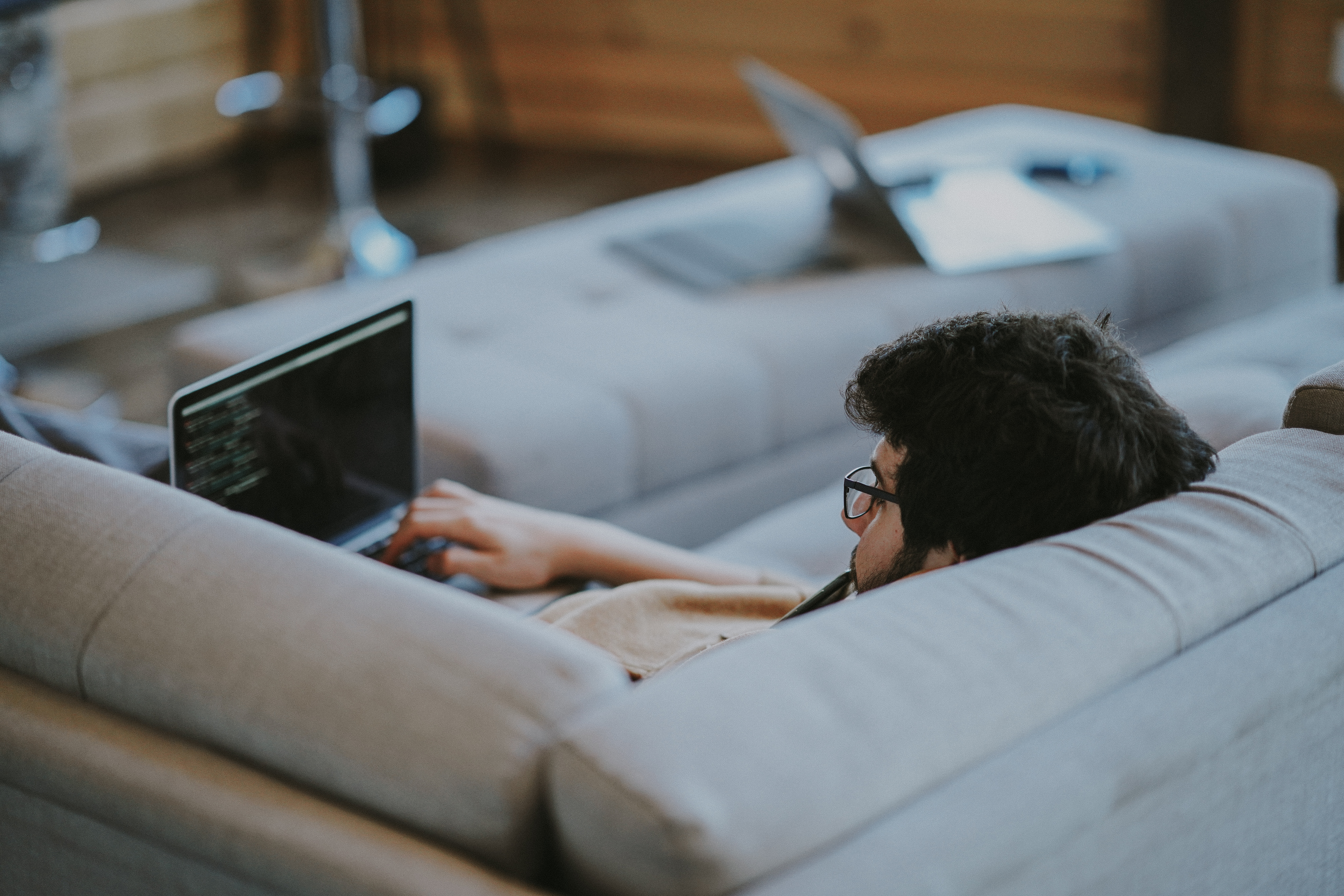 As Madison Kanna says, cheap or free online courses are a good way to discover that you have what it takes and empower yourself for your dream career. In just one year, she transitioned careers from fashion model to software engineer.
Kevin Smith went from jazz guitarist, a cruise ship musician, and a music teacher to React Native developer at the age of 47 after taking online courses and watching YouTube tutorials.
In addition to their full bootcamps, Flatiron School also has free online courses, including Intro to JavaScript and Intro to Ruby.
For other resources, check out 71 of the Best Places to Learn to Code for Free!
10. Build a project
You don't have to limit yourself to working for other people to build experience. Use your developing skills to build projects of your own!
Flatiron School graduate Manuel Neuhauser built Wishgram, which lets kids make online Christmas wish lists, with another student at Flatiron School. This proved helpful during interviews and was a factor in him landing a role.
Another Flatiron School graduate, Jordan Guggenheim, built Skycast, a fun weather app that includes flying sheep and raining cats and dogs. Being able to show his own project helped him impress hiring managers and land him a software engineering job, and he highly recommends channeling your personality and interests into a passion project of your own.
Yet one more Flatiron School graduate, John Kelly Ferguson, built Octomaps, a site that generates maps of GitHub repository contributors, while in Flatiron School.  John says. "If your side project aligns with your interests, I think that definitely comes through."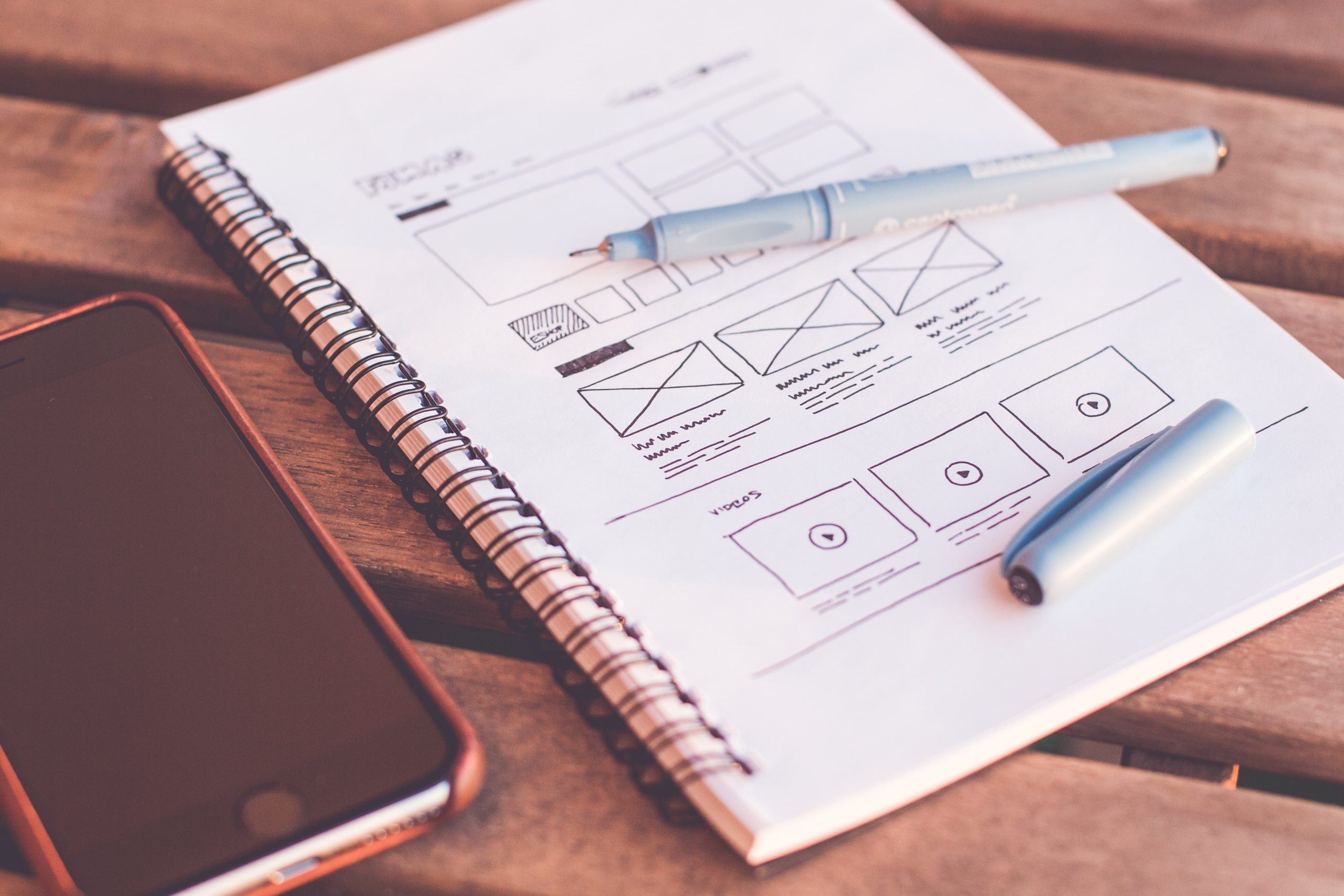 How to come up with projects to build? If you're stuck trying to come up with something, Parker Phinney, creator of Interview Cake, has a few ideas to get your mind rolling. "Think of a product that you really want to use yourself. Maybe a web browser extension or a web app that you really want. Think of a problem that you're having or something that frustrates you that could be solved with software."
You can also contribute to open source projects to get involved in a collaborative tech effort.
At Flatiron School, you'll work on both group and solo projects. You'll build advanced portfolio projects on a team to demonstrate both your new technical skills and your creativity. Then, you'll collaborate with your instructors to conceive a solo project and spend three weeks building it.

Head back to the table of contents »
11. Network
The phrase "it's who you know" rings true so often. So make it a point to know people!
By attending meetups, career fairs, and simply talking to people about her passions, Flatiron School grad Victoria F. was able to make connections leading to opportunities in tech. "Networking was the part of the Flatiron School requirements that I thought I'd have an incredibly hard time accomplishing," she said. "I think the one big factor that keeps me driven when it comes to networking is the support and positivity that my career coach has provided."
How to network? According to Sandy Jones-Kaminski, a guest on the LTCWM podcast, adopt a "pay it forward" philosophy of networking. This means asking others what they need first, rather than always worrying about what you need.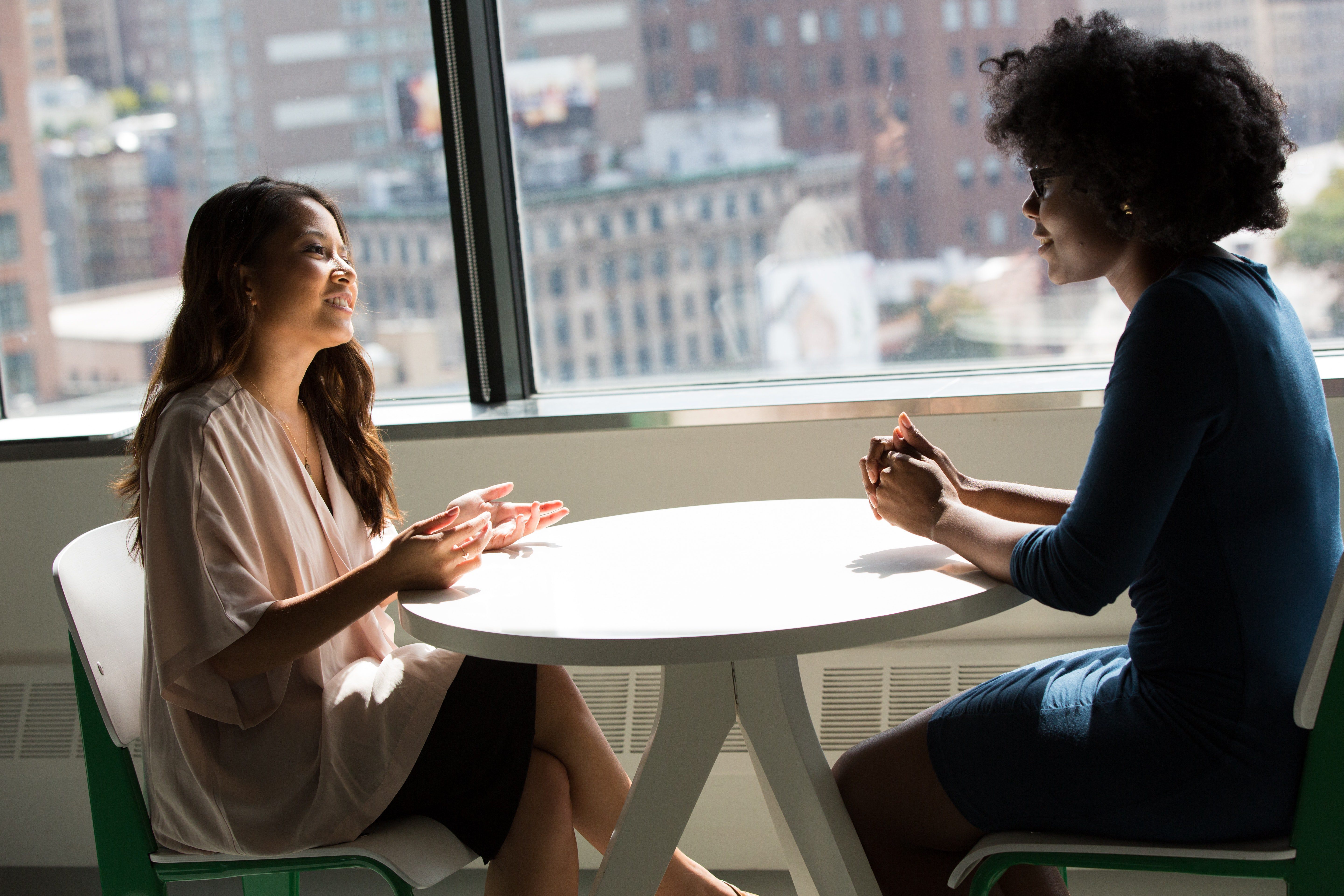 Make use of your background by reconnecting with the contacts you developed in that industry. So if you've previously worked as a teacher, seek out the educators who are innovating in tech or go to EdTech-specific conferences. Look up your old colleagues on LinkedIn and see if any of them are working at companies that are hiring or if they can introduce you to someone on the tech side of what they do.
Simply having friends in tech is invaluable too. As Nathalie Christmann-Cooper, who went from running a business with her husband to full-time software engineer, says: "Surround yourself with a good support network to help you push through the hard moments when you're really out of your comfort zone deep in a learning curve. Tech moves so fast that we are all constantly learning, even the most seasoned developers. You'll be in good company."
After graduating Flatiron School, you won't be on your own. You'll join an active network of fellow graduates, complete with plenty of networking events. You'll make important connections and truly become a part of the tech community—even if you don't have a tech background.
At Flatiron School, students are parents, musicians, travelers, and working professionals from all walks of life. If you're transitioning from another industry, you'll be in good company.
Flatiron School's committed instructors have both industry and teaching experience and are backed by the Master Teachers and Learning Experience Designers to ensure you get the best possible support—whether you choose to learn on-campus or online. Plus, Flatiron School stands behind its students with a money-back guarantee (see terms).
If you feel overwhelmed at the prospect of hunting for tech jobs with no experience, these bootcamps can change your life. Learn software engineering, UX/UI design, data science, or cybersecurity at Flatiron School so you can change careers with confidence.