Want to be a freelancer? Or maybe you're about to start taking on some freelance projects on the side of your full-time responsibilities?
While freelancing comes with tons of benefits, like the freedom to work wherever and whenever you want, it can be hard to adjust to in the beginning. You might feel like a phony or a fake, or just overall not confident (thanks to imposter syndrome).
However, being able to send professional-looking invoices, show clients a smart website, welcome them with established onboarding and accounting processes, etc. will make you feel more "legit" as a freelancer and can help you be more productive and efficient.
Using the right freelance tools can also help you bypass some of the common headaches and time sucks that often come with freelance life. No matter what kind of freelancer software you need, chances are it's out there!
In this post, I'll break down the top 50 best tools for freelancers, including how much each costs and why you might need them.
💸 This list includes a mix of free tools (great if you're just starting out), tools that cost only the price of a latte per month, and more advanced tools that cost a bit more but can help take off some of the stress of running a freelance business and are often more than worth it.
We'll go over invoicing software, Quickbooks alternatives, proposal software, time tracking for freelancers, freelance project management tools, the best CRM for freelancers, tools to create freelancer logos, and other freelancer tools to make your life easy.
Let's get started!
Table of Contents
Disclosure: I'm a proud affiliate for some of the resources mentioned in this article. If you buy a product through my links on this page, I may get a small commission for referring you. Thanks!
Best Tools for Freelancers
Without further ado, here's some of the best software for freelancers to streamline your professional life.
Please note that pricing listed below may change in the future!
💰 Freelance Accounting, Bookkeeping, and Invoicing Software
Managing your money as a freelancer is essential to keeping your business alive — from managing your budget to receiving payments through invoicing, to understanding taxes, to keeping track of cash flow, income, and expenses. The most famous one is Quickbooks, but there are also some great Quickbooks alternatives if you prefer.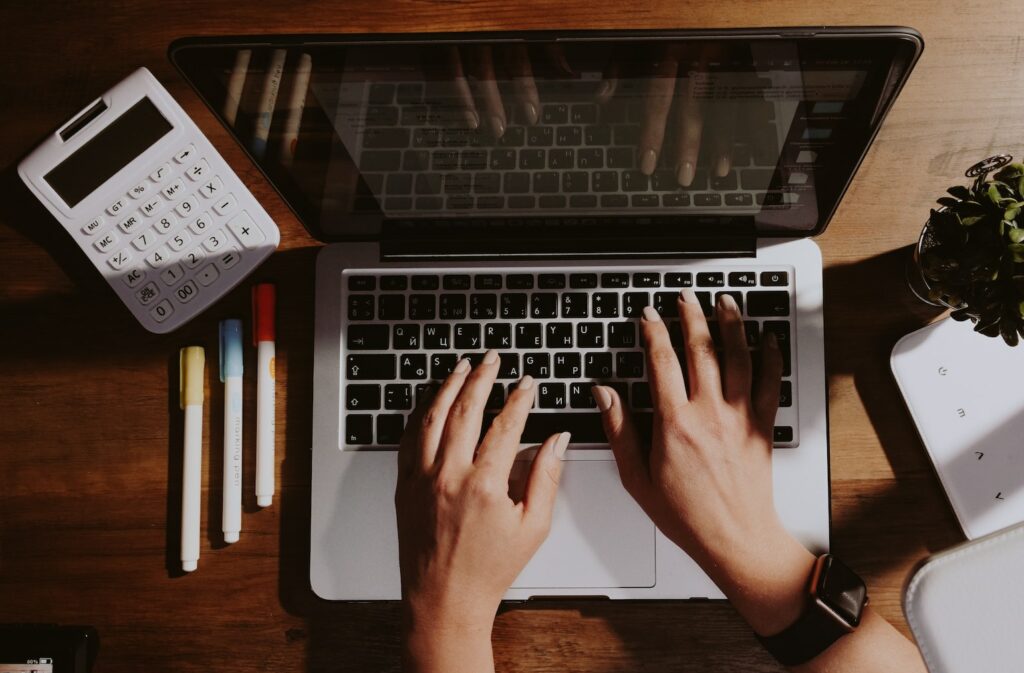 Here's some of the best accounting software for freelancers to make bookkeeping much easier:
1. QuickBooks ($12.50/month for starter plan): One of the most popular accounting tools that lets you track your freelance income, expenses, and tax deductions. You can also use it for invoices and payments, as well as mileage tracking.
2. Freshbooks ($7.50/month for starter plan): Another popular accounting software. Allows you to send recurring invoices and automated payment reminders, as well as automatically track invoices, payments, mileage, and expenses year-round to prepare for tax season.
3. Xero ($11/month for starter plan): Connect your bank to Xero and you'll be able to quote, invoice, and get paid for jobs, track and pay bills on time, and monitor your profit margins through a visual dashboard.
4. Wave (Free plan available): With Wave, create professional invoices and understand and manage your income and expenses through an easy-to-use dashboard. It's free, unless you sign up for payroll or customer payments.
5. Bench ($249/month): While it is certainly a more expensive option, Bench is an all-in-one professional bookkeeping service that handles all of your finances for you (e.g., tax advising, unlimited expert support, monthly bookkeeping). This accounting service might be a good investment if you've tried cheaper options and can't quite get your finances right or just don't want to deal with this side of the freelancing business.
6. PayPal (3.49% + fixed fee for invoicing): PayPal has invoicing templates that allow your freelance clients to pay you securely in just a few clicks. There's no subscription fee for sending invoices online. You pay only when you get paid. Overall, PayPal can make it easy for clients to pay you on time. In fact, 76% of PayPal invoices are paid within one day of sending the invoice.
7. Invoice.to (Free): A simple invoice generator that has everything you need. Enter your details and send it off to your clients.
☝️ Back to the table of contents
Freelance Starter Guide
Sign-up to get my ultimate guide for getting started as a freelancer.
⏱️ Time Tracking for Freelancers
Many freelance jobs are paid by the hour, so it's important to have a way to track your time so you can bill your clients accurately. Time tracking for freelancers can also help you get an idea for how long different tasks and projects take you, so you can accurately bill on a project basis as well.
Here are some tools to help:
8. Toggl (Free plan available): A simple, easy-to-use time tracker that lets you track time with a single click. Comes with features like a Pomodoro Timer, idle detection, and tracking reminders. Also allows you to auto-track every application or website you use for more than 10 seconds.
9. Clockify (Free plan available): A time tracker and timesheet app that lets you track work hours across projects. Track hours using Clockify's timer and then log that time into a timesheet. Clockify also works across devices so if you use a desktop and then switch to mobile, it'll sync all of your time worked across devices.
10. Harvest (Free plan available): Harvest allows you to automatically turn tracked time and expenses into invoices, email them to clients in just a few clicks, and get paid with Stripe and Paypal integrations. Basically a time tracker and invoicing software all in one.
11. Chrometa ($19/month for standard plan): Chrometa is a tool that ensures you get paid for all work you do for a client — projects, emails, meetings, phone calls, etc. It runs in the background and records your billable time. A cool feature is that Chrometa will notify you before your projects go over budget or over time.
☝️ Back to the table of contents
💻 Website Tools
Having an attractive and easy-to-navigate website as a freelancer is a good way to attract new clients and appear polished and professional. Completely new to websites? Here's a quick overview of how it all works (domain, hosting, etc.). Additionally, here are some web hosting and web builder tools to get you started:
12. WordPress (Free, but must pay for hosting): The #1 website platform I recommend—there's a reason WordPress powers almost 40% of the internet! Here's why you should use WordPress for your first website.
13. Kinsta ($30/month for starter plan): This is what I use for the LTCWM website. Find out why Kinsta is my top choice for WordPress hosting.
14. Bluehost ($3.95/month for shared hosting): A web hosting provider that powers millions of websites. Offers a wide variety of hosting plans to fit your needs and other features like a website builder, domain names, professional email addresses, etc. This is the web host I started with; it's cheaper than Kinsta but it's best for websites that aren't getting a ton of traffic yet.
15. Dreamhost ($2.59/month for WordPress basic): Includes free domain name, a website builder, installs WP for you, unlimited traffic, etc.
16. Squarespace ($12/month paid annually): A website builder that's ​​easy to set up (has a drag and drop interface). Website templates, designer fonts, and color palettes.
☝️ Back to the table of contents
📧 Email Marketing Tools for Freelancers
Marketing yourself as a freelancer is a great way to attract new clients. Email marketing can be a great way to do this. When you share valuable content, it can build trust with clients, encourage them to refer you to other clients, and grow your industry influence.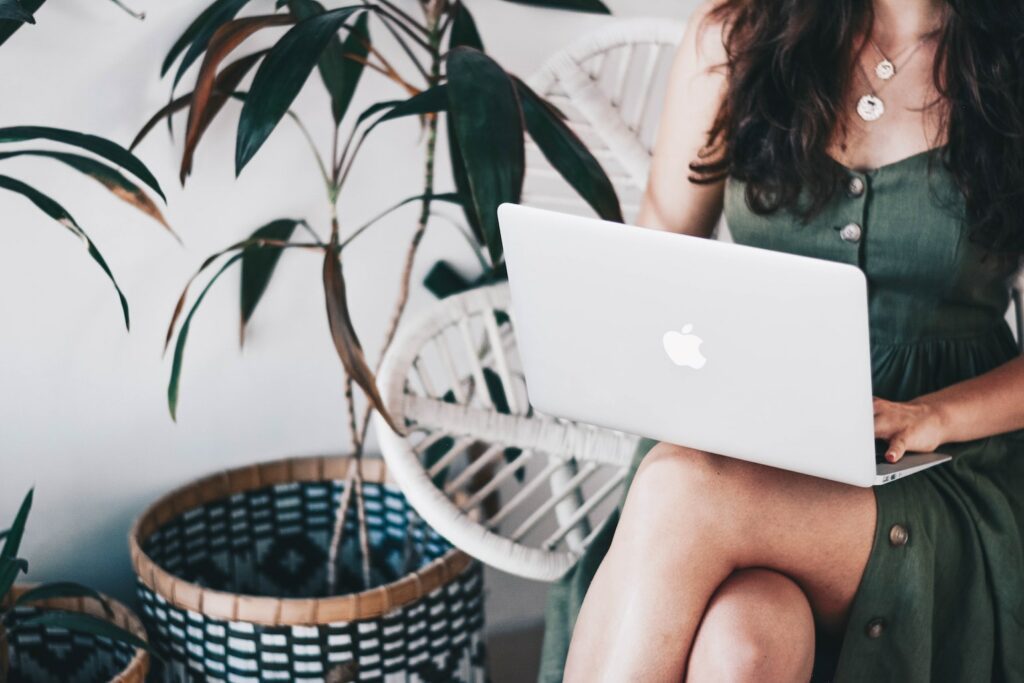 By having an email signup form on your website, you can grow your contact list and make sure you're engaging with both current and potential clients.
Here are some tools to help you set up your email marketing:
17. ConvertKit (Free plan available): This is what I use to send out LTCWM emails. P.S. Want to receive my emails? Sign up here!
18. MailChimp (Free plan available): Branded emails, landing pages to help clients convert, digital ads, etc. Even has a website builder.
19. Aweber (Free plan available): Schedule messages, target your emails with email segmentation so the right people are seeing the right message, drag and drop custom emails, free stock images, and more.
☝️ Back to the table of contents
🎨 Freelancer Logos/Brand Design Tools
Along with a website, it can also be helpful to have a logo, personal brand, and color scheme to help attract clients and feel more "legit" and confident as a freelancer. Here's a list of 24 color palette generators to help you find the perfect color scheme.
Additionally, check out these tools to help you create a logo and various branding elements:
20. Adobe Creative Cloud ($52.99/month paid annually): Comes with Photoshop, Illustrator, InDesign, and other apps to help you create designs. This may be a better option if you already have some design skills.
21. Canva (Free plan available): I use this tool to create some of the graphics on the LTCWM site. Great for design beginners, easy to get the hang of, and comes with lots of premade design elements you can use.
22. Creative Market (Various prices): A marketplace where you can purchase various graphics, fonts, themes, and templates.
☝️ Back to the table of contents
🗂️ Freelance Project Management Software
Projects you work on as a freelancer will likely have multiple steps and sometimes multiple deliverables. Keeping track of everything you need to do can get tricky. When you start taking on multiple clients and multiple projects, things can get even more complex to manage. This is where project management software comes in.
Here are a few good freelance project management tools to consider:
23. Trello (Free plan available): Organizes projects and to-dos through lists and cards. Great for people who like to see visual layouts of projects.
24. Asana (Free plan available): This is what I use to manage my team of freelancers. May be a bit better for those managing teams, e.g. if you were to expand your freelancing business and hire virtual assistants to work on various tasks for you.
25. Airtable (Free plan available): A spreadsheet-based project management tool.
☝️ Back to the table of contents
📇 Best CRM for Freelancers
CRMs (customer/client relationship management) software can be a great tool for freelancers because it can help keep track of all your client interactions and convert potential clients to paying clients.
The best CRM for freelancers depends on your needs; check out these options:
26. Streak (Free plan available): A Chrome extension for Gmail that helps you manage leads and projects. This tool basically turns your existing Gmail account into a fully featured CRM.
27. Clientjoy ($9/month for basic plan): Helps you manage leads, proposals, clients, invoicing, and revenues all in one tool.
28. HoneyBook ($9/month for starter plan): Another CRM that helps freelancers manage projects, book clients, send invoices, and get paid — all on one platform.
29. Pipedrive ($12.50/month): Manage leads and track client communications. After one year, Pipedrive users close 28% more deals on average.
☝️ Back to the table of contents
📝 Proposal Software
Knowing how to write an effective freelance proposal is one of the most important skills for freelancers to have, if not the most important. A freelance proposal is a document you send to potential clients to show you understand the project/task and have the skills and knowledge necessary to address a client's needs. It's the thing that convinces clients to choose you to work with them — almost like the resume/cover letter of the freelance world.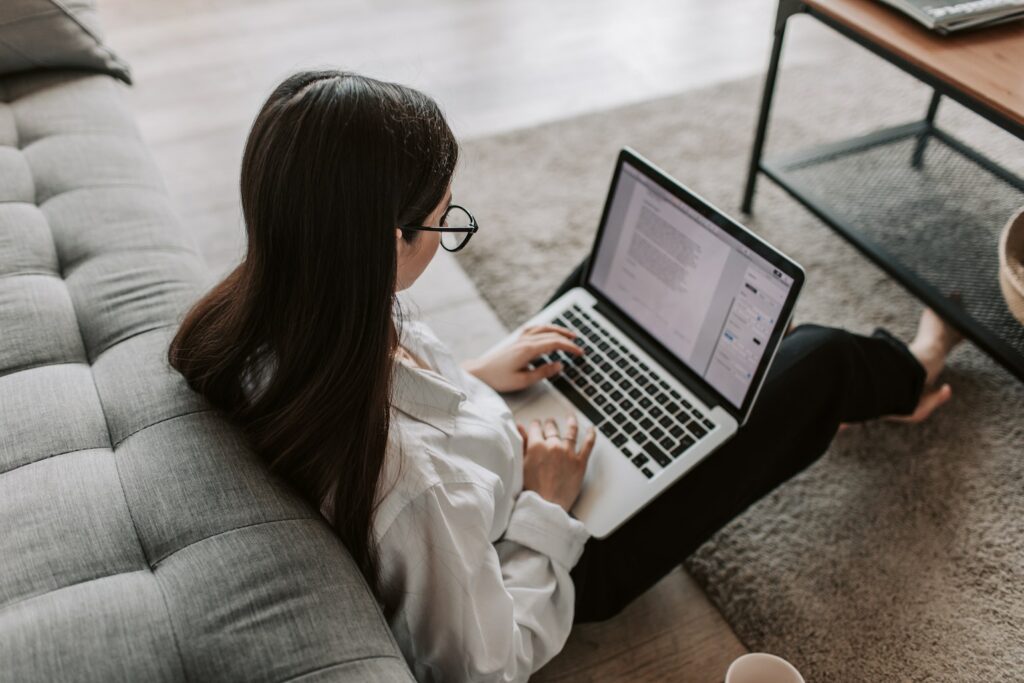 Here are some freelance tools to help you create beautiful, eye-catching freelance proposals:
30. Better Proposals ($19/month): A proposal design tool that makes it easy to create great-looking proposals in minutes. Over 160 templates to choose from. Your clients can immediately sign your proposal and pay your fee.
31. Proposify (Free plan available): Similar to Better Proposals. Large library of beautiful templates. You can even add video to your proposals. You can also see how long a client looked at your proposal and other metrics to make improvements.
32. Prospero ($8/month or $60/year): Helps you create high converting proposals. Looks great on any device a client may be viewing it on. Add your freelancing logo, images, videos, tables, etc.
☝️ Back to the table of contents
✍️ Writing Tools
When sending emails to clients, drafting proposals, etc. it's important that you proofread your work. Writing that's riddled with typos or grammatical errors is, in the client's eyes, an instant demotion in your professionalism and credibility.
Here are some tools to make sure you're getting your communication right and leaving a great impression:
33. Grammarly (Free plan available): An online writing assistant tool that helps you write clear, mistake-free emails, messages, etc. It checks grammar, spelling, sentence structure, misused words, etc. for you.
34. Hemingway App (Free): A writing app that helps you write better. Gives you a readability score (e.g., Grade 6), helps you simplify your writing, and makes your writing more bold and clear.
☝️ Back to the table of contents
⚖️ Legal
Contracts for freelancers, terms and agreements, LLC vs sole proprietor, privacy policies…the legal side of freelancing can seem complex and overwhelming and may even prevent you from getting started.
But there are legal freelance tools that can help!
35. Bonsai ($19/month): An all-in-one product suite specifically to help freelancers run their business, including 100+ fully legal contract templates that have been vetted by thousands of freelancers and top contract lawyers.
36. LegalZoom (Various prices): Lots of legal resources for freelancers, including a library of legal document templates, legal help from real attorneys, business formation advice, etc.
37. HelloSign (Free plan available): If you already have a freelance contract template you're using, you can use HelloSign to have your clients e-sign them.
☝️ Back to the table of contents
🚀 Productivity Tools
Being productive isn't always easy — especially when you're working for yourself and don't have a boss to answer to. Self-discipline is one of the top skills you need as a freelancer!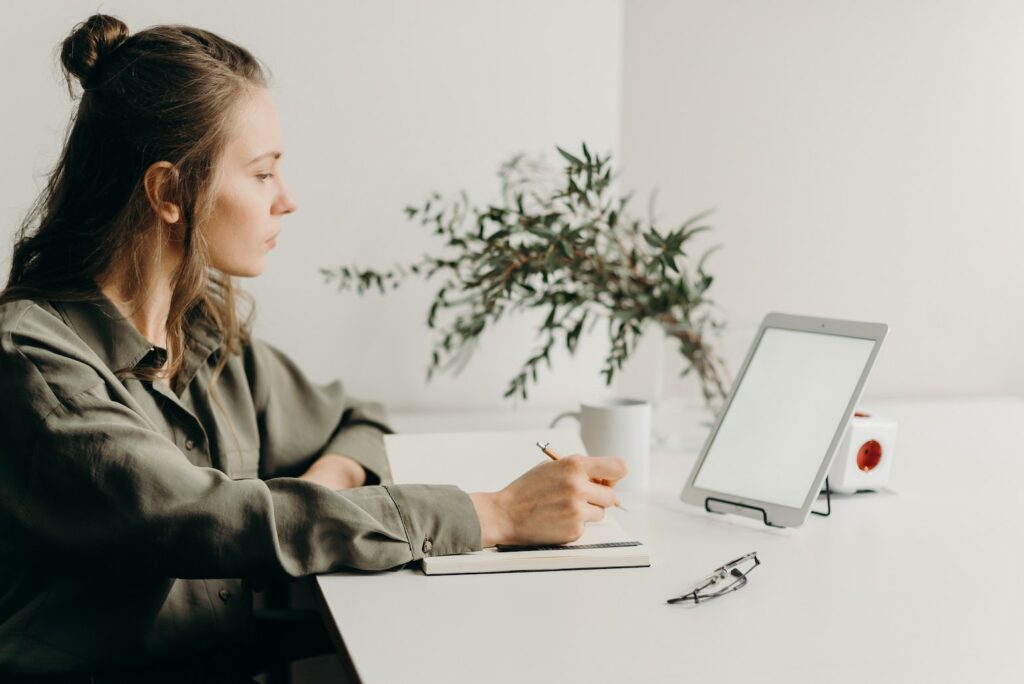 If you frequently procrastinate or just need a little extra help to stay on top of tasks and work smarter, not harder, check out these freelance productivity tools:
38. Coffitivity (Free sounds available): Love working from coffee shops? Enjoy background noise to boost your productivity? Coffitivity recreates the ambient sounds of a cafe to boost your creativity and help you work more productively. Research even shows it works!
39. FocusBooster (Free plan available): A freelance tool that makes the pomodoro technique digital. Automatically records how much time you've worked and then rewards you with a long break at regular intervals.
40. Remember the Milk (Free plan available): A smart to-do app that helps you keep track of projects and get things done. Comes with over 100 themes to choose from (cityscape, animals, coffee, etc.).
41. Freedom ($6.99/month): Ever find yourself wandering off to TikTok or Facebook in the middle of a task or project? Or even doing some online shopping? Freedom is an app and website blocker for Mac, Windows, Android, iOS, and Chrome. Freedom users report gaining an average of 2.5 hours of productive time each day.
42. RescueTime (Free plan available): Helps you understand the apps and sites that keep you from getting work done. You'll also get an automatic account of your work day (e.g., how long you worked, the sites you visited most often, etc.)
☝️ Back to the table of contents
📅 Calendar and Scheduling Tools
As a freelancer, you'll likely need to schedule phone or video calls with clients to go over project briefs and update them on the status of projects. You'll also need to chat with potential clients to see if you're a fit for each other's needs.
That's where calendar and scheduling tools like these can come in handy:
43. Calendly (Free plan available): When scheduling meetings with clients, Calendly takes away the hassle of back-and-forth emails. Simply let Calendly know your availability preferences and have clients book time with you.
44. Google Calendar (Free): A great option for keeping track of meetings, to-dos, etc.
45. Squarespace Scheduling, formerly Acuity Scheduling (From $14/month): With your customized scheduling page, clients can easily view your real-time availability and self-schedule their own appointments. Auto-adjust for time zones, let clients easily cancel & reschedule themselves, send automated reminders, add intake forms.
46. YouCanBook.me ($10/month): Another booking tool that allows clients to access your availability and schedule time with you.
☝️ Back to the table of contents
💬 Client Communication Tools
Keeping in touch with your clients is essential for maintaining a strong relationship. A lot of common freelancer mistakes come down to bad communication.
Here are some tools to help you stay in touch more effectively.
47. Boomerang for Gmail (Free plan available): Write emails to clients ahead of time and schedule them to send at a certain time. Also comes with an AI writing assistant to help you write better emails.
48. There.pm (Free): If you're working with clients across different timezones, There.pm makes it easy to find out what time it is in their area in a single glance.
49. Zoom (Free plan available): By now, everyone knows what Zoom is. It's a great tool to use to communicate with clients face to face.
50. Slack (Free plan available): Instant messaging tool you can use to send updates to clients, receive feedback, etc. If you're contracting for a company and working with others, you can also join project-specific chatrooms to keep all discussions in one place.
☝️ Back to the table of contents
Freelance Starter Guide
Sign-up to get my ultimate guide for getting started as a freelancer.
Bonus Freelance Resources
Beyond all the software for freelancers above, here are a few extra things you can use to level yourself up as you work for yourself.
Business Cards
Networking is incredibly important for freelancers when it comes to attracting clients and getting referrals. A great way to get your name out there is through physical business cards. Both Moo and Vistaprint have great options. Make sure your business cards reflect your personal brand.
Furnishing Your Home Office
Freelancers often work from home, so it's important to have a home office set up that keeps you productive, comfortable, and happy. Check out this home office buying guide to get started. You can also check out my home office tour for inspiration!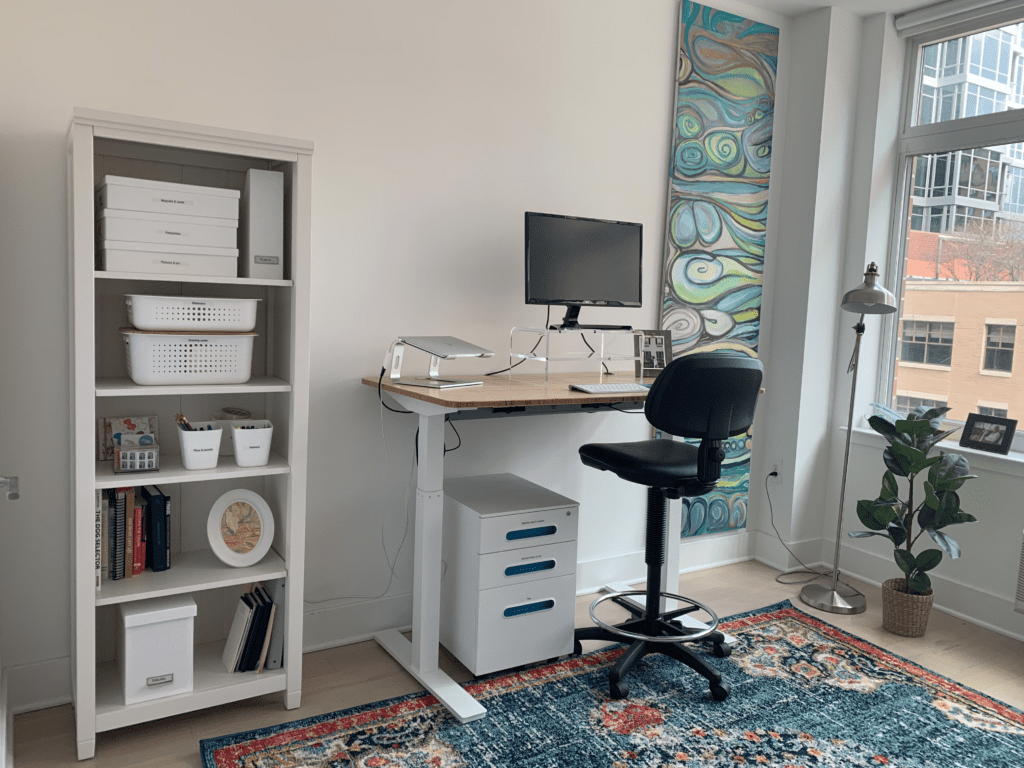 There you have it — the top 50 best tools for freelancers. These freelancer tools can help you work more effectively, make better, more lasting connections with clients, and get your name out there to attract more work.
If you're just getting started, keep this list handy — you never know which freelance tools will be most useful for you until you land your first few clients and get rolling! A little lost on where to begin? Here's how to make your first $1,000 through freelancing.