Life has really, really changed in the past year. Like many of you, I've gone from commuting for work daily to now working from home full-time…and let me tell you, it was an adjustment.
Before, I was in NYC every day and hardly spent time at home. Then Covid hit, and I got married, and I suddenly found myself living and working in a small apartment with my new husband (also working from home) and two cats (aka our supervisors).
My husband, Andy, didn't even have a desk at first. He was working out of the "litter room," basically a big closet we'd been using for storage and litter boxes!
To spare him from more time than necessary in the litter room, our very first step was to find a slightly larger place. And we took it as an opportunity to actually put a lot of thought into the office we would be sharing, to make it a comfortable and productive space.
Today, I'll be sharing a look at what we did and my advice on building an amazing home office! I'll show you our desks, chairs, monitors, keyboards, organizational tools, printers, storage systems, lighting, decoration, and more. (I'll also be including affiliate links to some of the ones I recommend—it helps support Learn to Code With Me if you see a good fit for your WFH setup!)
Table of Contents
Disclosure: I'm a proud affiliate for some of the resources mentioned in this article. If you buy a product through my links on this page, I may get a small commission for referring you. Thanks!
Our Home Office Setup
Okay, let's get right into my home office tour! ⬇️
Desks
My husband and I bought two of the same desks. We chose a sit-stand model for the flexibility of being able to change from a regular to standing desk at any time.
Here's the Autonomous.ai model we bought. We chose the ones with the white base and bamboo top.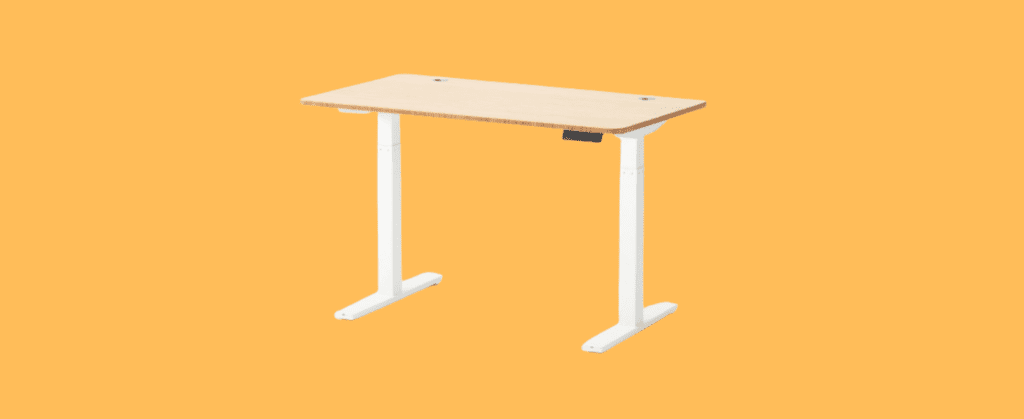 Chairs
If you're spending a lot of time sitting, it's important to have comfortable and supportive chairs.
We bought our chairs about a year ago, before our home office revamp, so we didn't need to upgrade them. Andy and I have different chairs, but they're both "drafting chairs" (meaning the height is adjustable, which is perfect to go with the sit-stand desks).
This is the one Andy uses (shh—I think it's not that pretty…but it's his chair!).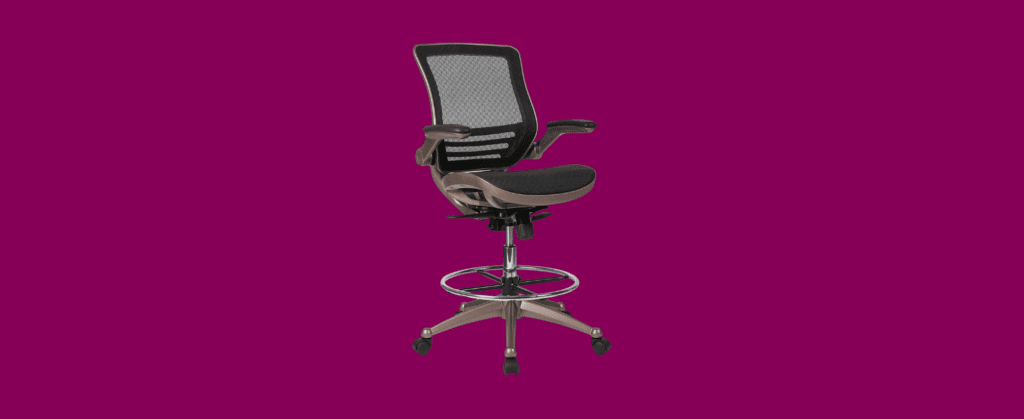 This is the one I use. I originally got it because it doesn't take up a lot of space, which was great while we were in our tiny apartment.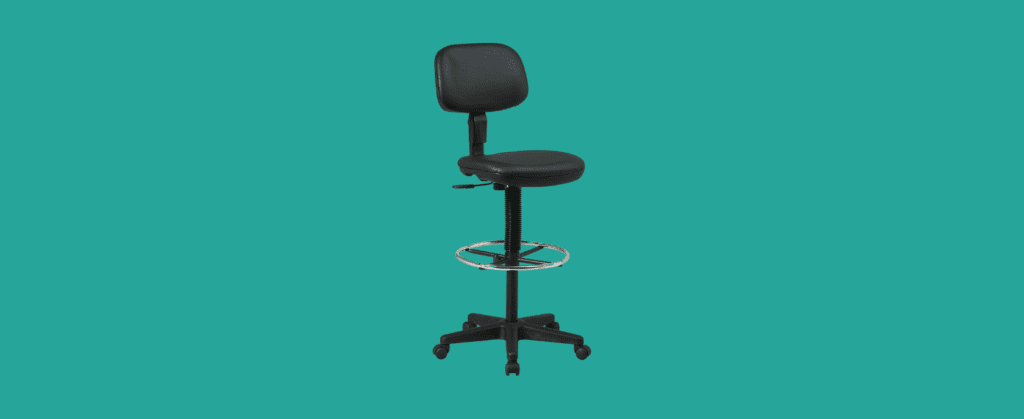 Keyboard
I still use an Apple bluetooth keyboard that I got back in 2015! If it ain't broke, why fix it, right? Here's the model I have.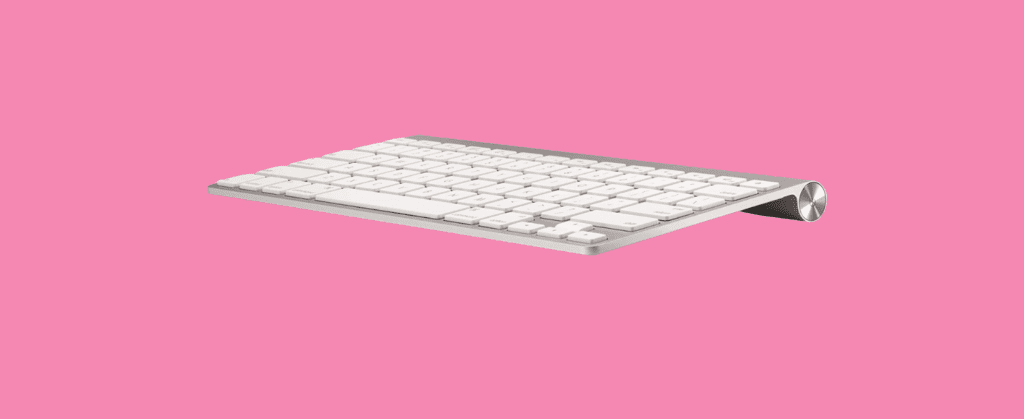 Monitor
I got my monitor in 2018. It's a 24" LG gaming monitor, so although I don't use it for gaming, it has an amazing HD display. Visually, I think it doesn't quite match my overall office aesthetic, but the quality is worth it.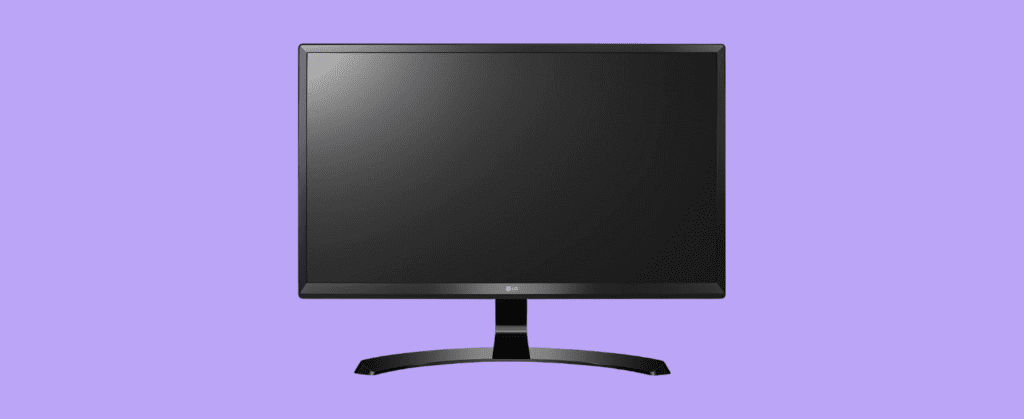 Monitor stand
I got a two-tier acrylic monitor stand from Etsy in a custom size. I love that it has some organization shelves built in, and I enjoy supporting small businesses on Etsy.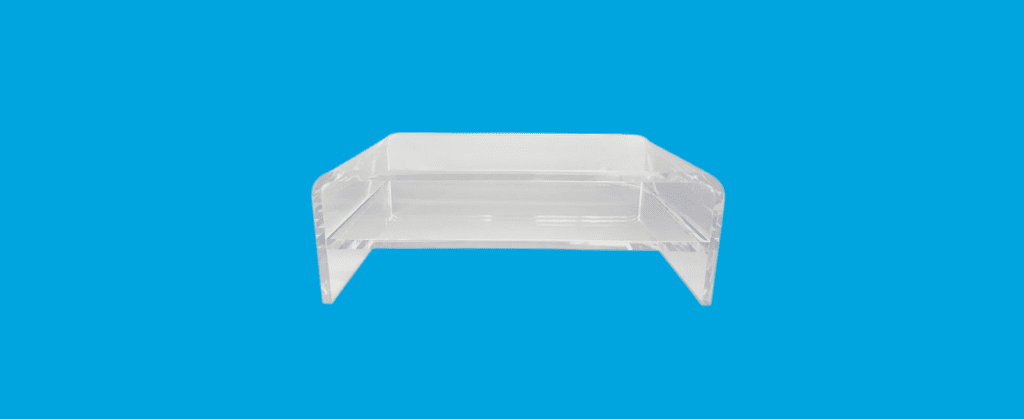 Laptop stand
When I'm working on my laptop, it helps to be able to adjust the height and angle as needed. This laptop stand does the job for me!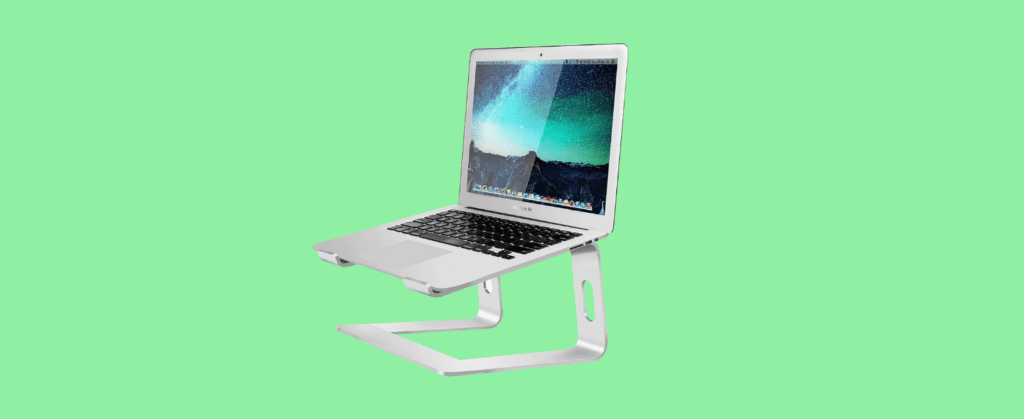 Book case
This one was honestly a splurge…but I love it and figure that I'll be keeping it for many years in the future. It would also fit great in a bedroom or living room! The book case comes from Pottery Barn Teen, which is usually cheaper than the regular Pottery Barn, and I got it in "Simply White."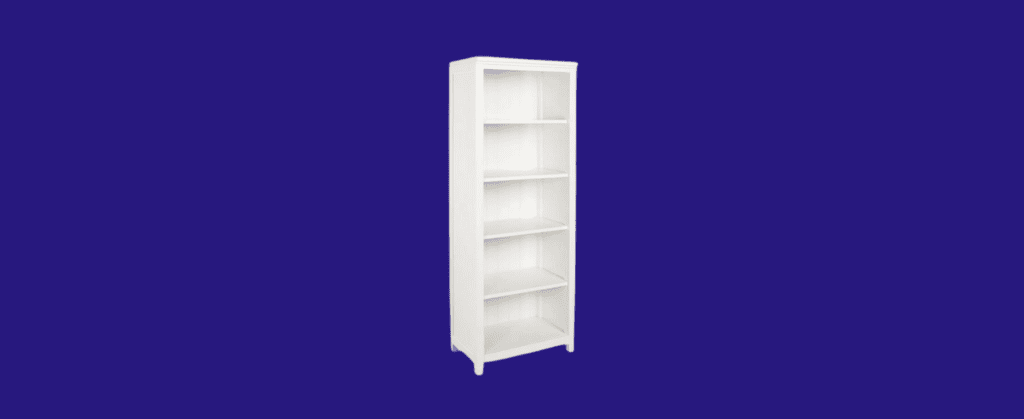 Printer
I used to go to a coworking space that had a printer, so I used theirs. Then Covid came and I needed my own! Since the priority was just getting a printer, I didn't do a whole ton of research on it, and bought the HP Envy 5055. In hindsight, I wish I'd spent more to get one that was higher-quality and longer-lasting. But for now, it gets the job done!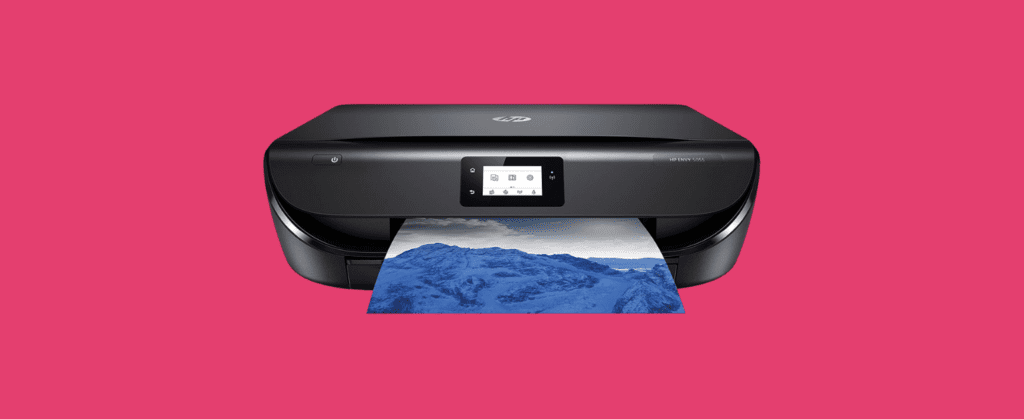 Sound panels
When you're sharing an office in an apartment, sound is a concern when one person needs to focus and the other has to take calls. Headphones can only do so much!
My husband's business requires more phone & video calls than mine, so we got these acoustic absorption panels to put behind his desk. They work best to muffle the sound when he's in the office and I'm in another room, which is great because sound used to travel a lot in the apartment. Now, I can take my laptop to another room when he has a call and it works out great!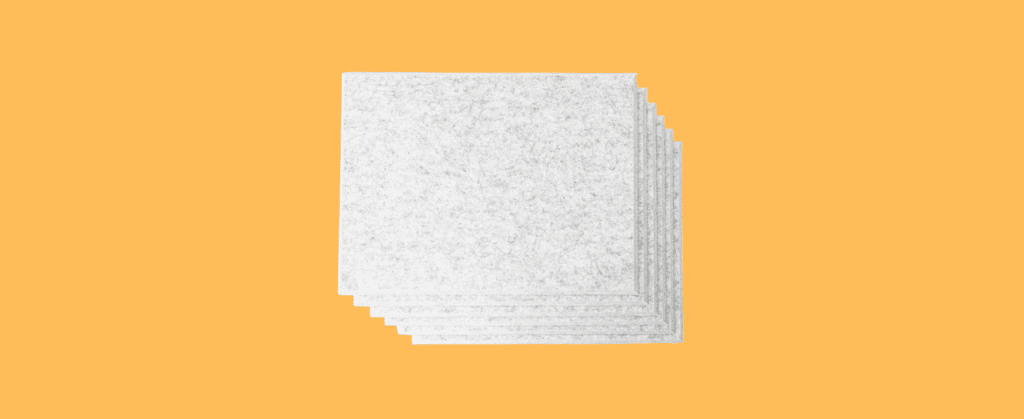 Storage/Organization
Filing cabinets
Since my husband and I both run businesses, we want to store all our documents separately so nothing gets mixed up. We bought two of these filing cabinets from Autonomous.ai.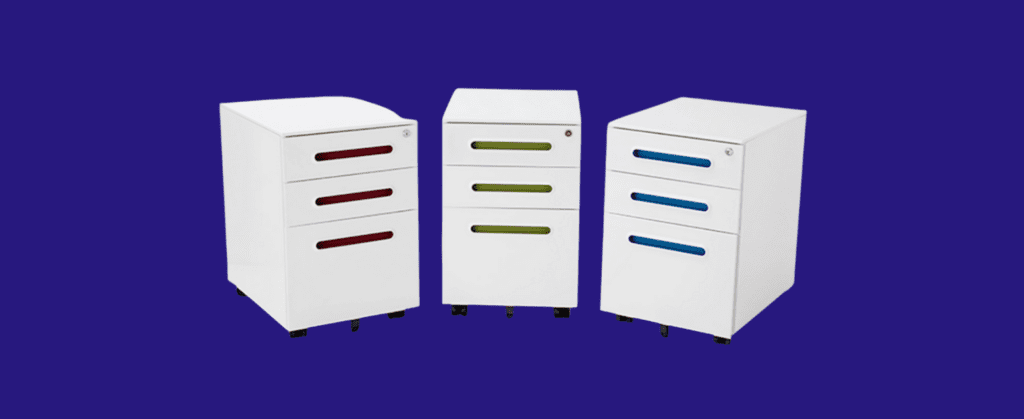 Small storage table/desk/printer stand
This little cabinet makes a perfect extra storage area and a table for the printer. I got the Hampton Wall System Cabinet from PB Teen in Simply White.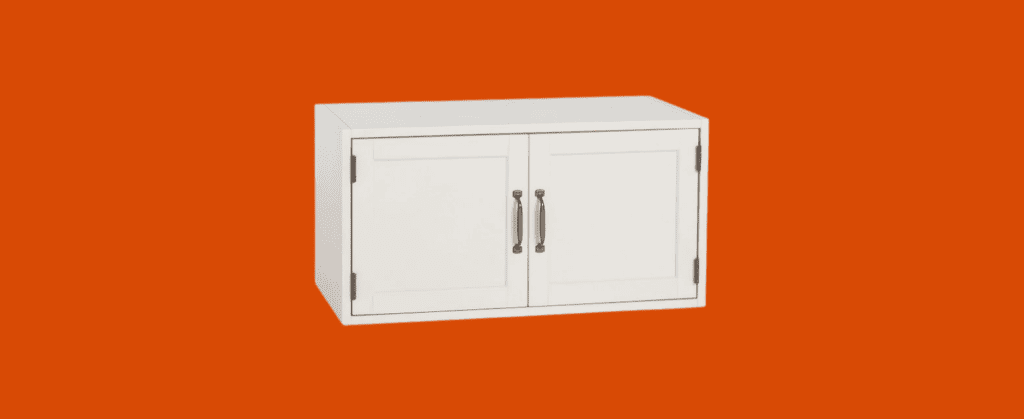 Cable tray (under desk)
Lots of devices = lots of wires everywhere. A cable tray really helps to keep them untangled (and away from cats!). I got this one from Autonomous.ai—I only wish it had come in white to blend in with the desk.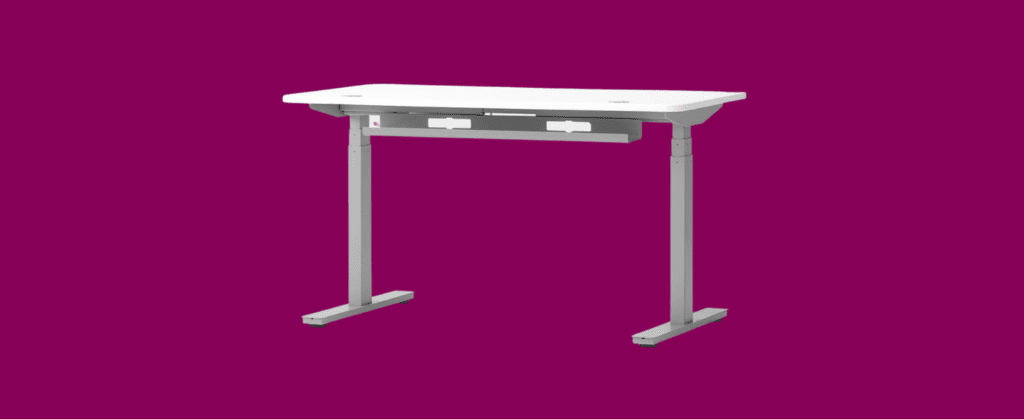 Nordic baskets
Okay—I love these Nordic storage baskets from Container Store. I use them all over the apt for things I want to keep out of the way and tidy. They come in different sizes and you can choose white or gray.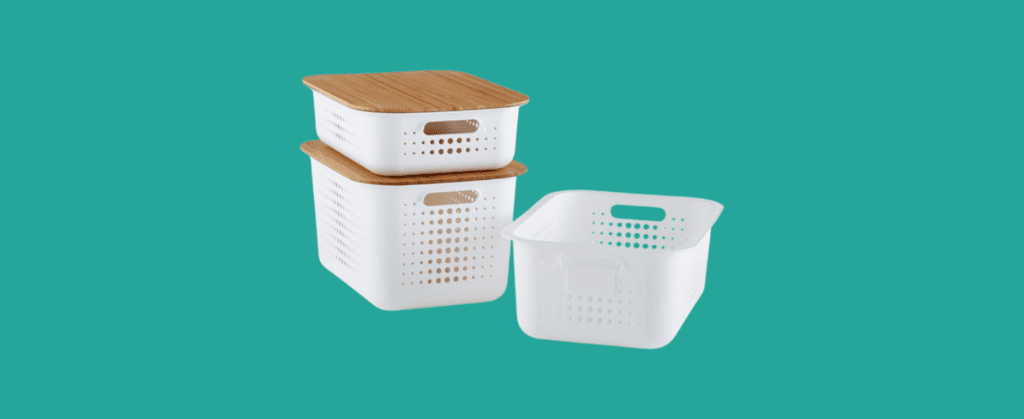 Document/file boxes
These are ideal for documents you want to keep right on your desk for easy access when you aren't ready to file them away in a cabinet. I use white Bisgo boxes from Container Store.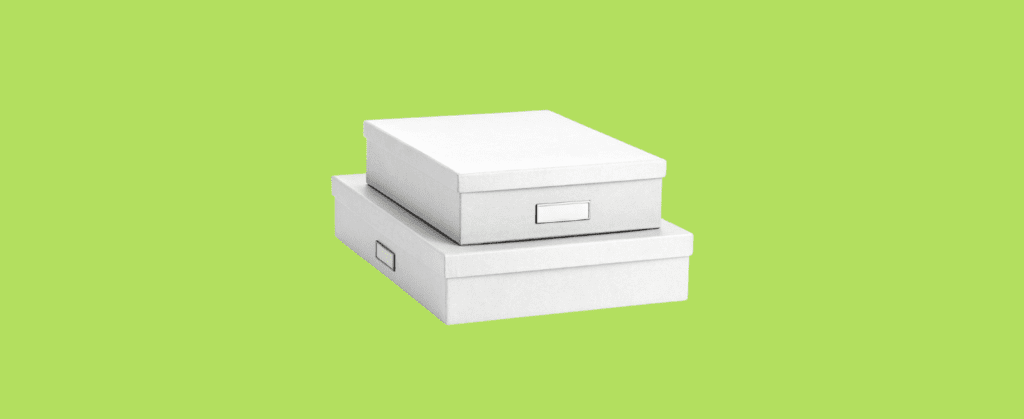 Acrylic organizers
I use these acrylic organizer bins in various places around the apartment, mostly inside drawers or closets.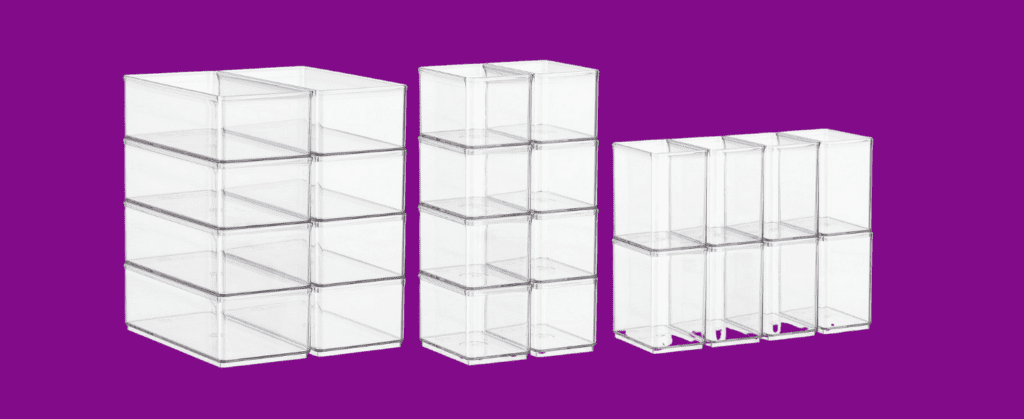 IKEA odds and ends
IKEA has lots of affordable storage items that look sleek. If you're on a budget, check out their organizers category!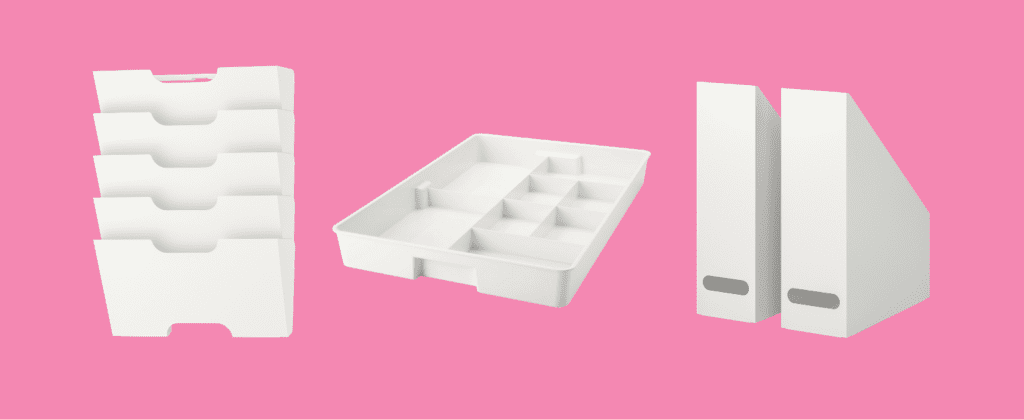 Decoration
Artwork
Fun fact—my mom is a professional artist! I love her work, so of course it's featured in my home office. Check out her art on her website!
Plants
Having greenery really brightens up an office space, and looks especially good with a white color scheme. Unfortunately, I only have artificial plants (because the cats eat all the real ones!). If you're able to do real ones, that's better, as long as you're prepared for more upkeep.
I find my artificial plants on Target or Wayfair or Amazon. Just be sure to read reviews because some aren't the best quality (I've returned some I got on Amazon). Here's the one I have in my office!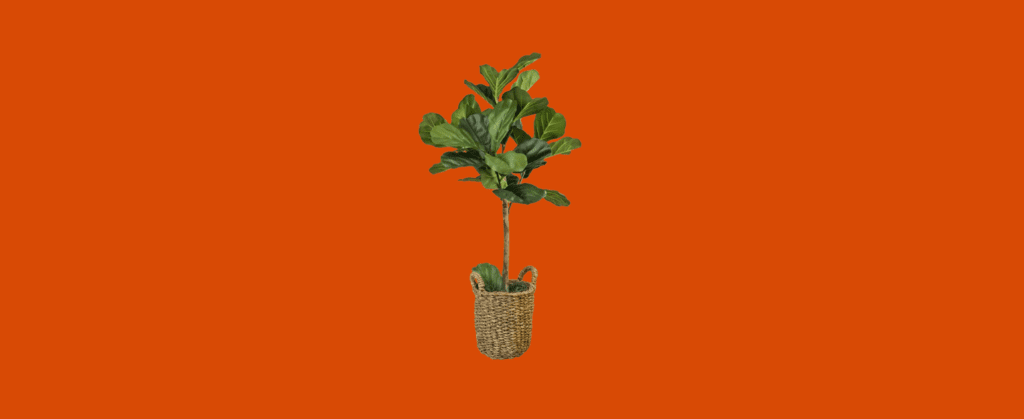 Rug
For my rug, I needed just the right size (8×8 feet) to fit. It was actually difficult to find those dimensions, but I ended up getting this one from Wayfair. To be honest, I liked it better online than in real life, but I'm sticking with it!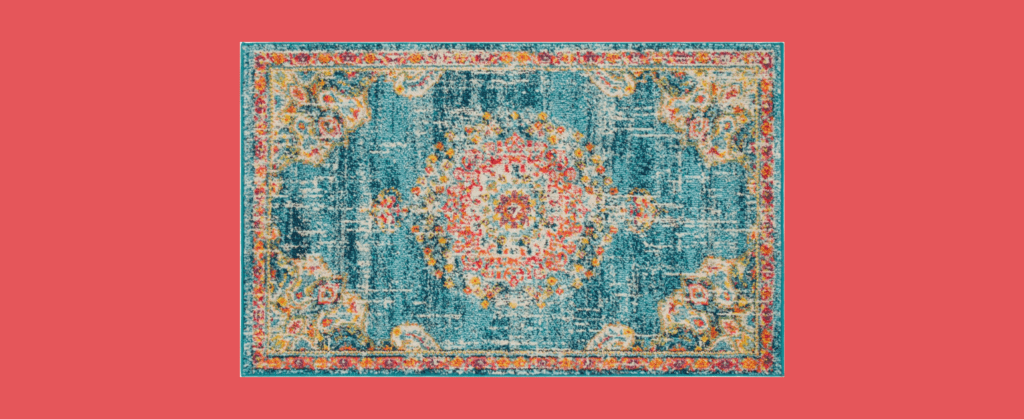 Lighting
Lighting is another thing that can really affect mood and productivity. Our system is still a work in progress; we don't have ceiling lights in the office but there are three lamps:
On Andy's desk, he has a vintage table lamp that was his grandmother's from Norway
On my desk, I have a small white lamp (I bought it 5+ years ago, I believe from Urban Outfitters)
Finally, we have this floor lamp from IKEA (in silver)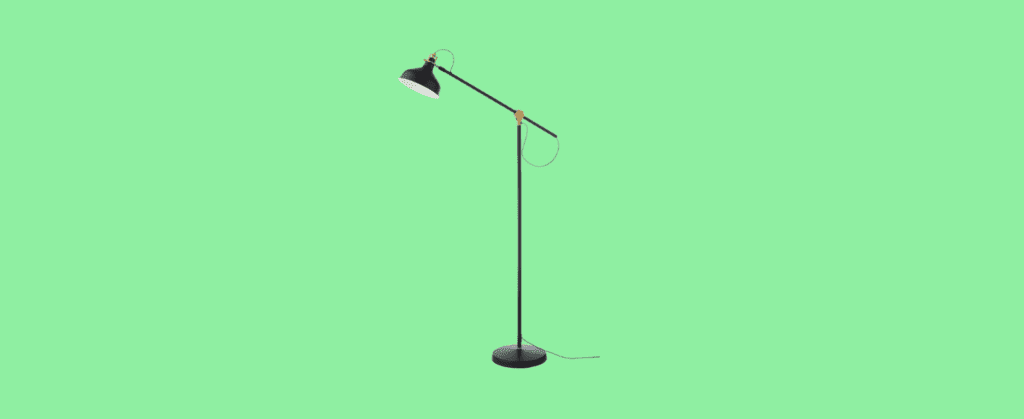 Trash bin
Finally, no office is complete without a trash bin…and they don't have to look trashy! I have this one from Target.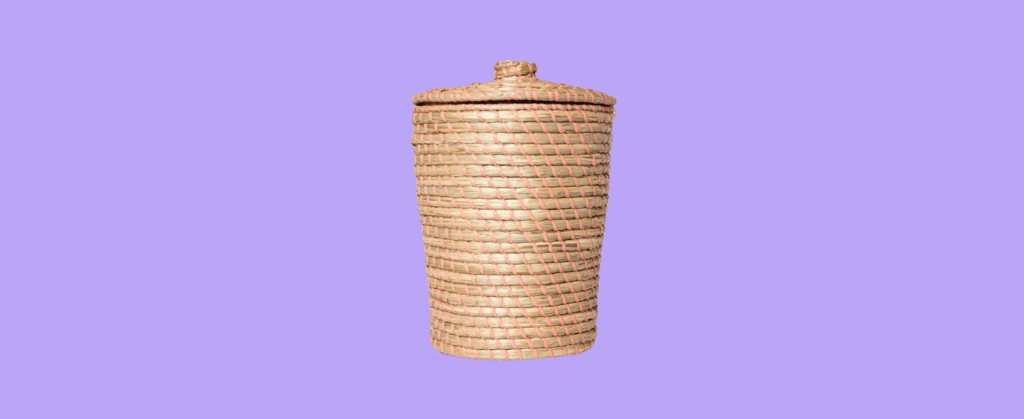 Head back to the table of contents »
Pictures of Our Home Office
Head back to the table of contents »
Tips for Setting Up Your Own Office
If you really want to nerd out with me and turn this into your own little pandemic project, here are some things I found helpful! Keep in mind, I am not an interior designer by any means, but I hope some of these tips help you create a space you love too!
Where to Do Research
I literally research everything! Sometimes even too much (analysis paralysis is a feeling I know well). The bigger the purchase, the more research I do, but I can spend a while researching even small things. Even though it takes time, doing your research really helps to decide what you want and make sure you're getting quality products.
To look for home office design inspiration and find specific product reviews, I mostly use the following sites/apps:
When you have a vision of the aesthetic you want and the kinds of products you need for your home office, start shopping. Along the way, read and watch product reviews for the things you're considering.
Designing Your Home Office
You know the old saying, "measure twice, cut once?" For me, it's more like "measure twice, buy once!" Measuring is really important—especially if you live in a smaller space, like me. Tape measures and painters tape are my best friends. I even keep a small tape measure in my purse in case I want to measure something in a store and make sure it'll fit where I want it!
Make a floor plan and a "design board." Sketch out your floor plan and what pieces you want to put where. There are apps to help you do this; I used Room Planner. You can also put tape on the floor to visualize how much space things will take up.
For some design choices, I would use Canva to see how stuff would look together (e.g. painting + rug). If I had a painting and wanted to get a rug for the room, I would drop in pics of both to see what looked the best together. For me, it's hard to just envision them together in my head!
💡 One final tip I learned: it's good to buy the same brand/look. It helps create uniformity and you won't have to work so hard to match things from different brands.
Start coding now
Stop waiting and start learning! Get my 10 tips on teaching yourself how to code.
Where to Buy Things
Where to buy things depends on what you're buying—so no matter what website you're buying from, reviews are king. But here are some of my favorite places to look for home goods/decor!
Where to buy new
Where to buy second-hand
Since buying everything new can be hard on your budget, try looking second-hand. You can find some nice stuff for a lot cheaper!
Head back to the table of contents »
Product Links
I've linked to all of these throughout the post, but in case you want a quick product list, here's the recap!
🗄️ Storage:
🖥️ Desk and tech:
💺Chairs:
🖼️ Decor:
💡 Lighting: