PHP is a server side scripting language. It was created in 1994, so it's been around for 20 years. Since I am not an expert in PHP, I asked my friend Matt Trask to answer a few questions about PHP and provide info on how beginners can get started. I chime in occasionally, too. Enjoy!
What is PHP?
PHP is classified as a backend language. Unlike HTML or CSS, PHP does the heavy lifting behind the scenes.
According to Matt,
"PHP is a server side scripting language. It can be used to create a connection to a MySQL, Postgres, or Mongo Database and quickly and dynamically create webpages. PHP can be used in either a browser or in the command line."
Dynamic is an important word here. Dynamic webpages allow the user to interact with webpages. For instance, creating WordPress (WP) posts and changes.
As Matt mentioned, PHP is a server side scripting language where the web server runs the script. This differs from client side scripting, where scripts are run on the user's computer. For instance, JavaScript.
Other examples of server side scripting languages include:
Moreover, PHP code can be mixed with HTML. It can be used in combination with various web frameworks.
Why is PHP Important / Useful?
PHP is the 7th most popular programming language, according to IEEE.org.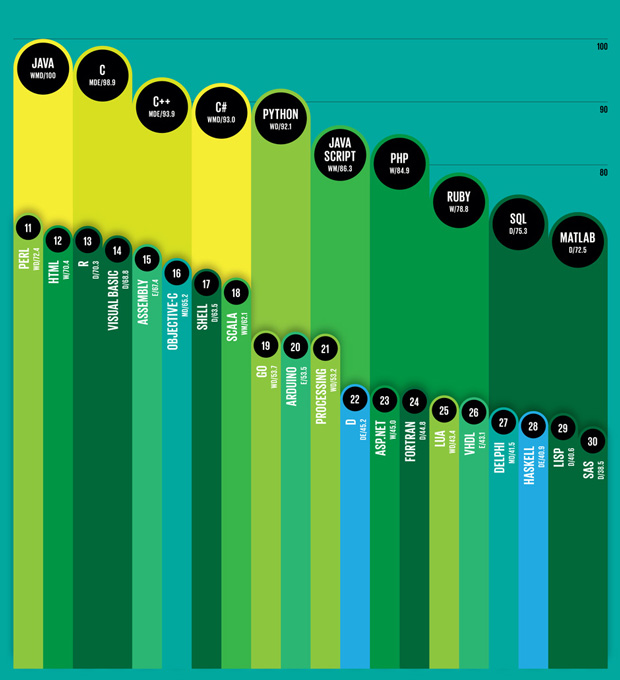 Matt explains,
"Being the main language to craft CMS's like WordPress, Drupal, PyroCMS, Anchor and others, PHP has shown that it is one of the primary web languages currently."
PHP allows you to work with data and minimize your workflow. As Matt further elaborates,
"On top of that, you can set variables that display information. So instead of having to change 8 different titles, you can change one variable and have it affect the whole document. The way you can minimize your work flow is awesome with PHP."
Who would benefit from learning PHP?
"Anyone!", Matt exclaims.
Because PHP is behind many popular platforms, it is beneficial to know some. (For instance, as a WordPress user, I have even dabbled with some PHP!) It is especially helpful for those looking to run a blog or an e-commerce store.
According to Matt,
"Knowing PHP lets you get behind the front end, and build up a blog the way you want, or change things in your online store. It gives you full control, so you don't need to rely on WordPress theme devs, or an Etsy shop."
Plus, today PHP has some awesome framework options to accompany it — like Laravel and CakePHP, just to name two. This means that you don't have to even rely on a big name platform like WP or Magento to get going with PHP.
Best PHP Resources for Beginners
Resources Matt Recommends:
For Self-Learning
Treehouse has ten different PHP course offerings — memberships start at only $25 a month
Codeacademy has a PHP Track for users to follow, and is free
Podcasts
PHPTownHall: Hosted by Ben Edmunds and Phil Sturgeon, talk about news in PHP
3 Devs and a Maybe: Hosted by 4 guys, discusses web development and frameworks with emphasis on PHP
Thought leaders
To get a sense of PHP look for these bloggers,
Speaking of Jeffery Way, his site Laracasts.com is worth every single penny. It is a more advanced course about Laravel and Object Oriented PHP.
Additional Resources I Recommend:
After looking around the web, I found these PHP resources to be helpful: