Hypertext Markup Language, or HTML, is "a standardized system for tagging text files to achieve font, color, graphic, and hyperlink effects on World Wide Web pages," according to Google.
AKA it is the foundation of the web.
What is HTML?
Every website incorporates HTML in some way. And, by the way:
There's 644 million. And counting.
HTML5 is the newest version, compatible with all web browsers and mobile devices.
So yeah, it's pretty important.
When it comes to learning web development related skills and technologies, HTML is the starting point.
Without knowing HTML, understanding CSS and JavaScript is basically impossible since both rely on HTML so heavily.
Want to get better with HTML?
Download my free HTML5 cheat sheet below.
What does HTML look like?
HTML is made up of tags. For instance, the "paragraph" tag displayed as such <p>.
Most tags also have an accompanying end tag. For paragraphs, it is </p>.
Below is an example showing how HTML appears.

See HTML In Action Right Now
Want to see HTML live, in action?
Step 1: Right click your mouse on this very web page.
Step 2: Select from the options "View Page Source".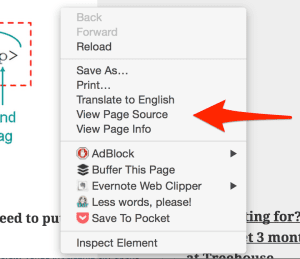 Step 3: A new tab will open, showing the HTML markup of this very page.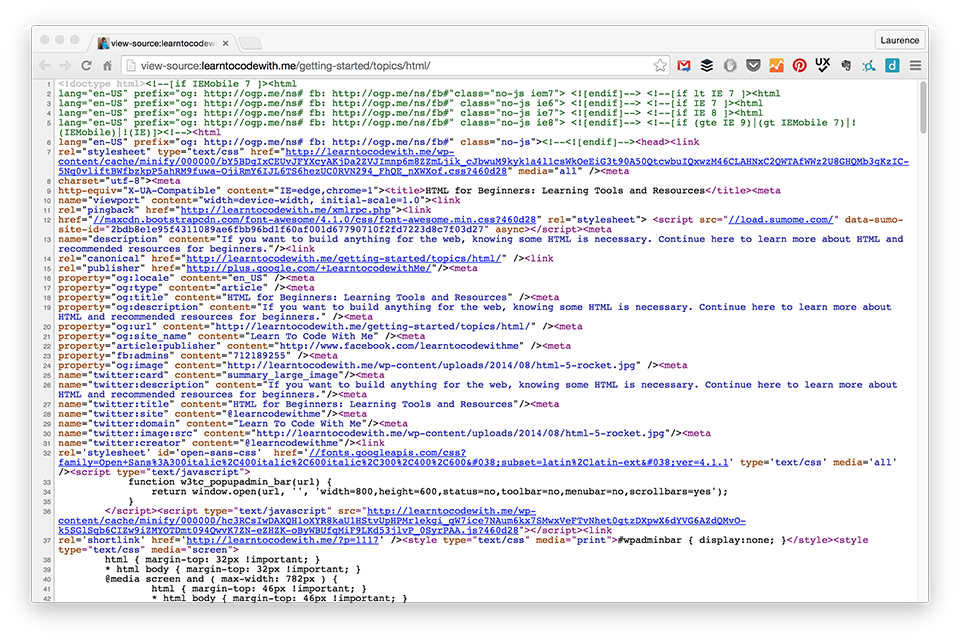 If your results look a bit different, it's probably because I have updated this page since taking the screen grab.
But this accessibility is what makes HTML so awesome:
Anyone with a web browser and a text editor can easily create HTML web pages.
Why is HTML Important / Who Should Use It?
Anyone who wants to build a website must learn the basics of HTML. All you need to put a website up on the internet is a .HTML file, a server and a domain name.
HTML is a great starting place for someone looking to dip their toes into the "coding world". There's tons of resources available, it's easy to comprehend and one can see instant results.
Recommended HTML Beginner Learning Resources
In comparison to other computer concepts and languages, HTML is easy to understand. But below are a few beginner level resources I recommend.
HTML Tutorials
HTMLdog: Beginner-level guides. These guys have been around for ages and offer beginner-level tutorials on CSS and JavaScript, too.
Tuts+: Comprehensive walk-through with screenshots. Makes getting started a breeze.
Interactive HTML Learning
GA Dash: Dash offers walk-through projects, where you "build your first website." The interface has a mini code editor, a slideshow component, and a panel showing instant results. Oh, and it's free. (And they have an awesome Tumblr project where you make your own theme.)
Codecademy: Codecademy is the go-to place for interactive learning. Not only is it an established voice in the learn-to-code world, they also have kickass forums where users help one another.
HTML Video Learning
Want to get better with HTML?
Download my free HTML5 cheat sheet below.
Image courtesy of Christian Heilmann, via Flickr.