I'm so excited about the Ultimate Tech Career Toolbox 2019—and in this post, I want to share some of the reasons why!
Note: This bundle sale is now over. If you're interested in finding out about future sales like this one, make sure to get on our email list. Thanks!
Let's dive into 19 life-changing outcomes/transformations that you can get from the premium courses included in this bundle.
Be it teaching you in-demand skills, guiding you through projects you can add to your portfolio, and helping you make more money or even starting your own freelancing business, these courses are jam-packed with valuable videos, ebooks, PDFs, worksheets, and other resources that will help you CRUSH your goals this year and beyond.
Learn more about the brand-new Ultimate Tech Career Toolbox here!
---
Table of Contents
---
Idea #1: Kick off a freelancing career that actually pays the bills
Have you always dreamed about having control over your life and income by building a business you can call your own?
You can achieve just that by growing your career as a freelancer—with help from these courses in the updated Ultimate Tech Career Toolbox:
The Freelance Developer Jumpstart course by Hahna Kane Latonick (who has been featured on Fox Business News, Entrepreneur, and other national media outlets) aims to help you learn how to land your first client in under 90 days.
The Client Onboarding Bundle by Erin Flynn (who has been building websites for 20 years and running her own web design & development company for 7) features an ebook that guides you through the entire onboarding process. It also includes a web design proposal template that makes it easier than ever to keep winning over clients and building your business.
Kyle Prinsloo's Complete Freelancing Bundle covers freelancing fundamentals, creating income streams, pricing your services, and more.
Other courses in the bundle teach you the programming skills that clients are specifically looking for. From start to finish, you'll be set up for success!
Is your goal financial freedom? Hahna Kane Latonick paid off $50,000 worth of debt (student loans, car loans, credit card debt) through freelancing.
Is it the opportunity to grow without limits and control your own time? As Erin Flynn points out,
"With a 'normal' job, you're locked in. The hours you work, the amount you can make. There's a cap on your income. But with freelancing, you can set your own hours, and there's no limit to how much you can make. YOU decide on your income. If I were still working a normal job, I'd be stuck in a cubicle from 8-5 every day, and no matter how hard I worked, my income would be capped. Freelancing has given me the freedom to work HALF the amount of time and make 6x more than my last normal job."
Not sure if you're the freelancer type? "Freelancing is a skill that can be learned," says Kyle Prinsloo. "Learn how to position yourself, branding, pricing, etc. and you're well on your way."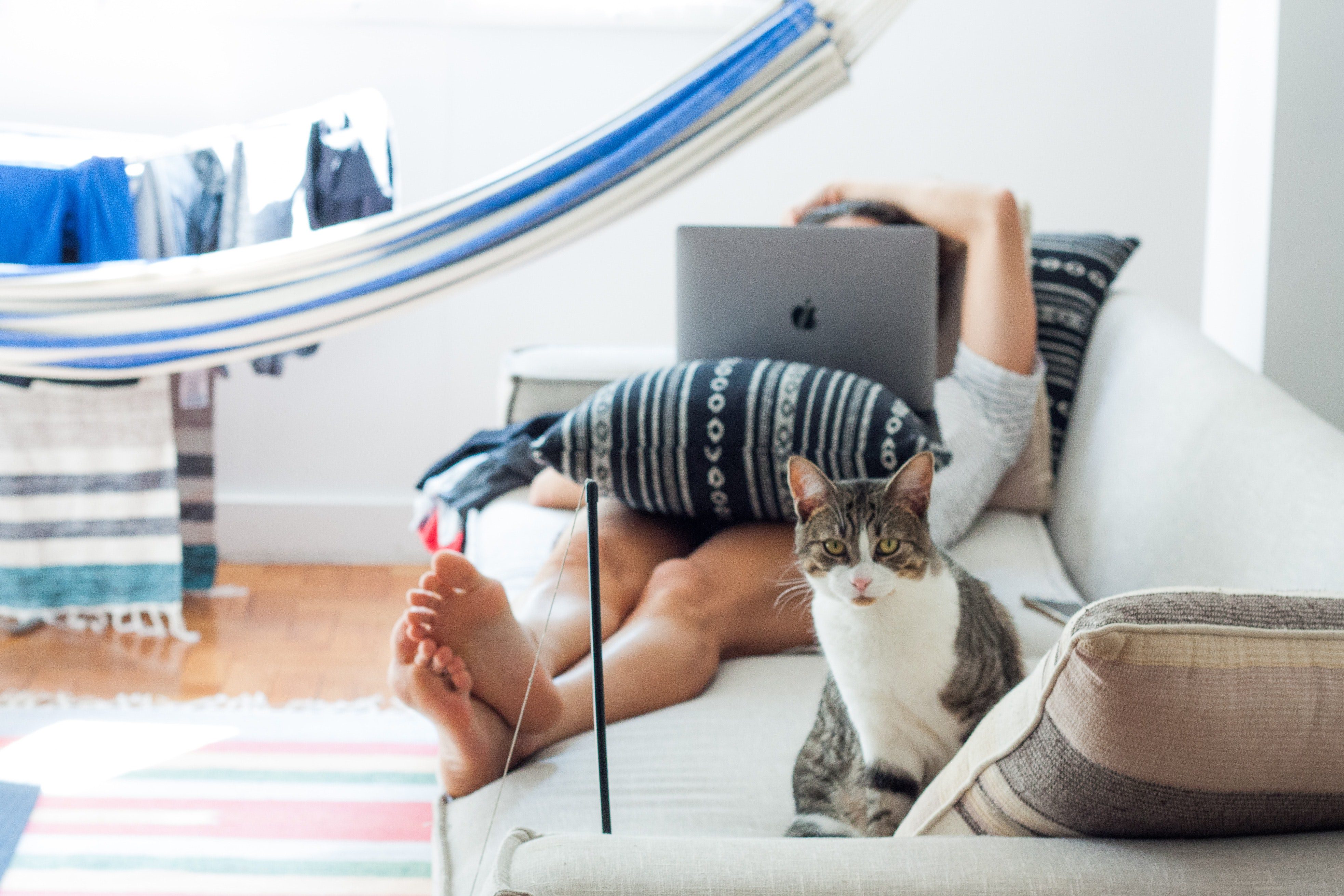 Idea #2: Build projects to add to your portfolio
You certainly won't be struggling to fill up your portfolio, since so many of these bundle courses utilize projects to foster hands-on learning.
For instance, in:
How to Build Tinder with React Native & Firebase course by Tim Moreton, you'll get to create a finished customizable project with the same features as Tinder.
Mastering React by Mosh Hamedani, you'll get to build a real video rental app.
Build Real World Full Stack Mobile Apps in Java by Shai Almog, you'll build clones of Uber, Facebook, WhatsApp, and more.
These are all projects you can reference on your portfolio or even in interviews. They're evidence that you've put what you learned into practice.
Portfolios are extremely important, says Mark Lassoff, who has helped teach over a million people web and mobile development: "The portfolio is really one of the most important elements in getting your foot in the door in the industry, because it shows what you're able to do. And it shows a potential employer that you can get projects done."
Head back to the table of contents »
Idea #3: Learn the programming fundamentals that companies actually care about
Whether you know what languages you want to learn or you're still testing the waters, this bundle contains the courses you need to grow your knowledge of a variety of programming skills. From HTML and CSS to Python, Ruby, and JavaScript, it's a veritable smorgasbord of beginner-friendly courses. By mastering these skills, you'll build a solid foundation that will support you as you choose a career and specialize further.
For example, in the Learn Enough Developer Fundamentals course by Michael Hartl, you'll learn three foundational technical skills: the Unix command line, text editors, and version control with Git. After this level, you will be in a position to collaborate with millions of developers around the world, even if you're not (yet) a developer yourself. These are also skills that are essential in the workplace and will help you get job-ready.
Furthermore, Mark Lassoff designed the Certified Web Developer Program with this exact purpose in mind: "Before we designed our latest curriculum, we went out and we talked to 100 people who are hiring first-time web developers, and we asked, what are you really looking for? What are the things that make new developers successful in the web space? And then we design curriculum around that."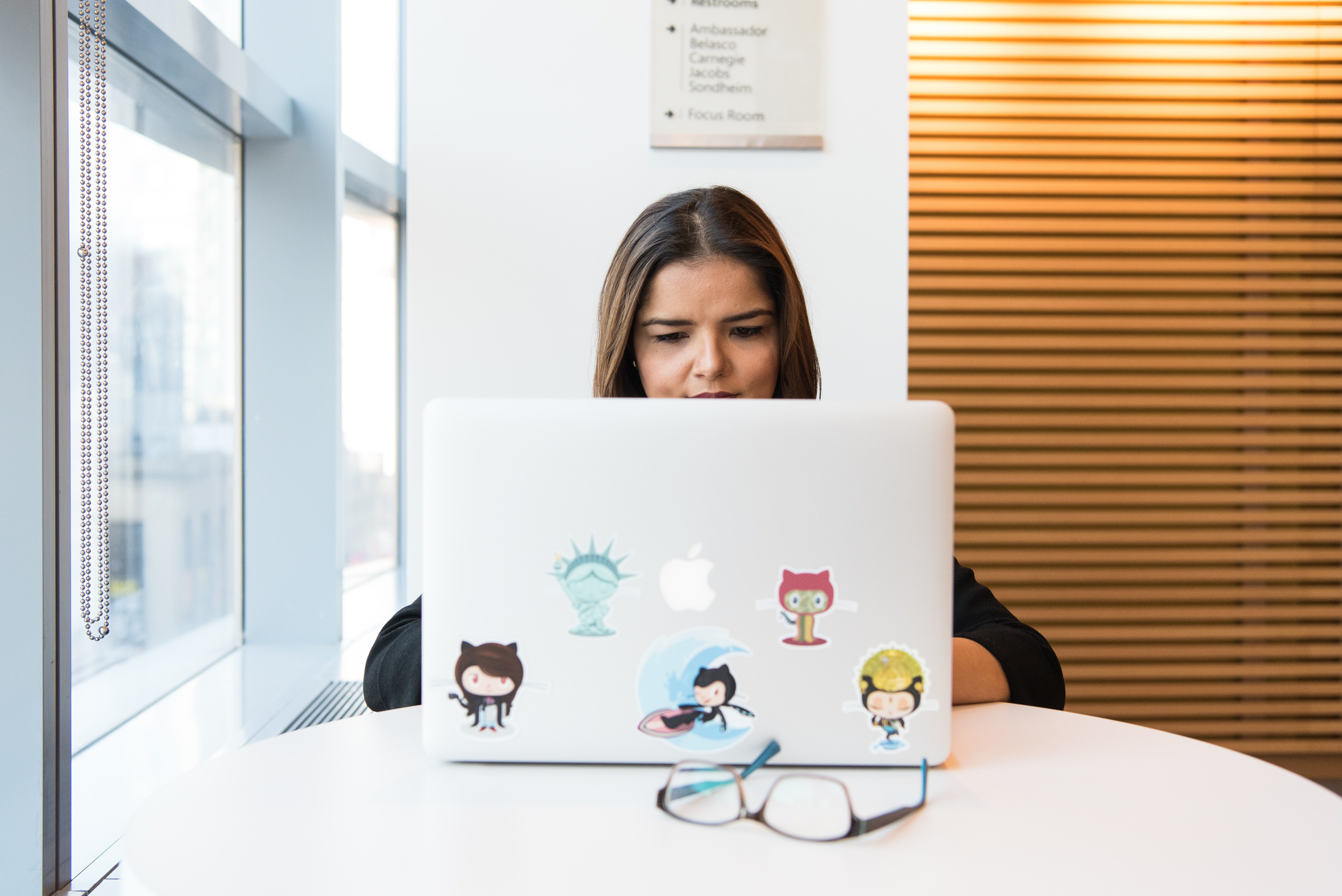 Idea #4: Create awesome, interactive web apps with JavaScript
If one of your goals is to become a skilled web developer, JavaScript is a must. It's been the most popular language among developers for six years running, and it's just about impossible to be a software developer (or front-end web developer) without knowing it.
When you dive into the courses in the toolbox, aspiring JavaScript devs can dive right into Learn JavaScript – JavaScript Beginners Bundle by Laurence Svekis. In the courses in this mini bundle, you'll learn how to create dynamic and interactive web pages.
Want to branch out and advance your JS skills even further? In the Create Awesome Vue.js Apps With Nuxt.js course by Erik Hanchett, you'll learn how to use two popular JavaScript frameworks to create interactive applications that are sure to impress.
Head back to the table of contents »
Idea #5: Work from home or become a digital nomad
Want to be location-independent and travel the globe—or just never have to change out of your comfortable pants at home? A survey by employee engagement firm TINYpulse found that on average, remote workers are happier due to the extra freedom and flexibility. And the tech skills you'll be learning, plus all of your new freelance and business acumen, will help you achieve this goal.
"I set my own schedule, work about 20 hours per week, giving me all the free time I want to enjoy my life," says Erin Flynn (of the Client Onboarding Bundle). "I spend most mornings during ski season hitting the slopes, and now that it's warming back up, I'll be spending most mornings hiking."
However, it wasn't this way for her at the beginning. "Freelancing done wrong means you're working MORE than a regular job and have less freedom," she continues. "That's how I ended up checking emails at my wedding. Now, with the right systems, processes, and plan, freelancing gives me the freedom to live the life I want. That's why I teach all my systems and processes to my students, so they can live the lives they want too, whether that's seeking adventure or spending time with those they love."
Once you have the skills to make remote work a possibility, there are entire job board sites dedicated to remote tech job listings, like We Work Remotely, Skip the Drive, and FlexJobs.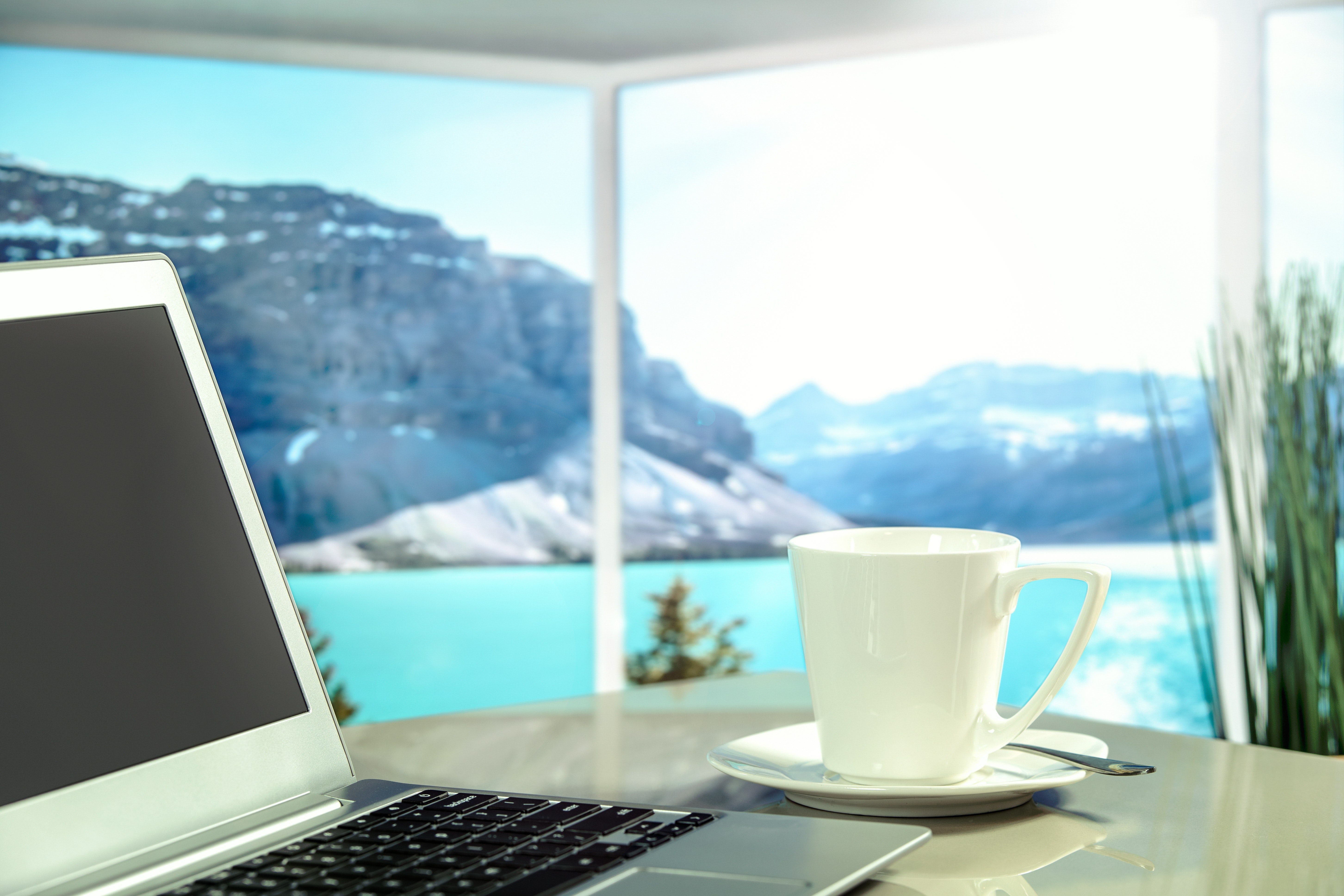 Idea #6: Build a successful blog and establish your online presence
Not only can building an online presence attract more freelance clients; it can also make you stand out to recruiters and hiring managers if you're searching for a job. Recruiters will Google you, and if they find a portfolio of interesting projects you've worked on (and you're representing yourself in a convincing and professional way) you have a higher chance of getting that call for an interview.
For instance, the Authority SEO course by Chris Lee of RankXL will teach you how to rank high on search engine results, organically get new leads and customers, and increase traffic to your blog.
During the Advanced Beginner Challenge, you'll build your social media presence. The creator of the course, Dain Miller, has created a social presence from scratch and now has thousands of followers on Twitter, Instagram, Facebook, YouTube, his blog, etc. He wants to show you how to do the exact same thing.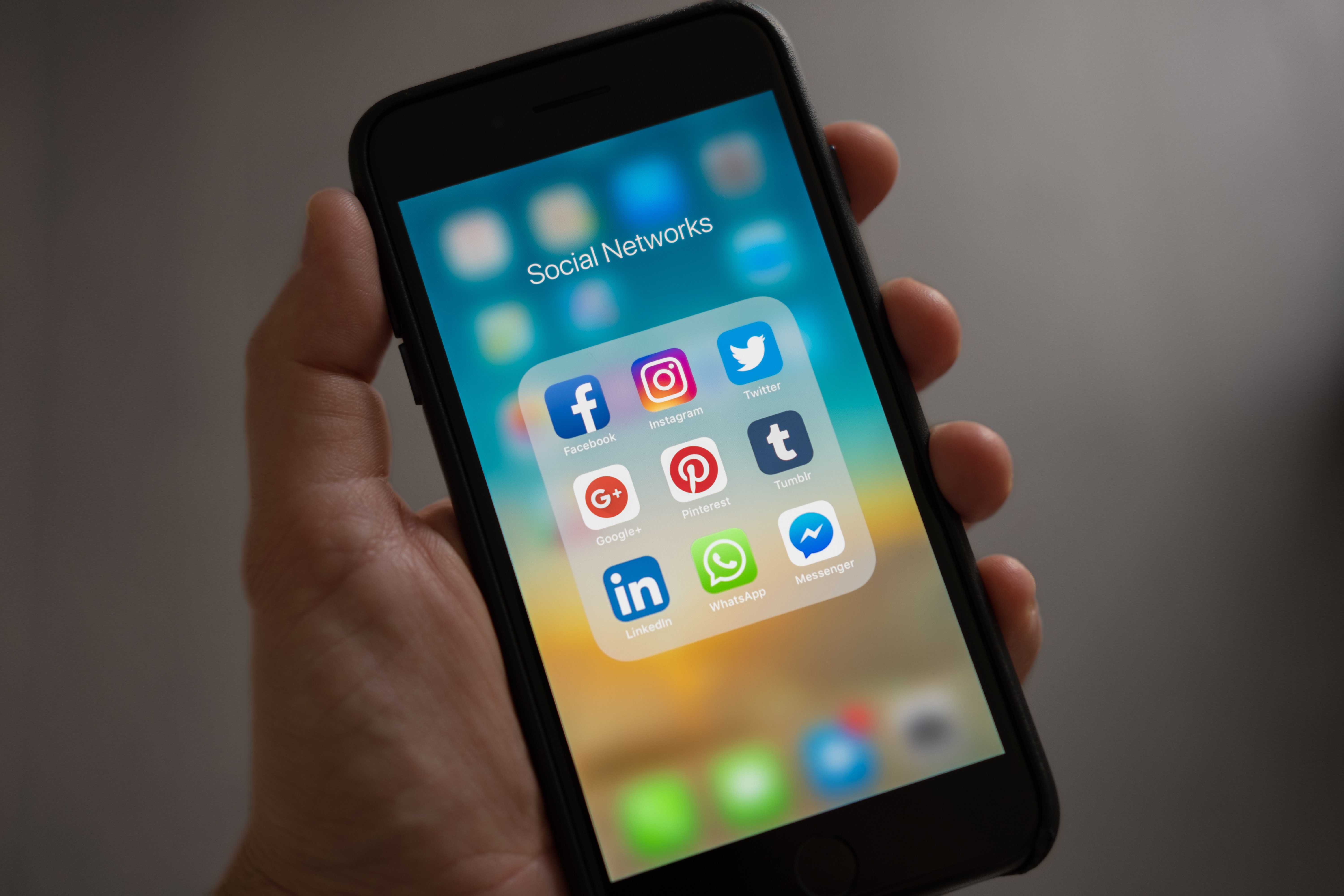 Head back to the table of contents »
Idea #7: Identify the perfect tech role for you
If you're interested in the "tech industry," but don't know what specific career is right for you, we've got your back!
For example, in the Find Your Fit course by Jeremy Schifeling (who has landed roles at Apple, LinkedIn, and Google), you'll discover all the major tech-adjacent roles that anyone can use to transition into tech–including project management, business operations, marketing, and more. Learn about the day-to-day responsibilities in these roles, what kinds of people fit them best, and which one could be perfect for you.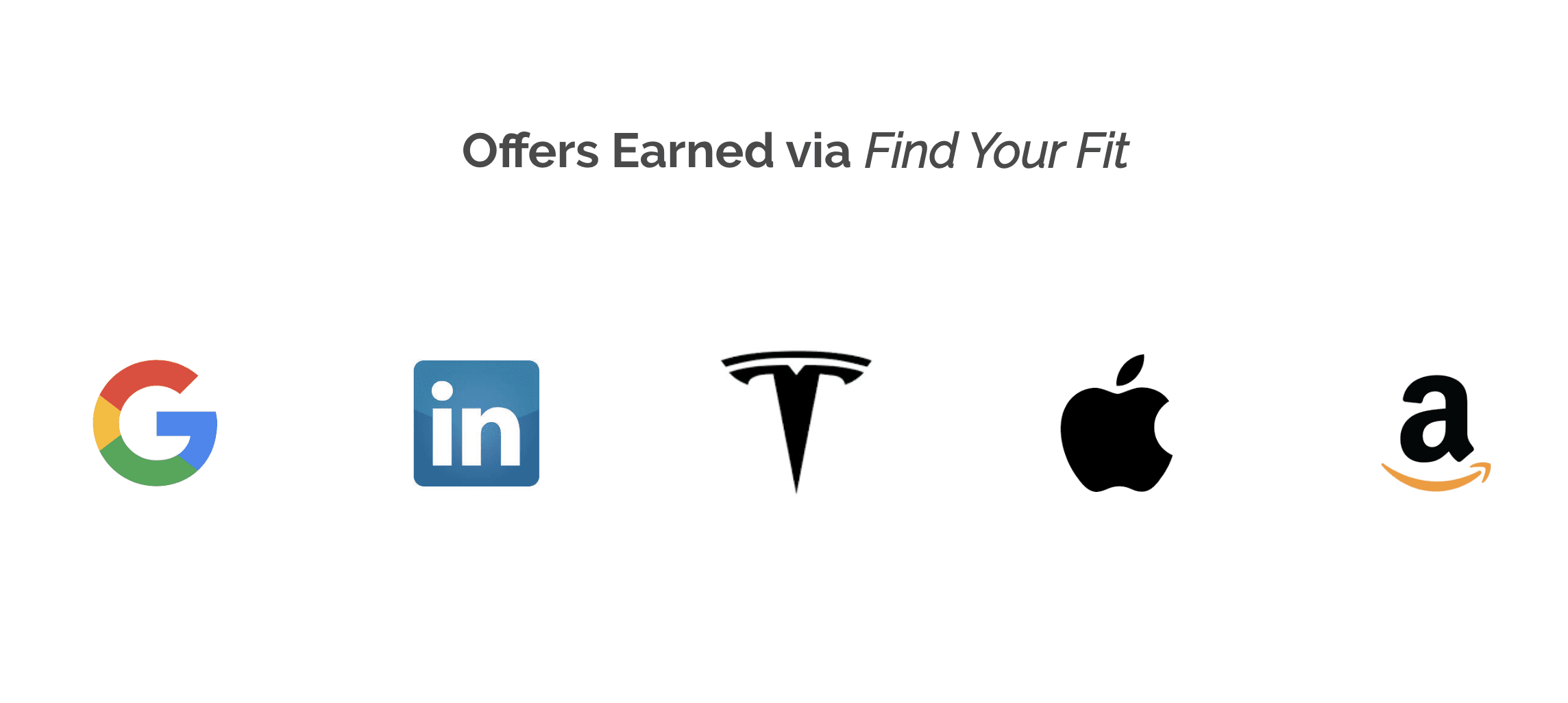 Speaking about products like Gmail and Facebook newsfeed, Jeremy says, "If you think about what it takes to launch a massive product like that, it's this incredible team effort of basically all the world's talent. Whether you're an accountant, whether you're a coder, whether you're a designer, whether you're a consultant, there's room for you in this world, and you should bring those specialties and that expertise with confidence into the space."
Additionally, you'll learn about the exciting field of IoT product management in the How to Get a Job in IoT Product Management course by Daniel Elizalde. IoT is a new field exploding in demand! This course is designed to help business professionals decide if the specialty is right for them and be supported through the complete path of becoming an IoT Product Manager.
Idea #8: Get ready to land a lucrative job in data
It's no secret that data is huge! Companies across the world, big and small, rely on it to make crucial business decisions. Some of the fastest-growing roles in tech are data scientists and analysts, which reportedly will see demand spike through 2020. By starting as an entry-level analyst, you can get in on the ground floor and advance through the ranks of data professionals if you wish!
You can get on the data ladder with Job Ready Programmer: Master Java, SQL, OOP, Data Structures & Algorithms and More by Imtiaz Ahmad. You can choose the Data Analyst track, where you'll learn data analysis skills like SQL, Tableau, Elasticsearch, and Apache Spark (touching on querying, data visualization, and big data). Imtiaz is an award-winning Udemy instructor who is highly experienced in big data technologies and enterprise software architectures, from building financial software on Wall St. to working with startups.
According to Imtiaz, data skills are the future: "Data is, in my opinion, the most important thing in today's day and age. Data ingestion and data processing and data sciences is really the future. I think the most important aspect of becoming a good developer is first to know a programming language really well, and then be able to work with data."
Head back to the table of contents »
Idea #9: Network & build relationships with coders like you
When you're teaching yourself to code, you often find yourself learning alone. But this doesn't have to be the case! Overall, there are 7 courses in this bundle that come with exclusive support, like private Facebook and Slack groups, email support, and access to a priority help desk. (Learn more about what's inside every bundle course here.)
This additional support allows you to discuss problems with coders learning alongside you and get help with each lesson (whether it's from other learners, or the course creator themselves). This way, if you ever get stuck, you can leverage the power of community to get unstuck.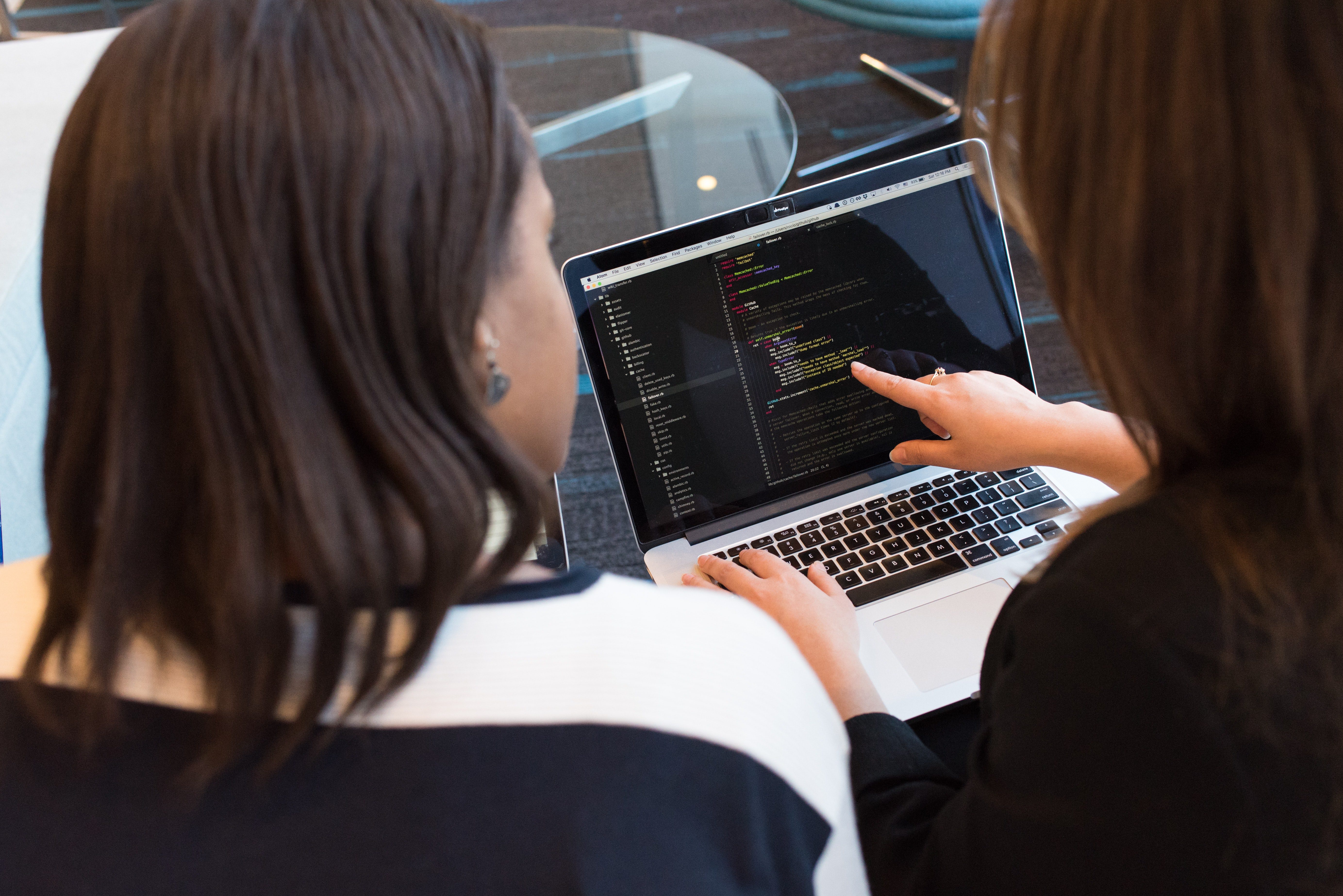 For instance:
With The Advanced Beginner Challenge, you'll get 1-on-1 programming and career coaching with Dain Miller over text message (and calls). People normally pay $3,000 to work with him for 4 weeks.
The Freelance Developer Jumpstart comes with access to the course's Facebook Mastermind group where you can get feedback, ask questions, learn from others in your community, and offer help of your own.
And How to Get a Job in IoT Product Management has access to a private Slack community and private Q&A sessions
Studies back up how much this matters, too. One study of undergrads found that those who learned collaboratively retained more information and had better problem-solving abilities.
Collaborative learning can also keep you motivated, focused, and productive. You'll learn from other coders, catch each other's mistakes, and come up with ideas you couldn't have come up with by yourself.
Idea #10: Learn how to stay motivated and productive
Staying motivated is arguably the most important challenge to surmount in your coding journey. It's what keeps you going!
That's why in the The Advanced Beginner Challenge, you'll learn how to get motivated and productive, including how to set goals, prevent self-sabotage, personalized learning, mental frameworks, procrastination, time management, reading skills, etc.
Accomplishing bite-sized goals can also help with motivation. "Start small!" advises Spencer Carli, creator of Production Ready React Native. "Let yourself get some wins before you try to tackle your big world-changing project. You're going to make mistakes, you're going to get frustrated, and you're going to make decisions you don't agree with in a month/week/day/hour from now. That's okay! Give yourself some smaller projects to learn on so you've got a more firm foundation of knowledge to build that big app on top of."
Head back to the table of contents »
Idea #11: Develop bug-free applications
Learning testing techniques is important–companies all over the world use these practices to build and manage large-scale apps. If you want to work in tech, testing and debugging are important skills to get yourself job-ready.
If you find yourself constantly battling bugs, finding it hard to integrate bits of code together, and putting in extra hours to try to get your code working, there are courses in this bundle for you! The Grumpy Testing Bundle by Chris Hartjes includes not one but three of PHP's best-selling testing books, where you'll learn the fundamental skills, tools, and concepts to write and conduct effective tests for your PHP code.
In the Spring Framework 5: Beginner to Guru course by John Thompson, you'll learn concepts like Test Driven Development (with JUnit and Mockito) and Continuous Integration Testing to test your Spring Framework apps.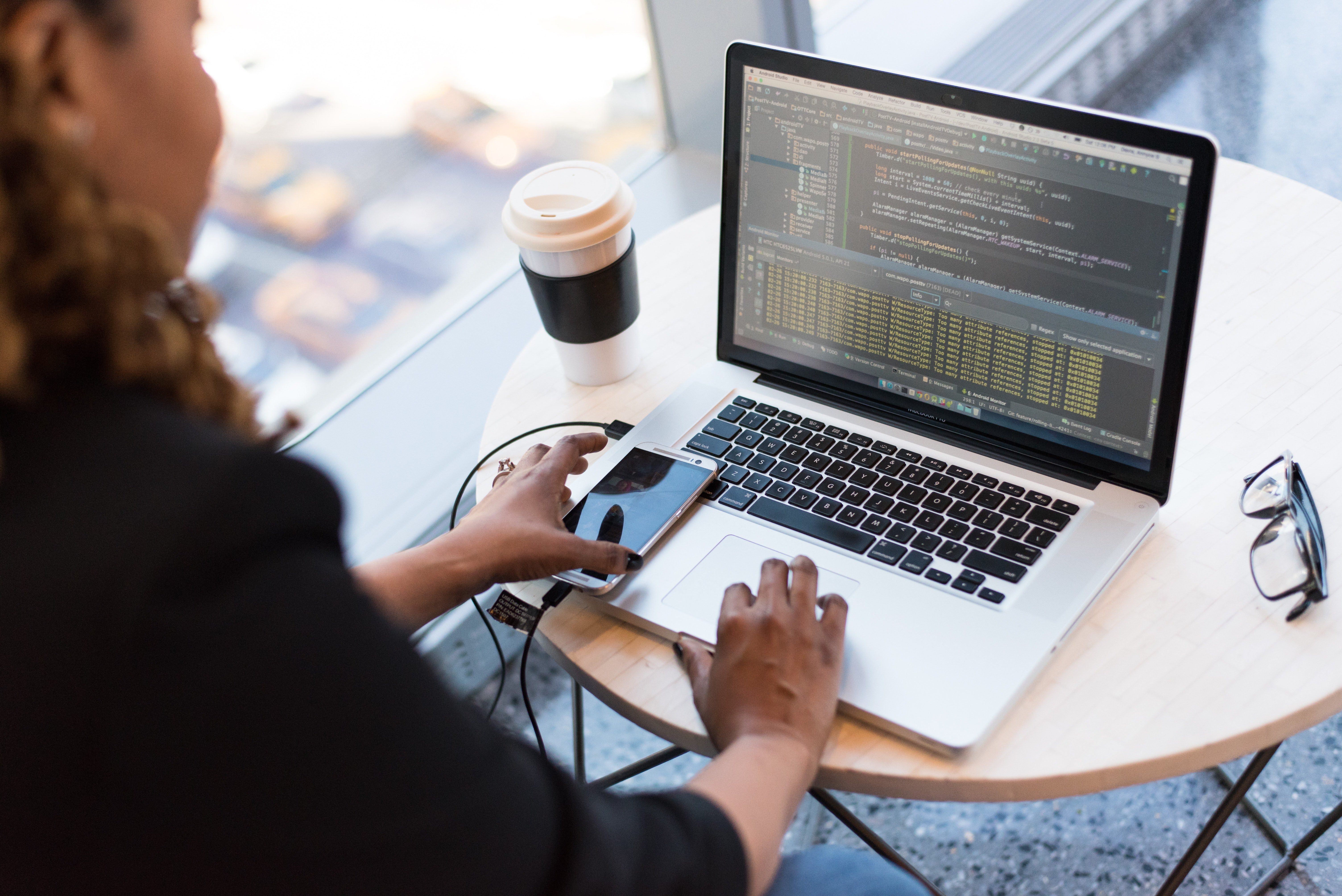 Idea #12: Build your own iOS and Android mobile apps
Mobile app development is such a flexible skill. It allows you to code your own apps on the side, found a startup, or get a traditional job (that earns over $100k on average, according to Glassdoor!).
Plus, says Shai Almog, "Mobile development is fun. These devices are in everyone's pockets. And you can place apps you build in the stores for wide distribution/billing, which is very convenient and can occasionally form the basis for passive income."
This bundle contains four courses to help you build apps for iOS and Android:
Introduction to Android App Development by Gary Sims
Production Ready React Native by Spencer Carli
How to Build Tinder with React Native & Firebase by Tim Moreton
Build Real-World Full Stack Mobile Apps in Java by Shai Almog
"Learning React Native opens up an entire additional area of programming to you," says Spencer. "React Native uses the same principles as React, but to build native iOS and Android apps rather than web apps. That means that, by learning React Native in addition to React, you're opening yourself up to more potential jobs and more types of side projects you can do."
You'll also learn what makes successful apps in the real world apps, too. In Shai's course, you'll get the chance to build a full-featured Uber clone, Facebook clone, restaurant app builder, and WhatsApp clone.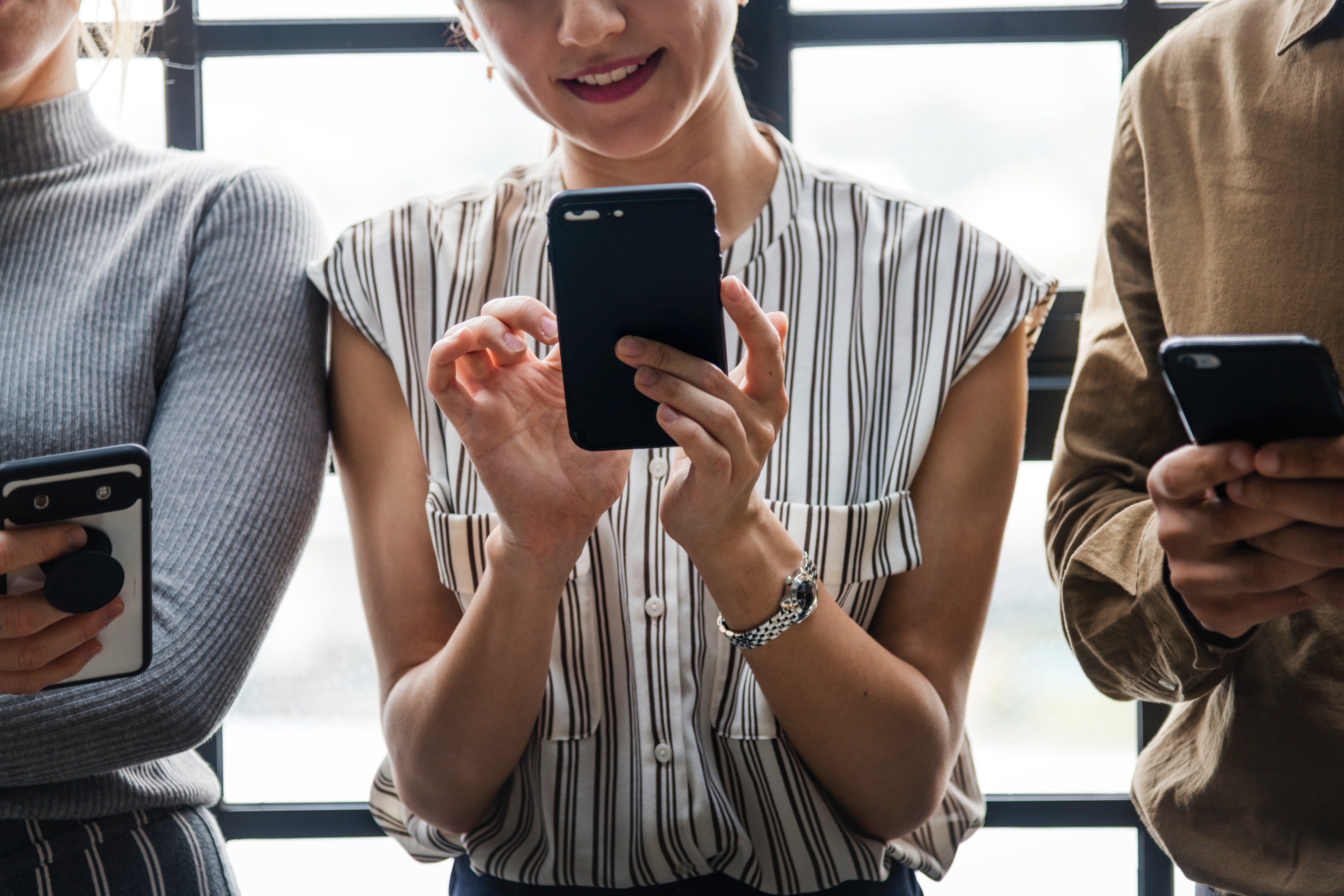 Head back to the table of contents »
Idea #13: Learn how to think like a software engineer
Course creators in this bundle have years and years of software engineering experience, and they're passing on how to think like a software engineer to you.
John Thompson, who has has been developing enterprise applications for almost 30 years, says, "Troubleshooting is a very important skill. The best software engineers are great at troubleshooting. They are very methodical in their approach. Change one thing. Observe. Don't make multiple changes at once. You won't know what fixed (or broke) things."
Mosh Hamedani has 18 years of experience in the industry and has taught over three million people—he has plenty of wisdom to share with you! (And so do the many other contributors, of course—software engineers and others.)
Idea #14: Become a Java development whiz
Java is popular for a reason: it's simple, elegant, and fast. As Shai Almog says, "Java is the #1 development language. It's practically the lingua franca of the internet. When you look over Java code, it's readable and easy to understand. You can get great performance from it when you know what you are doing. And it scales." More compelling reasons to work through his course Build Real-World Full Stack Mobile Apps in Java!
Once you've learned Java itself, build your knowledge even further with Spring Framework 5: Beginner to Guru. "Spring is the #1 Java framework for building cloud scale applications," says course creator John Thompson. "There are thousands of open positions for Java/Spring programmers. Companies are paying top wages to Spring Developers because demand is so high."
Head back to the table of contents »
Idea #15: Get your app live in hours rather than weeks
Getting your app onto an app store isn't always easy. After submitting your app for review, it may get rejected due to a whole host of reasons: bugs and errors, broken links, bad UI design, incomplete information, and other pitfalls. Rejections can extend the time it takes to get your app live, but by submitting a great app free from all of these pitfalls, you can get your app live sooner.
The courses in the bundle will help you become an app-building wizard. For example, in Production Ready React Native, you'll learn how to to build high-quality React Native applications, including testing, debugging, and creating all the necessary assets to successfully get your app into the app store. It gives you a jumpstart so you don't have to keep making and fixing mistakes.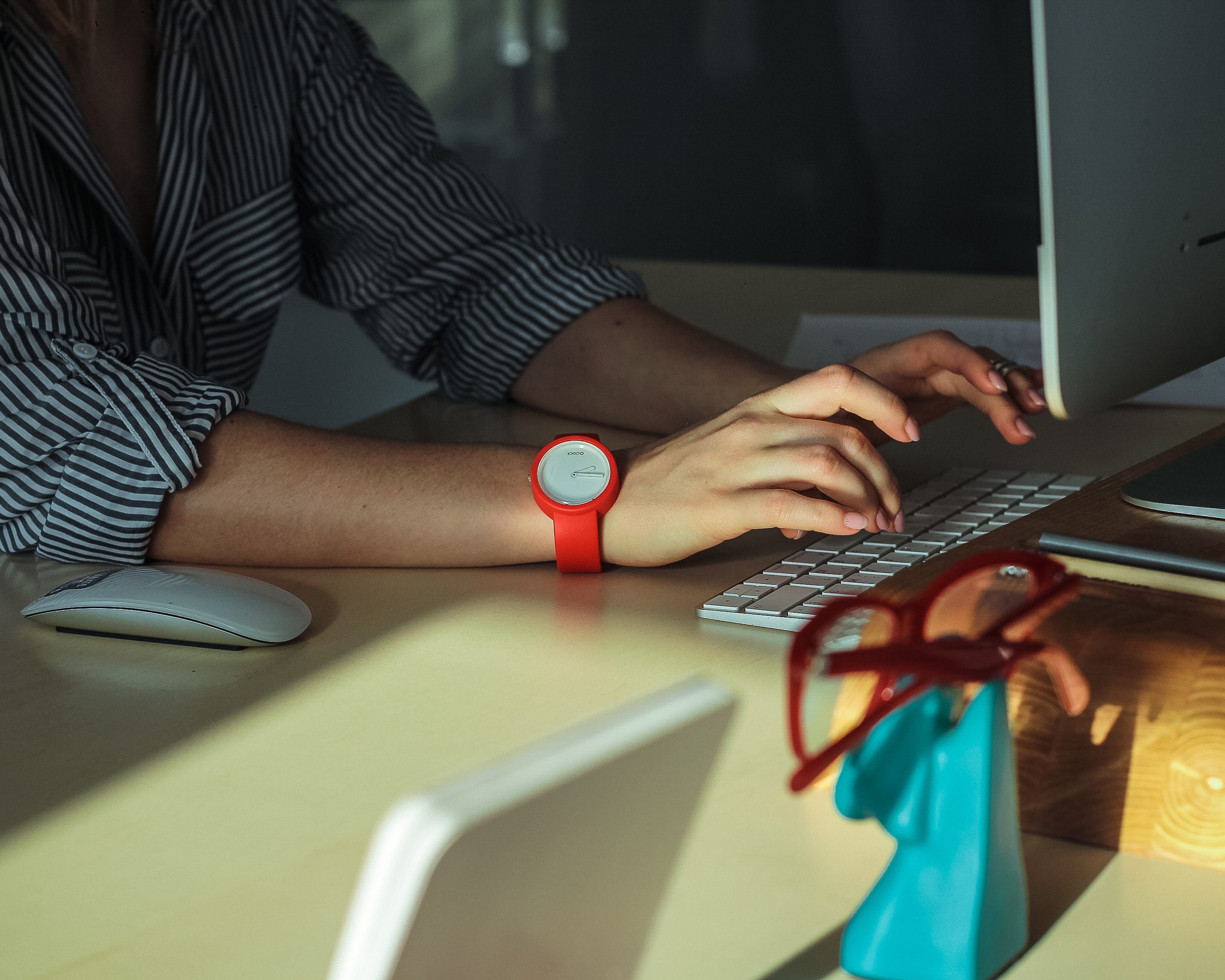 Idea #16: Learn up-and-coming technologies that will make you stand out
By focusing on exciting new technologies, you'll get the best rate of return for your time invested. These skills include artificial intelligence, machine learning, blockchain, and cloud computing, just to name a few. Since not a ton of people are skilled in these areas, it opens up a door for you to learn skills that are in high-demand, but low supply.
In The Serverless Framework with Node.js & AWS by Loren Stewart, you'll learn about serverless cloud computing (including how to build REST APIs, web scrapers, and S3 listeners). Serverless frameworks are gaining a lot of popularity today because they allow companies to use services as needed without committing to packages with more than they might use. Since it's an an affordable and scalable way to build software, it's in demand with employers and will make you stand out.
Head back to the table of contents »
Idea #17: Learn cutting-edge tactics to use in your job hunt
In the Advanced Beginner Challenge by Dain Miller, you'll not only have an awesome website and social media presence to leverage in your job search, but you'll also learn cutting edge tactics to use in interviews.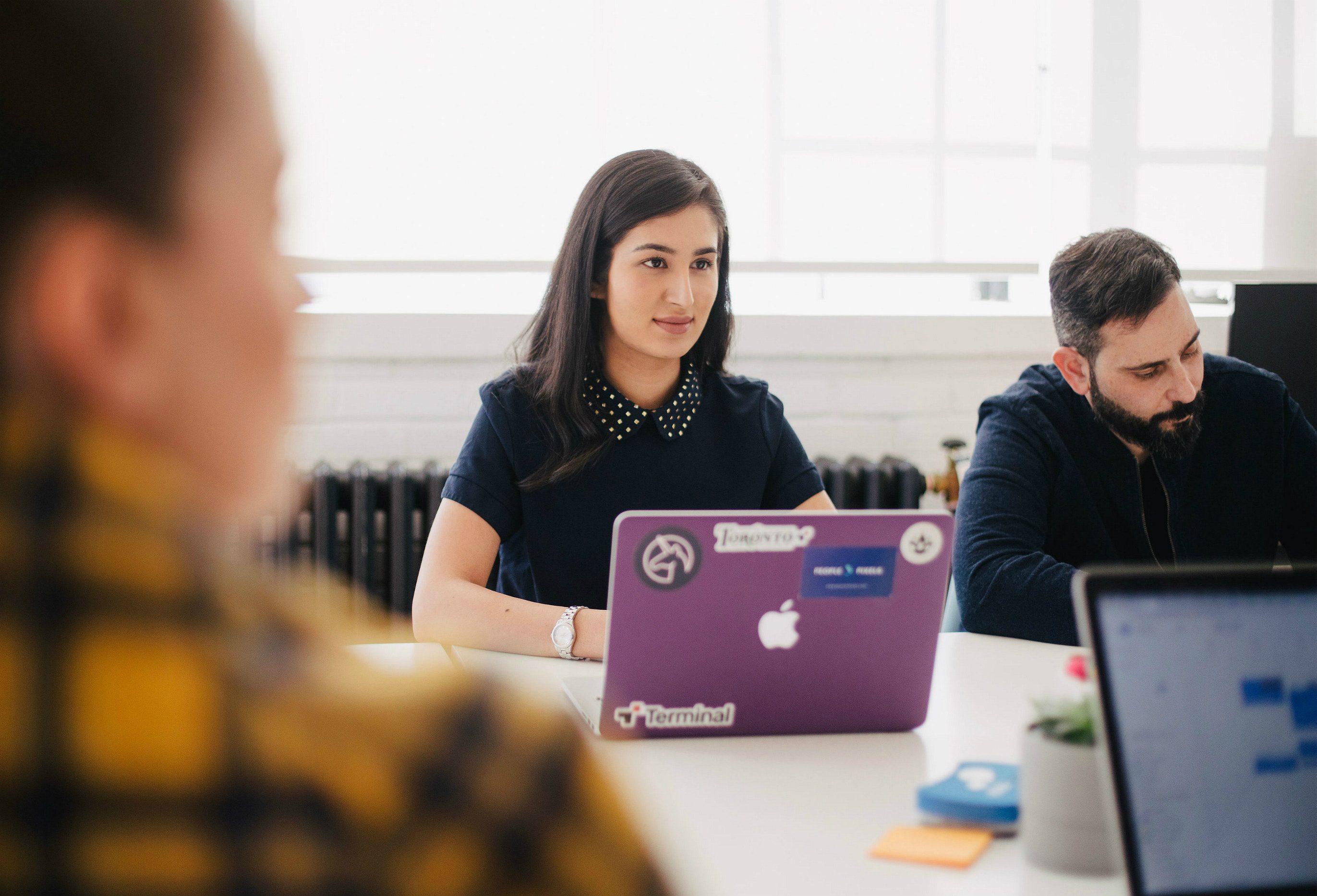 "I have hired developers, and the one thing we always looked at is experience. I actually value self-achieved experience on-par with on-job experience," says Shai Almog. "It shows initiative and that's very important to any employer."
Shai has two pieces of advice to offer for self-taught job seekers:
"I suggest writing a concise, well-defined resume. Start with a short opening statement that's specific to the employer you are targeting.
"Try and skip HR. When you're targeting a big company, try to find a friend that's already in the company so that person can walk you through the process with HR, making sure HR doesn't block you on a technicality. Most large companies provide bonuses for developers who bring in their friends, so if you have a friend that was hired by a big company he (or his superiors) might have a strong financial motivation to get you through HR." (Tip: you can also use a connection like friend-of-a-friend or alumni from the same school—look on LinkedIn!)
Idea #18: Make more money
Tech is a highly lucrative field, no matter what angle you're approaching it from. Earlier, you heard about how Hahna Kane Latonick paid off debt and Erin Flynn created a life she loves with tech freelancing. And they're certainly not the only ones.
"To say freelancing has changed my life is an understatement," adds Kyle Prinsloo. "I'm not only earning significantly more than my full-time job, but I also have way more freedom in how and when I work. It's also incredibly fulfilling to hear about the success of my students who are earning great side incomes and some are freelancing full-time."
Of course, there's nothing saying that you have to freelance! If you're all about the career life, let's talk numbers real quick. Tech is a great industry to be in if you're looking to bring in the $$. Here are the US national average salaries for popular tech careers:
And you guessed it—this bundle is jam-packed with courses that are specially designed to give you these lucrative skills.
Head back to the table of contents »
Idea #19: Actually land your dream job this year!
Armed with your new skills, business chops, and confidence, 2019 can be the year you get that tech job for real. It's time to take that leap! I'll be cheering you on the whole way.
Not sure where to start? Check out our Recommended Learning Guide — designed specifically for the brand-new 2019 Ultimate Tech Career Toolbox.
With all these ideas for how you can use this bundle to level up your life (and trust me, you'll think of more as you take the courses!)—there's just one question left.
What are you waiting for?
By investing in this bundle, you're quite literally investing in your future self. It's only available to purchase for 5 days, but you get lifetime access to the courses.
No matter what your personal timeline is, these courses will help you achieve your goals!
Learn more about the brand-new Ultimate Tech Career Toolbox toolbox here and take advantage of this once-in-a-lifetime opportunity.