Coding bootcamps didn't exist several years ago. Now, in 2016, they're a multi-million dollar industry.
What makes coding bootcamps unique is that they generally come at a higher price tag. They are also more intensive than self-guided learning sites like Codecademy or Massive Open Online Courses (MOOCs) like edX.
Aside from in-person bootcamps, there are now online coding bootcamps which bring that intense classroom environment online.
I've received numerous questions from readers asking about online bootcamps and what my thoughts are on them.
But… I never finished an online coding bootcamp myself.
So, I made it my mission to research some of the most popular bootcamps on the market, talk with some "graduates", and see what they thought of them.
Table of Contents
Because this piece is a massive beast (of helpful information), I created a little table of contents so you can easily move around. Simply click one of the bootcamps to jump ahead.

Disclosure: I'm a proud affiliate for some of the resources mentioned in this article. If you buy a product through my links on this page, I may get a small commission for referring you. Thanks!
But First: Why an Online Bootcamp?
More specifically: Who should consider attending an online bootcamp?
Bootcamp cheat sheet
Short on time? See the differences between all the online coding in one place.
Co-Founder of Course Report Liz Eggleston shines some light on this topic:
"Online bootcamps aren't MOOCs; they're structured, mentor-guided learning platforms that attempt to mirror the experience of in-class education. This means that you should expect to commit a good chunk of time to your class (between 5-20 hours per week), but does not mean that experience is necessary to succeed. Almost all online programs accept beginners and offer several course options catered to your experience level (ie. Intro to HTML/CSS, Front-End, or Full-Stack).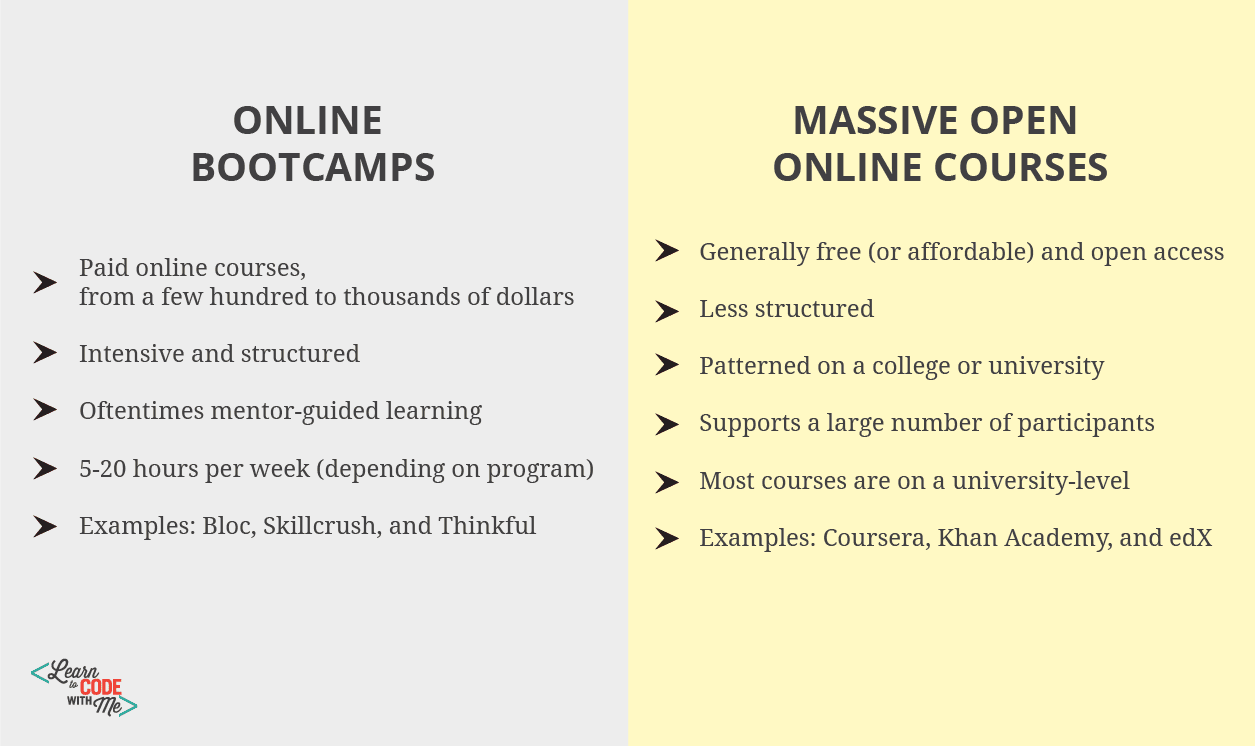 If you have a unique background or are a bit more experienced, be sure to ask the school's admissions team if there is enough advanced content for you to benefit from the course.
While online bootcamps can be a great fit for any level of experience, students who have pinpointed their goals and motivations for learning to code may be more successful.
Why do you want to do an online coding bootcamp? If your goal is to change careers or get a technical job, then be sure you can commit 20 to 40 hours to the curriculum and outside work. If you're taking the course to build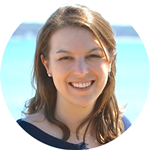 your own app or company, be sure your mentor is able to adapt the course to your needs. For example, you may need to learn a bit of Node.JS even though the curriculum is front-end focused. Having a clear goal in mind will help you mentally commit to the course."
– Liz Eggleston, Co-Founder of Course Report @coursereport
What Should You Think About Before Signing Up?
Again, back to Liz:
"Before you sign up:
Ask to review the bootcamp's curriculum or even ask for a free trial (Skillcrush gives a free 10-day intro course, Bloc is open with their curriculum, etc)
Know how much time you can devote to learning. Does the course cost make sense for your time commitment?
How long will you have access to the course materials: do you have to finish in 3 months? Can you put your course on hold or extend it?
How many mentor sessions are guaranteed each week? Will you have access to your mentor outside of those designated sessions?
Is it important that you can choose your mentor?
How much access do you want to have with other students in the community?"
Basically: know your personal goals, preferences, and how the given bootcamp will be able to meet them.
An In-depth Look at 10 Online Coding Bootcamps
Online Coding Bootcamp #1: Bloc
Price: Varies (see below)
Duration: Varies (see below)

Description: Bloc is the world's largest online bootcamp. You can learn at your own pace, develop apps with real-world use cases and communicate with a mentor on a weekly basis. Aside from specialized courses Bloc also offer two tracks: software engineering and full stack web development. Tracks cost significantly more than courses and involve a greater time commitment.
Tracks:
Software Engineering ($24,000, 48-144 weeks in duration)
Full Stack Web Developer ($9,500, 24-72 weeks in duration)
Specialized courses:
Rails Web Development
Frontend Web Development
UX/UI Design
Android Development
iOS Development
Price: $4,999
Duration: 12-36 weeks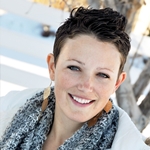 Bloc Previous Student Insight: Lauralee Flores
Website: lauraleeflores.com
Program Completed: Full Stack Development
Reasons for choosing Bloc:
"I was familiar with other bootcamps and had always wanted to attend them but they either required that I be physically present at their location or the curriculum wasn't challenging enough – I wanted something remote but still challenging.
I also chose Bloc because I got to work with a Bloc mentor one-on-one. After starting the program I was surprised at how much time I got with the mentor each week. It was a very pleasant surprise!
The reason that ultimately led me to choose Bloc was that I got to work one-on-one with a mentor on a capstone project of my choosing. I had been working on majorfinder.com for a while and together we created a personality test. I have since expanded it and am about release it on majorfinder.com/personality."
Who do you think the program would be good for?
"I feel like the program is good for anyone who is willing to work. It starts out easy and gradually gets harder. There's a mentor there with you every step of the way so if you ever need help there's someone there to help you. And if you're a more advanced programmer you can fly through the easier stuff and get into more advanced rails projects. Regardless of where you're at when you begin, Bloc will challenge you and allow you grow and improve."
Head back to the table of contents »
Online Coding Bootcamp #2: CareerFoundry
Price: $1,899
Duration: 3 to 6 months

Description: By the time you complete a program at CareerFoundry, you will have completed two web apps, a portfolio, and CV. You also will have had at least 12 sessions with a mentor to help guide your education, who is available to help whenever you need it.
Available Courses:
Web Developer
UX Designer
UI Designer
iOS Developer (coming soon)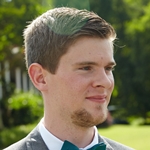 CareerFoundry Previous Student Insight: Samuel Boguslawski
Website: samuelboguslawski.com
Program completed: Full Stack Web Development
Reasons for choosing CareerFoundry:
"I started teaching myself web programming a while ago and tried many things like Codecademy, Treehouse, Code School, Udemy and The Odin Project. With the first four websites my main problem was the missing complete curriculum. I was looking for something where I could learn everything I need to know in a right order without having to learn through many different tutorials here and there. I wanted to be guided through a proper learning plan…
That's why I found The Odin Project – which is an awesome website! The only problem with that one was, that when you get stuck you don't have someone to ask. You also really have to motivate yourself to stay on track and keep the learning up.
That's why I started looking for paid solutions. Because I knew if I pay for something I am gonna force myself to really put time and effort into it.
I looked at many different courses like Bloc.io or Viking Code School…even online universities. But in the end my main reason to choose CareerFoundry was the price. None of the other courses were nearly as affordable."
Who do you think the program would be good for?
"The program at CareerFoundry is perfect for people who want to get a general idea of web development and a deeper insight into back-end programming with Ruby on Rails. It is not for people who want to learn mainly about front-end, JavaScript, etc. because the JavaScript part of the curriculum is very short (at the moment) – but they are extending their curriculum all the time."
Head back to the table of contents »
Online Coding Bootcamp #3: Designlab
Price: Varies (see below)
Duration: Varies (see below)

Description: Designlab is unlike the others on the list. This bootcamp focuses on design more than coding. Aside from individual courses, they also have a more in-depth program, UX Academy, that is intended to prepare you for a career in UX design. It is more detailed than regular courses and comes with a job preparation component.
Available program: UX Academy ($2,799 up front OR $2,999 paid in 3 or 6 monthly installments, 12-44 weeks in duration)
Single classes:
Design 101
Typography (coming soon)
Branding
UX Research & Strategy
Interaction Design
Prototyping & Testing (coming soon)
Price: $299
Duration: 4-6 weeks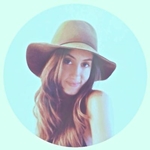 Designlab Previous Student Insight: Alexa Denner
Twitter: @AlexajaneDen
Program completed: Design 101
Reasons for choosing Designlab:
"I chose to go with Designlab because I had heard of another Designlab student who went from a completely nonexistent graphic designer to a proficient one in 6 weeks and without learning photoshop! Inspired, I signed up and learned everything using the platform Sketch to design. I know how to use Photoshop, but I found Sketch was a more comprehensive platform and enabled me to keep up with the coursework by being simpler to use. The mentor I had was an insanely talented CTO, head graphic designer, and founder of his company. I was so lucky to find Designlab, and I can't believe the experience I had. I would recommend it to everyone."
Who do you think the program would be good for?
"Now that I have completed Designlab I believe I have enough experience and skill (plus a portfolio) to apply for the Graphic Designer positions I had previously aspired to fill. I'm currently freelancing as a graphic designer and able to practice and perfect the skills Designlab had already begun to foster for me. This course is essential for any artist who wants to get the tools to learn how to innovate themselves in the digital world. The skills I have acquired through my Designlab course made me more marketable and far happier in my new work life."
Head back to the table of contents »
Online Coding Bootcamp #4: Firehose Project
Price: $4,000 upfront or five monthly payments of $900
Duration: 15 weeks

Description: Firehose Project offers a free two-week precourse to learn basic HTML, CSS, and core Ruby concepts. You can then move on to the full course after that period.
Available Program: Full-stack Web developer (Firehouse Core)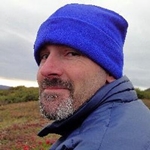 Firehose Project Previous Student Insight: Brant Wellman
Website: co-de-pendency.com
Twitter: @brantwellman
Reasons for choosing Firehose Project:
"The two biggest reasons I went with the Firehose Project over other online coding bootcamps were 1) the group project that you end up being a part of during the curriculum and 2) the fact that they teach you algorithms in addition to how to build web applications. No other online bootcamp that I researched offered either of these things in their curriculum and I felt like they were both going to help me become a better coder and stand out from the pack in interviews for Jr Web Development positions."
Who do you think the program would be good for?
"When I went through the program, it was advertised as something that you could do in 10-15 hours / week for the length of the program. However, if you have more time to put into it, you will get more out of it. I spent an average of at least 30 hours per week working on the program, and I still feel like if I had put more time into it, my Mentor would have easily filled that time with more things to learn. If you have a basic understanding of HTML and CSS already as well, you will get more out of the program as you won't be slowed down by needing to understand these languages. Ideally, you are someone that already has some basic understanding of HTML and CSS and you have as much time available to throw at the program as you possibly can."
Head back to the table of contents »
Online Coding Bootcamp #5: Hack Reactor Remote
Price: $17,780
Duration: 12 weeks

Description: Hack Reactor Remote is an intense online program condensed into a 12-week immersive period. They teach one main thing: JavaScript. You'll learn from instructors face-to-face over video conference, get partnered with another student, and gain access to a help desk that's ready to answer your questions over video chat.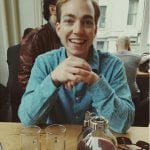 Hack Reactor Remote Previous Student Insight: Bryan Bierce
Reasons for choosing Hack Reactor Remote:
"I chose Hack Reactor because for two reasons curriculum and culture. In my research I could find no other program whose curriculum appeared as thorough and rigorous as Hack Reactors that had the short 3 month format. In fact I found six month programs that didn't seem to cover the breadth of concepts that Hack Reactor did.
In reaching out and talking to people that had been through the program it became clear that the ambitious curriculum and limited time frame created a very particular culture. A culture of people who are driven, hungry for knowledge and really enjoy what they are doing. I knew that was the kind of program I wanted to be a part of and where I would grow the most."
Who do you think the program would be good for?
"Not everybody. This is not a program in which you participate casually. You won't be taking a Friday off or a weekend away while you do it. It expects and requires you to immerse yourself fully in your growth for the entirety of the three months. When I started I told my friends and my family that I love them and I'd see them in three months. I don't think I would have been as successful doing it any other way.
So if you are looking for something to do while you work full or part time, this isn't it. If you are looking for something that you can complete with the hours that you would normally spend at work, this isn't it. But if you are passionate about growing into a software engineer and want to immerse yourself for the most intense and rewarding experience of your life, this is it.
If you are ready to make the leap and be a software engineer Hack Reactor Remote will help you get there like no other program."
Head back to the table of contents »
Online Coding Bootcamp #6: Launch School
Price: $199/month
Duration: Self-paced (but most students finish in 6-12 months)

Description: The Launch School online program teaches technologies and programming languages that don't change. The idea is that when you master the fundamentals of programming first, you can easily learn any programming language in the future. Launch School is for serious learners only; those that want to make a complete career transition. Learn more about Launch School in this LTCWM podcast interview where I chat with the founder, Chris Lee.
Available program: The Slow Path to Proficiency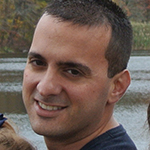 Launch School Previous Student Insight: Perry Carbone
Website: perrycarbone.github.io
Reasons for choosing Launch School:
"I chose Launch School for its pristine reputation, it's cost to value ratio, the thoroughness it provides in the material it teaches, and its focus on fundamentals and first principles. There is simply no other bootcamp out there that provides all of these things in spades like Launch School does. Another big factor was that it was online and self-paced. As a career changer, part time musician and husband and father of three, I needed the flexibility to accomplish the transition on my own terms while juggling the other priorities in my life. Launch School provides the perfect balance – its flexible while being fully supported. And their mentoring program (which I participated in) guarantees job placement if you are willing to work really hard and not give up."
Who do you think the program would be good for?
"This program is perfect for serious beginners who are not just looking for any job, but top level engineering jobs in the industry. If you are willing to work very hard, put the time in and be fully committed to the process, Launch School will guide you all the way to the finish line."
Head back to the table of contents »
Online Coding Bootcamp #7: Flatiron School's Online Web Developer Program
Price: $1500/month (financing available)
Duration: Self-paced (but most students finish in 4-9 months)

Description: Flatiron School's Online Web Developer Program (Learn Verified) offers an online curriculum for becoming a Full Stack Web Developer. During the course of the program you will complete over 700 lessons, have access to study groups, and receive career training. The program instructs Ruby on Rails.
Available program: Full Stack Web Development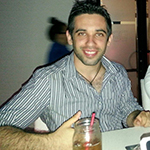 Learn Previous Student Insight: Ziv Zamechek
Website: ziveloper.com
Reasons for choosing Learn.co:
"I chose Learn Verified because it is part-time program that can run around my schedule, great networking, and guarantee job. They have many TA's that respond very quickly, and Avi is a great teacher really take his time to help when needed. Tried out the pre-course and really enjoyed learning and becoming part of a friendly community."
Who do you think the program would be good for?
"Learn Verified is a great bootcamp for anybody who is seeking a career as developer and for those who want to learn programming at their own convenient time especially for those who have jobs they want to keep."
Head back to the table of contents »
Online Coding Bootcamp #8: Skillcrush
Price: Depends on course (read more below)
Duration: 3-4 or 11 weeks

Description: Catered to people who want to switch careers into the digital world. They don't just have courses; they have career blueprints. And single classes for those who want to learn one specific topic.
Career Blueprints:
Web Designer
Web Developer
Front End Developer
Mobile Web Designer
Freelance WordPress Developer
Ruby on Rails Developer
Price: 3 monthly payments of $149 or a full payment of $399
Duration: 11 weeks
Single Classes:
UX & Web Design
HTML & CSS
JavaScript & jQuery
Introduction to WordPress
Ruby, Git & The Command Line
Price: $175
Duration: 3 to 4 weeks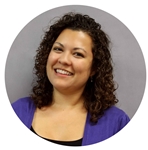 Skillcrush Previous Student Insight: Debbie Labedz
Website: bibliofille.com
Twitter: @bibliofilleblog
Programs completed:
Skillcrush 101: HTML & CSS (3 week course)
Freelance WordPress Developer course (3 month course)
Beginning Skillcrush 102: JavaScript & JQuery (3 week course)
Reasons for choosing Skillcrush:
"They know their niche and they execute well within it: 25-35 year old women looking to change careers to something tech-related. That was me in a nutshell. Their content was broken down into easily digestible chunks, often following a tight sequence of short video, chunk of content, an exercise, and a review. It was clear that they had invested in the pedagogical aspect of learning to code rather than just throwing a bunch of terms and concepts at you, but it still had a fresh tone that didn't feel stuffy or academic.
The lessons often included cheat sheets, worksheets, exercises, and little quizzes to make the experience more interactive and make sure the concepts really stuck. All of their classes offer access to a Mightybell chat group where you could ask questions, connect with other classmates, offer and get support. That was a big selling point for me. I knew I wouldn't feel alone in this program. I also loved that they offer lifetime access to the courses you take. I still reference lessons from the class I took over a year ago when I'm developing sites now."
Who do you think the program would be good for?
"I think their individual courses are best suited for beginners, perhaps beginner-intermediate developers. They offer career-focused tracks for tech roles such as web designer, web developer, and freelance WordPress developer where the tech content is nicely mixed with job searching/freelancing strategies. Their programs are perfect for those who are early on in their journey toward a career change."
* Full Disclosure: I sometimes write for Skillcrush.
Head back to the table of contents »
Online Coding Bootcamp #9: Thinkful
Price: Varies (see below)
Duration: Varies (see below)

Description: Thinkful is more established than the others (since 2012). They have a stronger emphasis on one-on-one mentorship and also will review your resume after each course is completed. With Thinkful, you only pay for the months you need. Thinkful has a full-stack bootcamp as well as individual courses in particular areas.
Available Program: Part-time Bootcamp ($1,400/month, from 6 months)
Individual courses:
Frontend Web development
Programming in Python
Web Development in Rails
Frontend in AngularJS
Backend in Node.js
Modern Web Design
User Experience Design
Data Science in Python
iOS Programming in Swift
Android Development
Price: $300-500/month
Duration: 3 months or more, depending on hours spent studying each week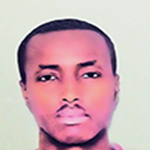 Thinkful Previous Student Insight: Zak Cagaros
Website: expresstuts.com
Program completed: Frontend Web Development
Reasons for choosing Thinkful:
"The main reasons behind my decision to go with Thinkful was its flexibility in doing a course at my own pace without having to make other sacrifices. I run my own training company, so this was ideal for me as it enabled me to learn part-time whilst continuing what I was doing. The other main factor that helped me decide was the number of projects that you get to work on and working with an experienced mentor. The projects are closely aligned with what is expected in a real world situation, and this, in my opinion, is the best way to learn to code."
Who do you think the program would be good for?
"I think the program would be ideal for any developers that want to learn front end skills, and in particular beginners that would like to have a good foundation that they can build on further. Also, I think this course would serve as a nice prerequisite before taking a full immersive hands-on bootcamp course.
Since starting the course, Thinkful have increased the cost of all of their courses to $500, and now that I have gone through the entire course I believe that this is overpriced, given that they do not actually give you any resources. However, if the main priority is to get the time of an experienced mentor to help you to complete your projects then I think it's definitely worthwhile, but in terms of the course curriculum and the learning resources, you can easily get [those] for free elsewhere."
Head back to the table of contents »
Online Coding Bootcamp #10: Viking Code School
Price: No tuition, but all participants pay a $2,000 deposit and 18% of first year's salary*
Duration: 16 weeks

Description: Viking Code School gives you a real-world experience by grouping students into teams, developing real-world projects. A big difference from the rest of this group is that they offer tuition deferment until after you get your first development job.
Available Program: Full-Stack Developer program
* Must qualify for this option. And if unable to find job within 6 months, Viking Code School will reimburse you.

Viking Code School Previous Student Insight: Michael Alexander
Twitter: @m_w_alexander
Reasons for choosing Viking Code School:
"I had fallen in love with Ruby and web development while pursuing it as a hobby, and this interest of mine had suddenly blossomed into a serious career goal. I was a huge fan of the Viking founder's previous free offering, the Odin Project, and I meshed very strongly with that style of teaching and presentation — my hopes were for more of the same, but going deeper and with a whole lot more one-on-one feedback and practice building things as a team with other people. I wanted a way to get as fully immersive a program as I possibly could without going into $18k debt up-front on top of making an exit from my job, and the remote aspect also appealed to me."
Who do you think the program would be good for?
"Now that I've finished, I have a lot of ideas about who this course is good for. I think it's for people who really want a deep, complete full-stack boot camp experience, who aren't looking to just learn a little code on the side, but for some reason don't see in-person boot camps as an option. That reason could be geography (maybe you're in Montana, like one Viking student I've worked with extensively), because of money (the deferred tuition might really help you), or because in-person lectures just aren't your favorite learning style— Viking has you doing a WHOLE lot of reading in between the demos and discussions, and is more heavy on text than many online programs I've seen.
If you want to work remotely, but you want to be pushed HARD, Viking is a very strong option."
* Full Disclosure: After completing the course, Michael now works for Viking Code School.
Head back to the table of contents »
A special thanks to all the participants who made this guide possible!
Bootcamp cheat sheet
Short on time? See the differences between all the online coding in one place.
Additional Resources on Online Coding Bootcamps:
YouTube Video with Course Report: Hosted by Liz from Course Report, this video has representatives and founders from different online coding bootcamps providing further insight on their experiences.
Firehose Project's Definitive Guide: Broken down into nine chapters, this guide helps career-switchers, entrepreneurs, etc. figure out which bootcamp they should choose.
Bloc.io's Programming Bootcamp Comparison: This interactive mind-map compares various bootcamp and course options—online and offline—based on their intensity and other factors.
Online Bootcamps Offer Flexible, Affordable Learning at Your Convenience
In the end, coding bootcamps are starting to act as a supplement to college education. Even Ivy League graduates sign up for them. The industry is only growing, online and offline.
With all the options available—ranging in price, duration, and intensity—there's something for everyone. However, it's important to do your research and consider exactly what you want to get out of the bootcamp before signing up.
Each of these bootcamps offer different things, for different people. So reflect on what is important to your future, and how you learn best before making a final decision.
Have a friend who is thinking about doing a coding bootcamp, too? Click here to email this article to them.
Note: there are affiliate links in this post.