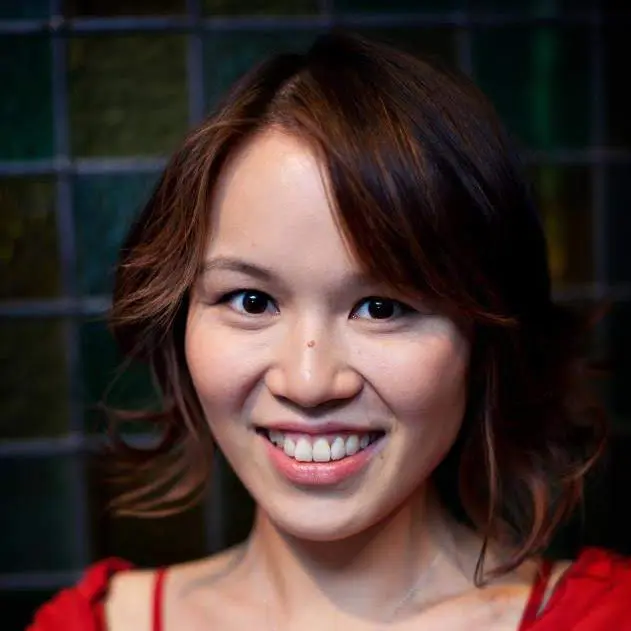 Today's women often feel like they're being pulled in different directions, juggling decisions about careers, life, and family. Is it really possible to have it all at once—starting a family, pursuing a dream career, and managing all the other logistics of a busy life?
As she was working an unfulfilling administrative job and becoming a first-time parent, Phoebe Voong-Fadel was pondering the same question. She enjoyed doing tech projects, but thought she needed a CS degree to change careers. Then, maternity leave gave Phoebe a perfect time to really rethink her career, research her options, and take the plunge. She quit her job and started learning to code as a stay-at-home mom after the birth of her second child.
Of course, as any stay-at-home parent knows, having two children under 2 years old at home is a job in itself! But Phoebe's efforts paid off, and she's now back to working full-time as a front-end developer.
In today's episode, Phoebe talks about how she structured her days and found time to code as a stay-at-home mom, when she felt ready to start freelancing, tips for job hunting as a self-taught developer, advice for parents who want to learn to code, and more!
Key Takeaways:
Being a stay-at-home parent can be a great chance to plan a career change. Use those 15-minute naptimes and early bedtimes to think, research, and train for the job you want when you reenter the workforce.
Go at your own pace and find resources that suit your learning style (for Phoebe, freeCodeCamp was a favorite). Take your time and don't compare your journey to others.
When you're moving to a new industry, take stock of your potential transferable skills from your background! Communication, writing, project management, etc. Highlight these in interviews along with the technical skills you've learned.
Speaking of interviews, look up common interview questions and do mock interviews with a friend, family member, or mentor. Also do your research on each company you interview for.
Beyond just using learn-to-code resources, consider seeking out a mentor who can give you more guidance about working in tech. Phoebe is a volunteer mentor at The Collab Lab!
Links and mentions from this episode:
Disclosure: I'm a proud affiliate for some of the resources mentioned in this article. If you buy a product through my links on this page, I may get a small commission for referring you. Thanks!
Where to listen to the podcast
You can listen to the Learn to Code With Me podcast on the following platforms:
If you have a few extra minutes, please rate and review the show on Apple. Ratings and reviews are extremely helpful when it comes to the ranking of the show. I would really, really appreciate it!
Special thanks to our Season 8 sponsor

Linode is a cloud hosting provider built both by and for developers. They make it super easy and affordable to host your app, website, or service on the cloud, with packages starting from just $5 a month. Choose Linode for your next project and get $100 in credit by going to linode.com/learntocode.