The best way to reach me is via email. Looking for press? Go to the bottom.
If you are learning to code and just want to say "hi", awesome! (laurence@learntocodewith.me)
If you're interested in writing an article for the site, look to the article submissions page first, and then email me (laurence@learntocodewith.me) your ideas.
If you'd like to advertise or sponsor content on the site OR podcast, email me at laurence@learntocodewith.me with (1) what you'd like to tell my audience about and (2) how you think your product/program could benefit them.
If you'd like to hire me for a web or writing-related project, check out my LinkedIn and all the places I have written and been featured on here.
Special note to PR companies, in-house marketing employees, founders — ANYONE looking for press or a mention…
If I do not respond to your email within 5-10 business days, I am not interested. Please do not follow-up repeatedly.
If your product/service/client/coding bootcamp/website does not relate to career development, online education, or technology in some way – it is most likely not a good fit.
Please be a human. (I don't like traditional press releases and I roll my eyes into another dimension whenever I see one.)
Great relationships are never built on deception. Please don't mislead me into a pitch. 
Thanks!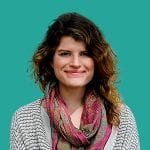 Laurence Bradford
Creator of Learn to Code With Me, Forbes Contributor, EdTech Consultant
laurence@learntocodewith.me
@learncodewithme
LinkedIn