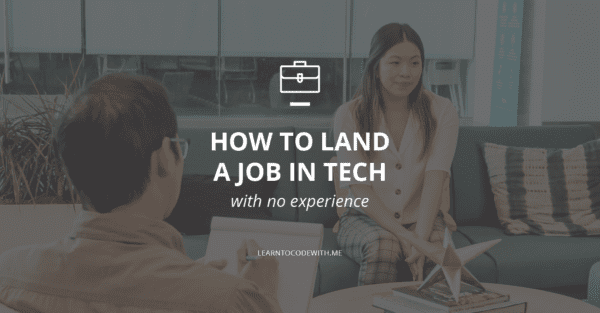 How to Get Into Tech with No Experience: 16 Tips for Changing Careers
The tech industry is full of exciting and lucrative career opportunities, but if you've never worked in IT and you have no relevant experience, breaking into tech might feel like a pipe dream.
I'm here to tell you that it doesn't have to be. Plenty of people have broken into tech despite having no experience and, if you're willing to do the work, I'm sure you can too. 💪
In this post, I'm going to explain how to get into tech and land your first tech job with no experience.
… Continue reading How to Get Into Tech with No Experience: 16 Tips for Changing Careers
Copy and paste this URL into your WordPress site to embed
Copy and paste this code into your site to embed