It's no secret that the CV-19 pandemic is affecting everything right now.
This isn't life as we knew it anymore.
More than 16 million Americans lost their jobs in the past three weeks. This number keeps changing as the shutdown continues.
When this is over, some things might be changed permanently. As we'll talk about below, some industries are faltering while others are flourishing, and this might have an impact on future company successes and innovation. There is a lot to learn from this experience as individuals, companies, communities, states, countries, and humanity as a whole.
But where does this situation leave the tech job seeker now? What do you do if you're job hunting in a pandemic?
Maybe it's your first time looking for tech jobs, and the current crisis seems to be throwing a wrench into your plans.
Or maybe you're one of the people caught in the wave of layoffs, and are looking for your next opportunity.
Or perhaps with life taking a pause, it's just given you some time to think about your long-term plans and future career goals, and you want to know what might be out there for you.
No matter why you're looking, I'm here to help.
In this article, we'll be looking at which industries are struggling right now, which ones are actually thriving in these strange times, and how to use your time in lockdown to set yourself up for job-hunting success.
Let's dive in.
Note: this information was collected at the time of writing in early April 2020. It is subject to change as the situation evolves. It's important to stay on top of current business news and using that to inform job hunt decisions.
Table of Contents
---
Let's Be Real: The Economy is Crazy Right Now
It seems like every time you turn on the news during the current crisis, there's more news about both the medical situation (which isn't in my wheelhouse to comment on) and the economy. Companies are doing furloughs and hiring freezes. Some are shutting down altogether. The stock market is on a rollercoaster.
However, in spite of all this uncertainty, startups are still getting funding. Others are going through with launching or getting acquired—even during the pandemic. Look at recent Strictly VC newsletters and you'll still find new fundings and acquisitions every day.
It may feel like all things are shut down, but that is actually not the case.
And as pessimistic as many headlines are about layoffs and closures, there are companies hiring right now. There are companies seeing a boost in sales or new customers because they're filling needs that are increasing during this crisis.
As the job market is changing given the current climate, it is possible to find work…but job hunting is far from business as usual. Some industries are better to work in than others right now.
Head back to the table of contents »
---
11 Industries Struggling in the Pandemic
Let's deliver the bad news first. Lots of individual companies and industries as a whole and individual companies are not doing so hot right now. This isn't a happy subject, but it's important info to think about when it comes to your job hunt.
Here are 11 industries and companies that are seeing some major setbacks right now.
1. Travel/hospitality
It makes sense with the #StayHome movement that the tourism industry is in rough shape right now:
Airbnb predicts that its revenue will fall by 54% or more in 2020.
Hotel chain Oyo reported a 50%-60% drop in revenue and is furloughing thousands of employees.
Cruise and airline stocks have plummeted, and it's uncertain which will bounce back and which could face bankruptcy.
2. Events/concerts
Any industry that relies on a lot of people being in close proximity to one another will face struggles in the era of social distancing: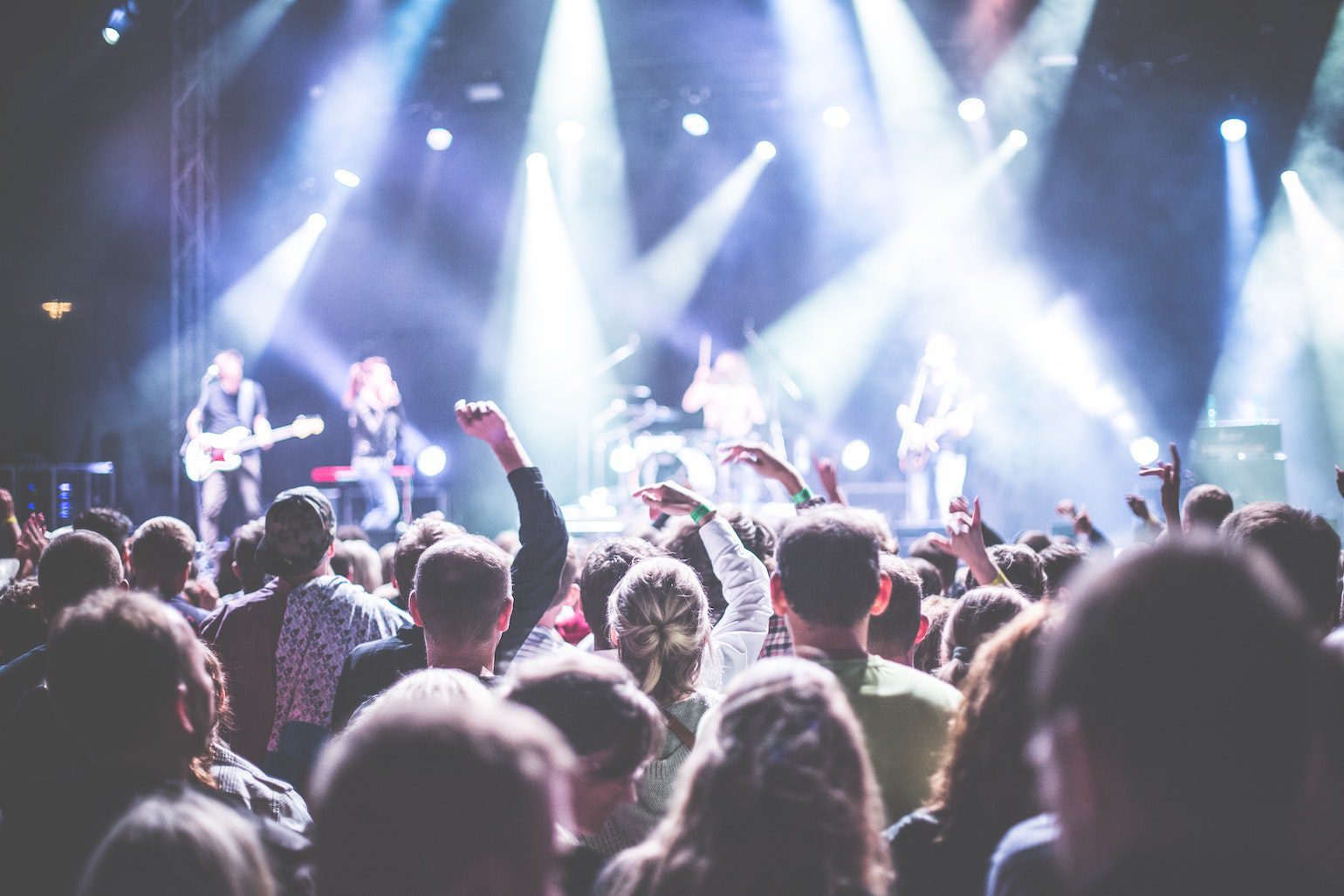 3. Ride/car sharing
People are barely getting in their own cars these days, let alone strangers' (and where is there to go!?):
4. Non-essential manufacturing
Because a lot of item manufacturing happens in factories in close quarters, production is being suspended for most non-essential goods:
5. Retail
Along with manufacturing grinding to a halt, so is shopping:
Macy's, Gap, and Kohl's have announced that they will furlough most store employees
Some retail stores (Gap included) have also announced that they will reduce headcount in corporate functions
Both Everlane and Rent the Runway have permanently laid off staff
6. Food/restaurants (in-person)
Many restaurants are doing their best to adapt and switching to contactless takeout and delivery services. Despite this, there is an undeniable impact as revenue drops but overhead costs like rent are still due.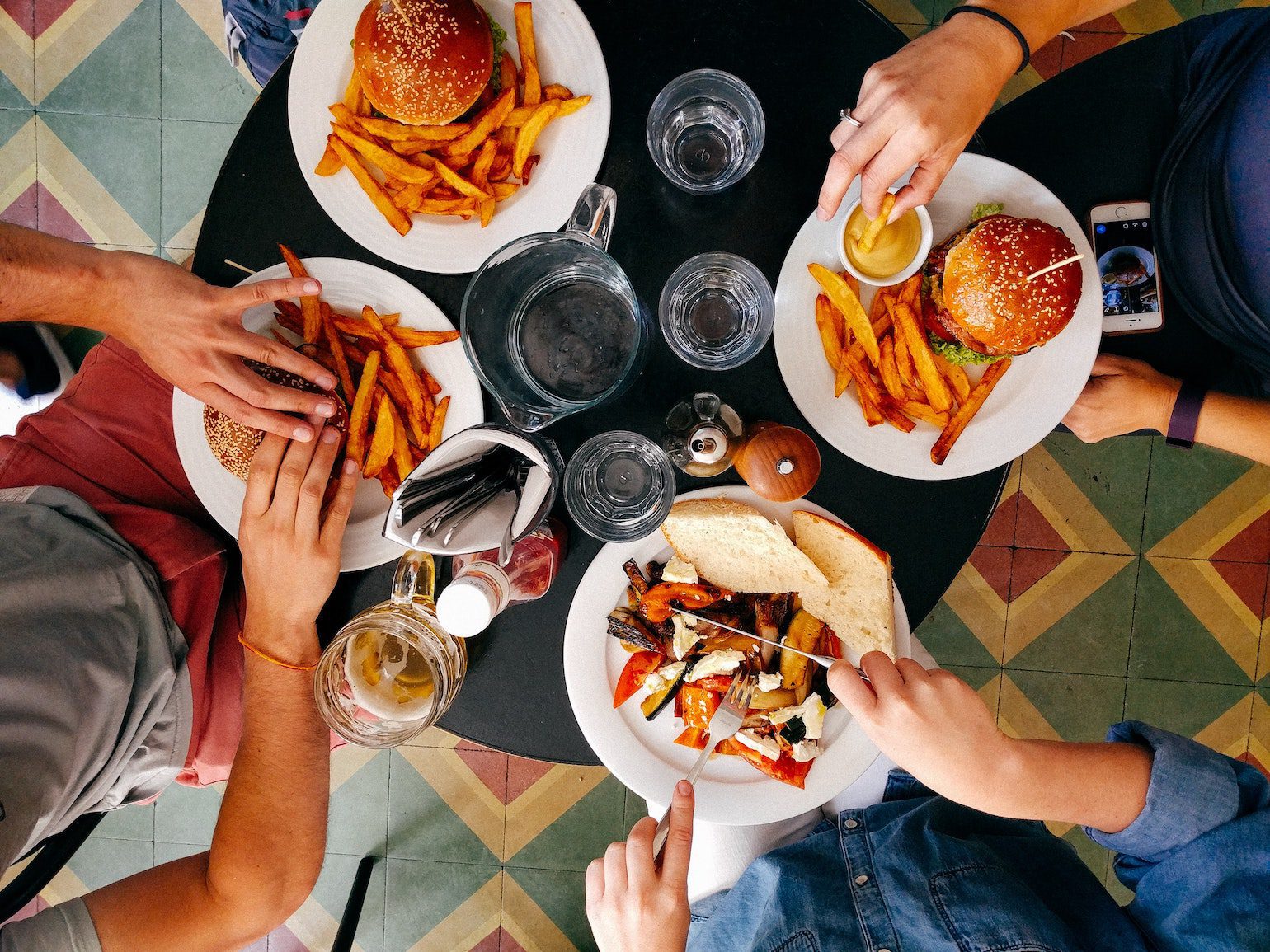 7. Real estate
At least for now, there's no such thing as a socially distant open house, and few people want to arrange a move right now.
8. Advertising/digital media firms
As demand for various products and services drops, businesses have less to spend on advertising and less options for fulfilling orders:
9. (Some) media/news organizations
Some news networks are full of pandemic content and experiencing higher readership and viewership. Others are struggling—especially due to the reduction in ad revenue as mentioned above.
10. In-person gym/fitness
Gyms are also places where people congregate in one building and share equipment, which are both no-gos right now: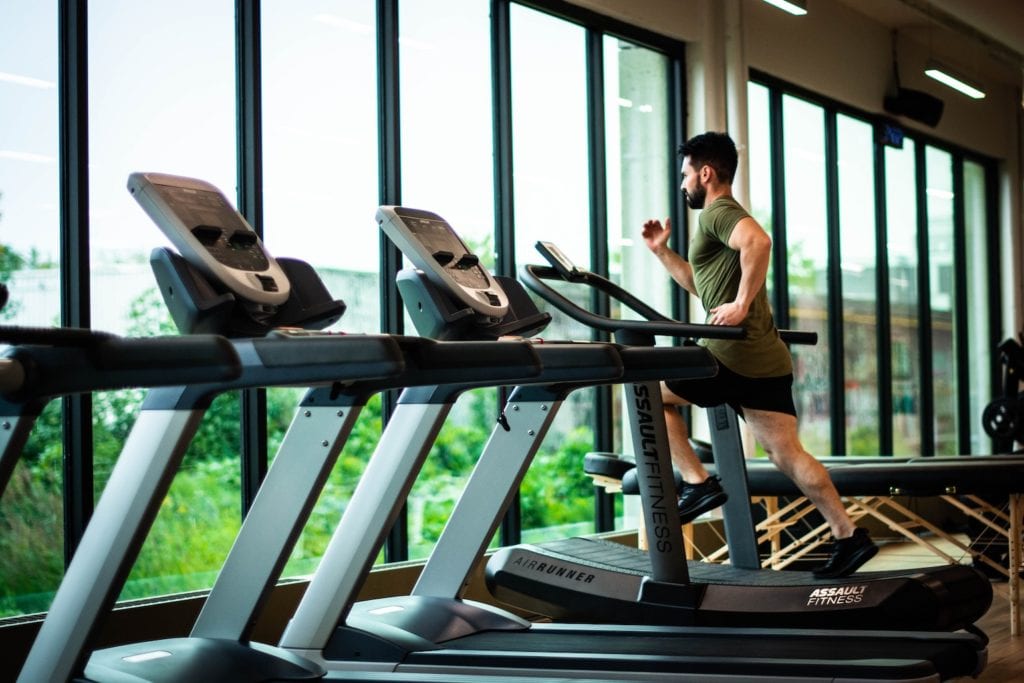 11. Employment/job search services
While this article is about how it's possible to job hunt right now, there's no denying that it's difficult and slow going right now:
Okay—this all sounds like a ton of bad news.
But don't worry; the negative part is over. There are also sectors and companies that are actually seeing an increase in business, and we'll look at some of them now.
Start coding now
Stop waiting and start learning! Get my 10 tips on teaching yourself how to code.
Head back to the table of contents »
---
15 In-Demand Industries During the CV-19 Crisis
If you're job hunting in a pandemic, these are some of the industries you'll want to focus on—particularly if you're looking for a job in tech.
1. Healthtech (especially virtual care)
It's not just frontline responders (doctors, nurses, and other healthcare professionals) that are urgently needed during the pandemic. People who can support the healthcare system behind the scenes are also in-demand.
2. Online interaction/community
If people can't collaborate and socialize in person, they'll do it remotely!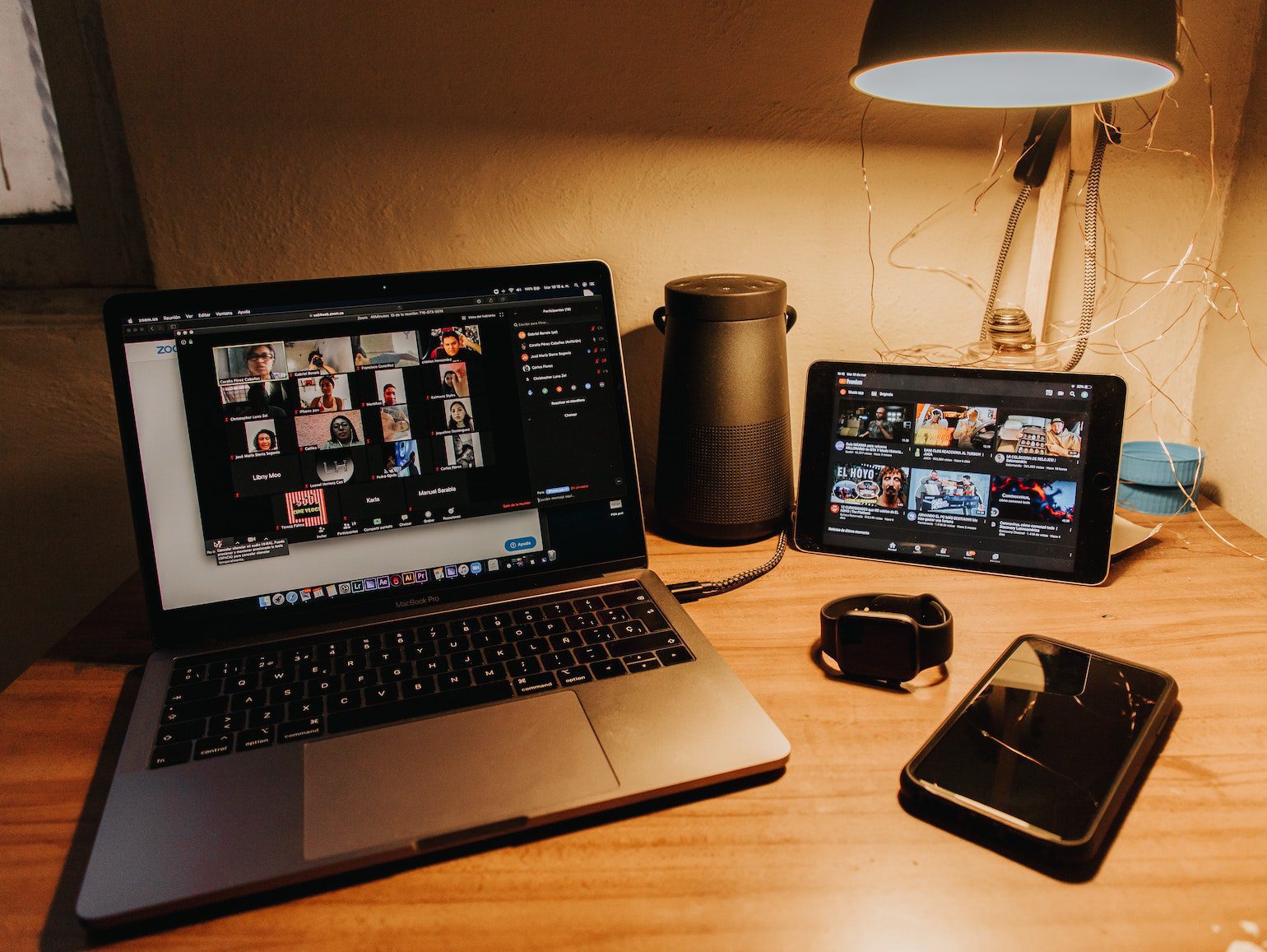 3. Edtech/online education
The same thing is happening with education. Since schools and colleges are closed, students are getting online to learn instead.
Disclosure: I'm a proud affiliate for some of the resources mentioned in this article meaning if you buy a product through my links on this page, I may get a small commission for referring you. Thanks!
4. Cloud technologies/services
Without the cloud, streaming wouldn't be possible (think many of the things we're discussing like Netflix, Skype, virtual learning). It's essentially keeping the world up and running through the pandemic. People with cloud skills are now in demand for small businesses, schools, municipalities, etc. (not just big companies or the government)
For example, NetApp, a hybrid cloud data services and data management company, currently has 160 job openings
5. Ecommerce
More people around the world are shopping online (beyond just buying groceries and essential items) to limit their exposure to germs.
Amazon has announced that their consumer demand is so high they can't keep up. As a result, it will be delaying the delivery of non-essential items, or in some cases not taking orders for non-essentials at all. The company is opening 100,000 new jobs to help meet their supply and shipment needs.
Categories seeing increased online dollar sales include:

Baking mixes – 489%
Nail polish – 335%
Hair coloring – 310%
Hand lotion – 225%
Pretzels – 201%
Vinegar – 192%
Coffee filters – 131%
Body lotion – 56%
6. Essential item supplies
Stores are running out of things like hand sanitizer, disinfectant spray, and masks. Companies that can help meet these needs are valuable, even if it's not what they regularly produce (like the story about distilleries making hand sanitizer!).
Instok is a website that gives you a way to find out what stores have essential items in stock before you leave your home, so you can minimize trips
Traffic alert app OurStreets now has a "Supplies" feature to help others find the essential items they need, like toilet paper, soap, and fresh produce
ZVerse, a maker of 3D-printing software, is producing millions of reusable face shields for major hospital systems, municipalities, and the U.S. Veterans Administration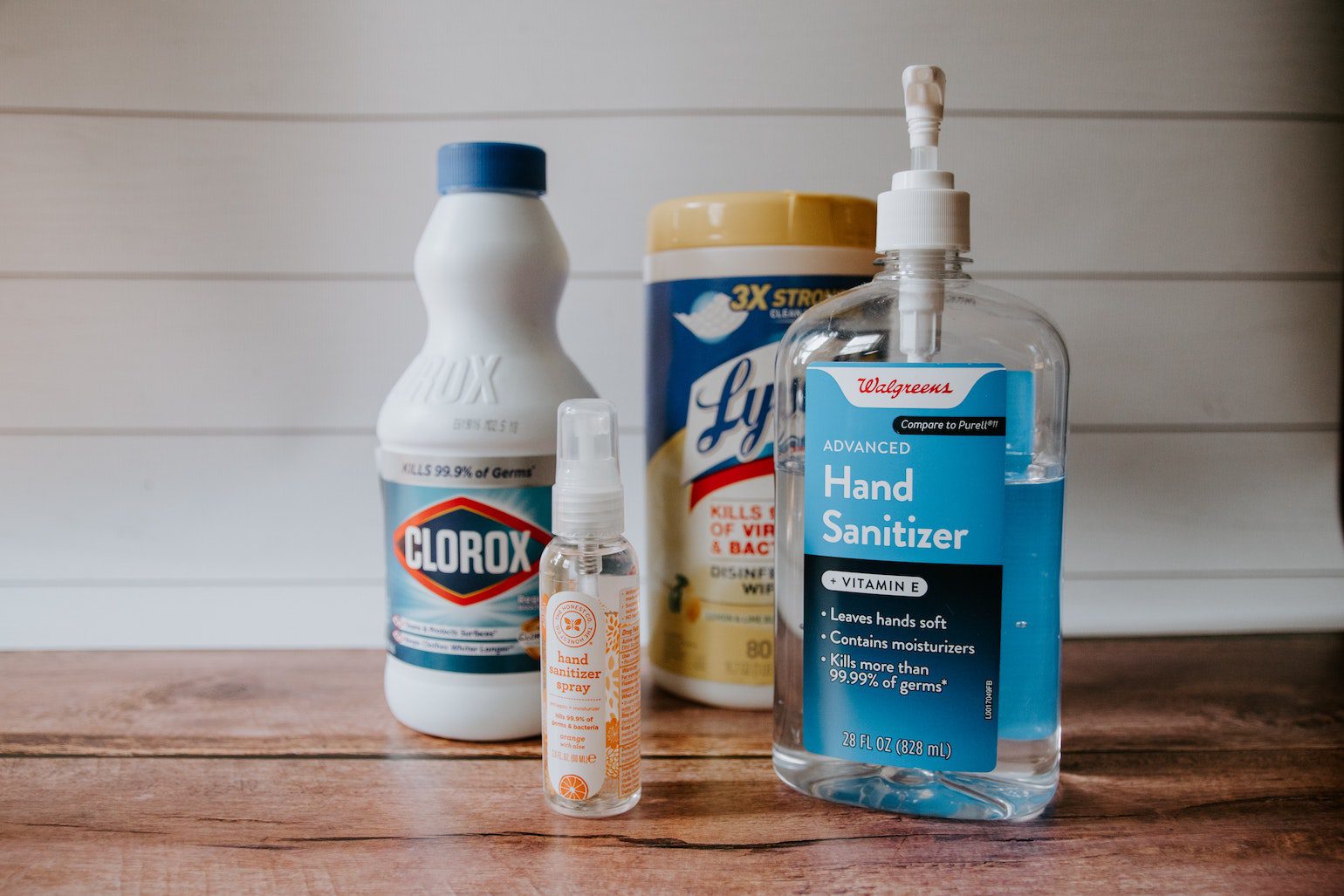 7. Delivery services
With proper precautions, delivery is safer than having people gather in stores to get what they need.
As noted earlier, Amazon is hiring a lot of delivery drivers
Grocery stores are offering curbside pickup and delivery through apps like Instacart, Walmart Grocery and Shipt. Daily download numbers have surged, and Instacart anticipates hiring thousands of customer care agents by the end of May.
Pharmacy delivery services through PillPack, ZipDrug, CVS, and Walgreens are increasing as well. Capsule, an online pharmacy, has seen higher signup numbers than ever before
Food delivery apps like DoorDash and GrubHub report strong hiring. Just Eat Takeaway saw a 50% jump in first-quarter orders
8. Logistics/supply chain
Particularly when it comes to essential goods, the supply chain is so important to get things where they need to go. On a personal level, my friend who works in supply chain management said it's a crazy time with how busy things are.
Austin-based SourceDay, which sells supply chain management software, said it raised $12.5 million in its latest round of financing
Start coding now
Stop waiting and start learning! Get my 10 tips on teaching yourself how to code.
9. At-home fitness
While in-person workout options were on the list of struggling industries, online services have risen up to take their place.
Peloton has seen their stock price increase, although in-person workout classes are canceled. They are offering a free 90-day trial of their equipment-free workout app.
Mirror, a unique interactive mirror-based home fitness system, has seen sales almost double
Online-only fitness service Obé has seen an increase in sales and memberships, too, and has added new content for kids
10. Video games
Many gamers are loving their extra time at home. As a first-hand example, my husband bought a PS4 and a bunch of games in the last two weeks because of lockdown. He actually drove to a Best Buy an hour away just to get the PS4 curbside-delivered to the car, because all closer stores were sold out!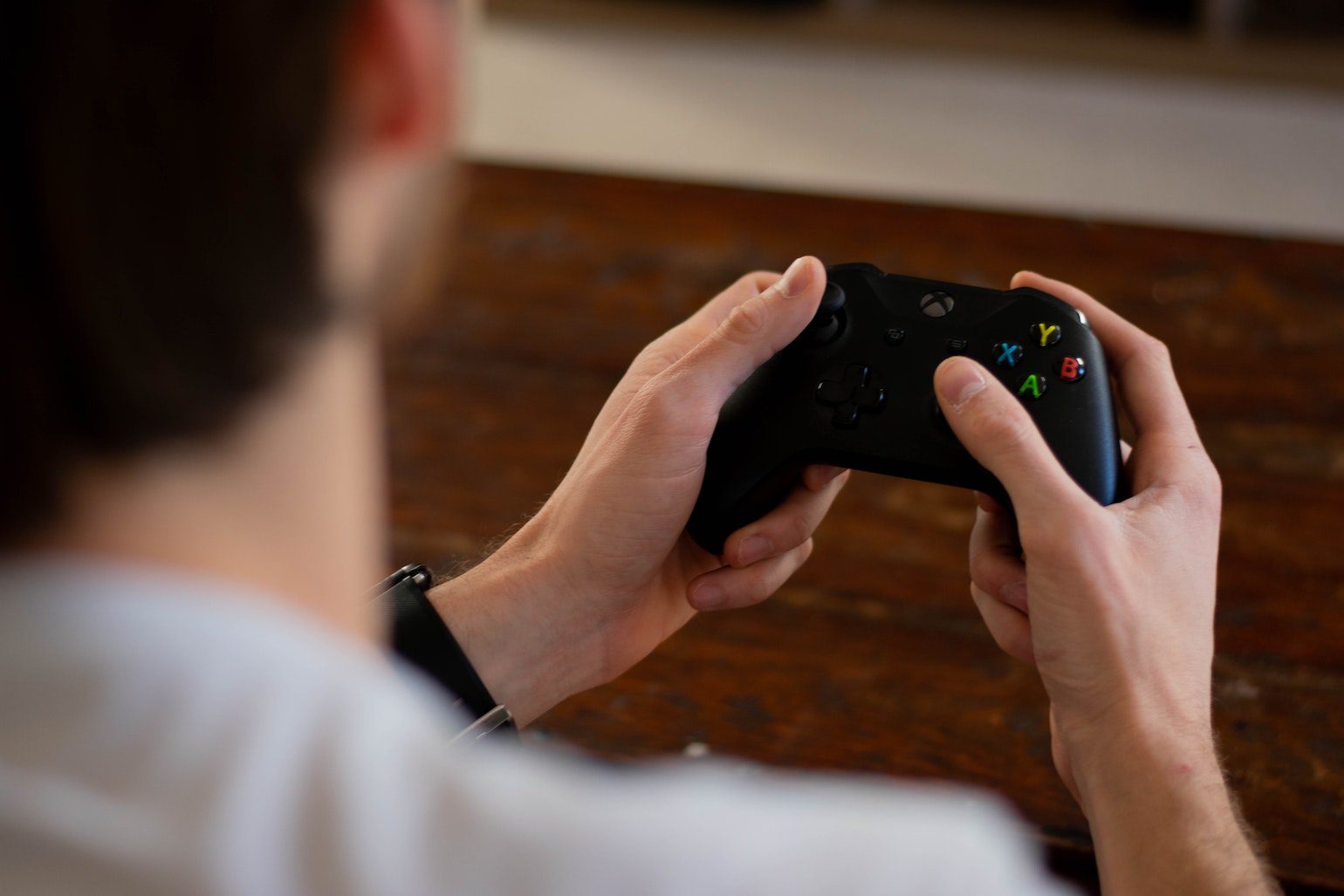 11. Online movies/TV
Similar to the gaming industry, online entertainment in the form of streaming movies and TV is surging in popularity as people stay home.
12. Animation
Unlike live action TV/films, animated movies/series are made mostly on computers which means animation studios can continue to make content remotely.
Since most live-action films and shows are suspending production, it's possible for TV services to run out of new programming and for animated shows from companies like Snowball Studios to take their place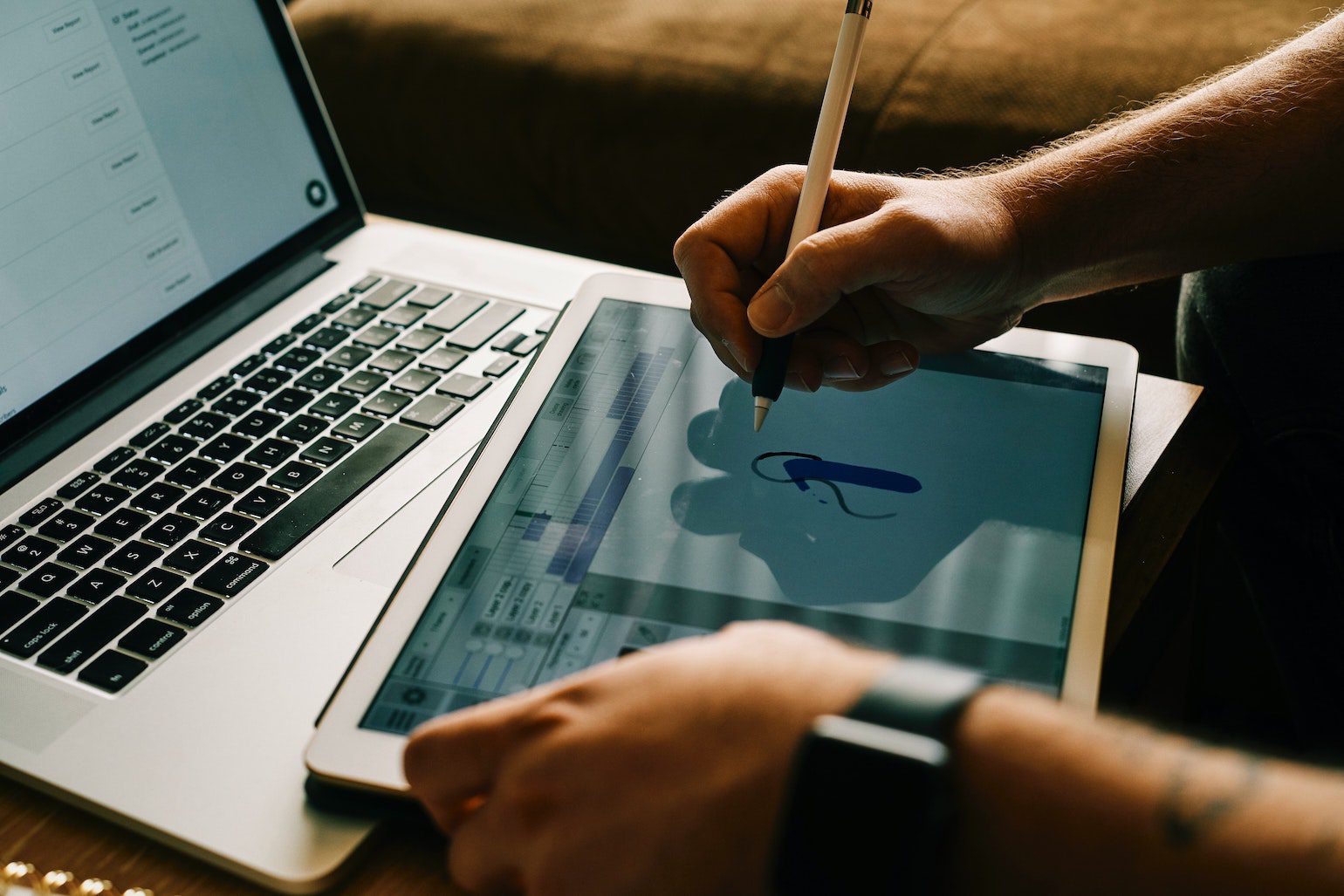 13. Dating apps
When people are indoors, bored, and socially isolating, they're looking for connections the modern way.
Bumble reported 21-26% increases within a 10-day span in sent messages in cities under lockdown, including Seattle, New York City, and San Francisco
Activity has doubled on Blindlee, which offers online blind dating via three-minute blurred video calls to reduce the superficial element of online matching
Wingman, an app that lets your friends matchmake for you, has seen a 75% increase in new users
14. Alcohol sales
What else do people like to do while they're at home gaming and watching TV? You guessed it…pair it with a drink or two.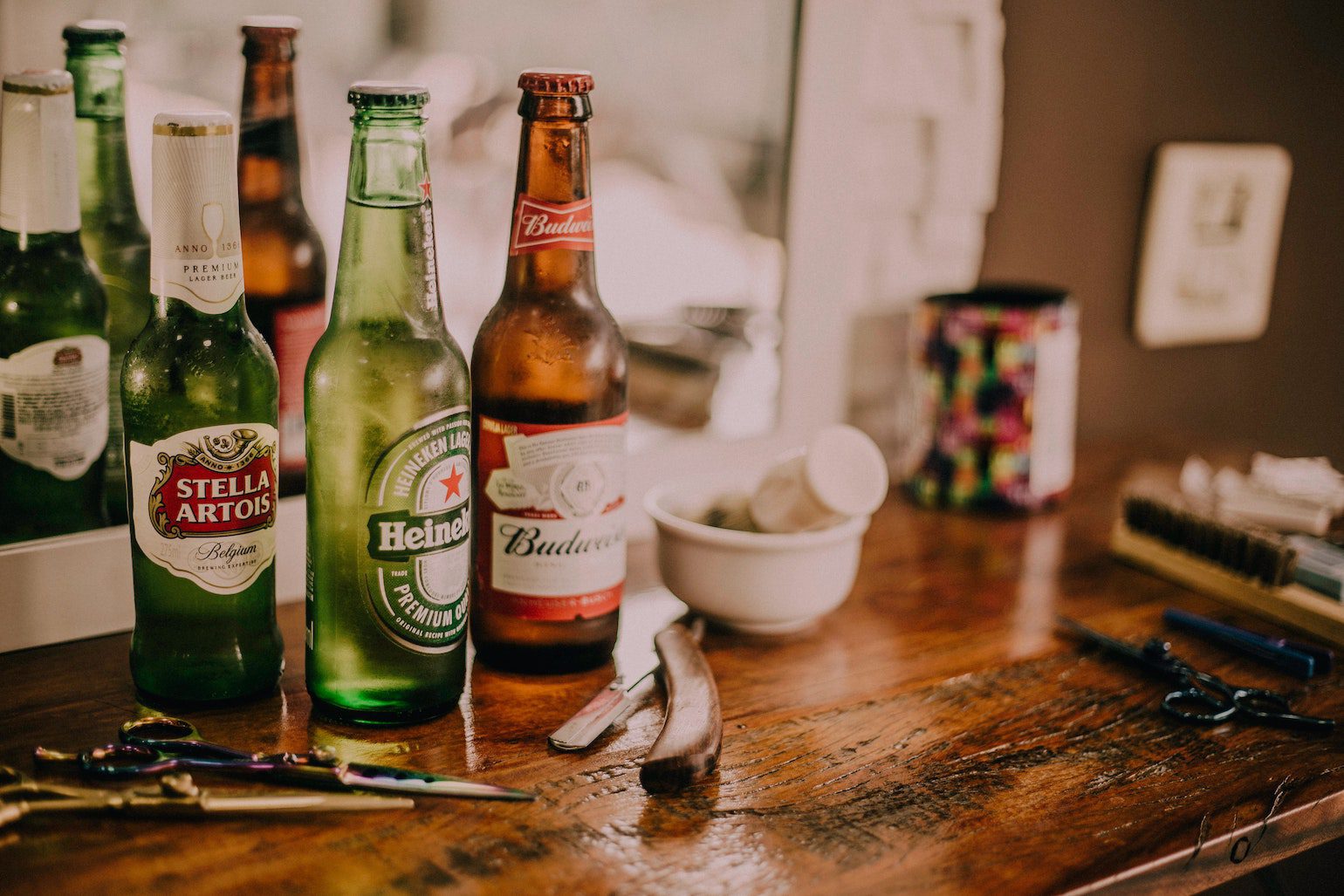 15. Life insurance
Finally, in uncertain times, people want the confidence of knowing their loved ones will be in a secure situation no matter what.
Online life insurance agency Fabric has reported 50% more applications than usual since February
Life insurance applications have doubled at tech startup Ethos since the start of the crisis
Haven Life Insurance Agency also reported a surge in people seeking financial protection for their families
What all of these industries and companies have in common is that they all have a technological component. They offer services online, or they make software, or rely on using software, or build apps and keep them running, etc. And that makes tech skills more powerful than ever right now!
Start coding now
Stop waiting and start learning! Get my 10 tips on teaching yourself how to code.
Head back to the table of contents »
---
10 Tips for Job-Hunting During the CV-19 Pandemic
Now that you have a general idea of the "hot or not" industries, let's dive into a few pandemic job-hunting tips.
Keep in mind that just like everything else in the world right now, this will not be business as usual. The regular apply > go to interview > get job > work in office schema might be turned on its head for a while.
But that doesn't mean you have to put your career on hold. You just have to adapt. These steps will give you the best shot at landing a tech job (or any job) during the crisis.
1. Keep applying for jobs
First of all—you can't get any jobs if you don't put yourself out there. Still go on the job search sites and submit applications. A lot of hiring managers can do their jobs from home, so don't assume your resume will get lost in the shuffle.
If you do not have a job right now, got laid off, etc. and are worried about paying bills, it's a good idea to apply to as many jobs as you're qualified for or confident you could train for.
During a time when a lot of things are shut down, the available jobs and work situation might just look a little different. But as we saw in the section above, lots of companies are still hiring, so there are opportunities out there.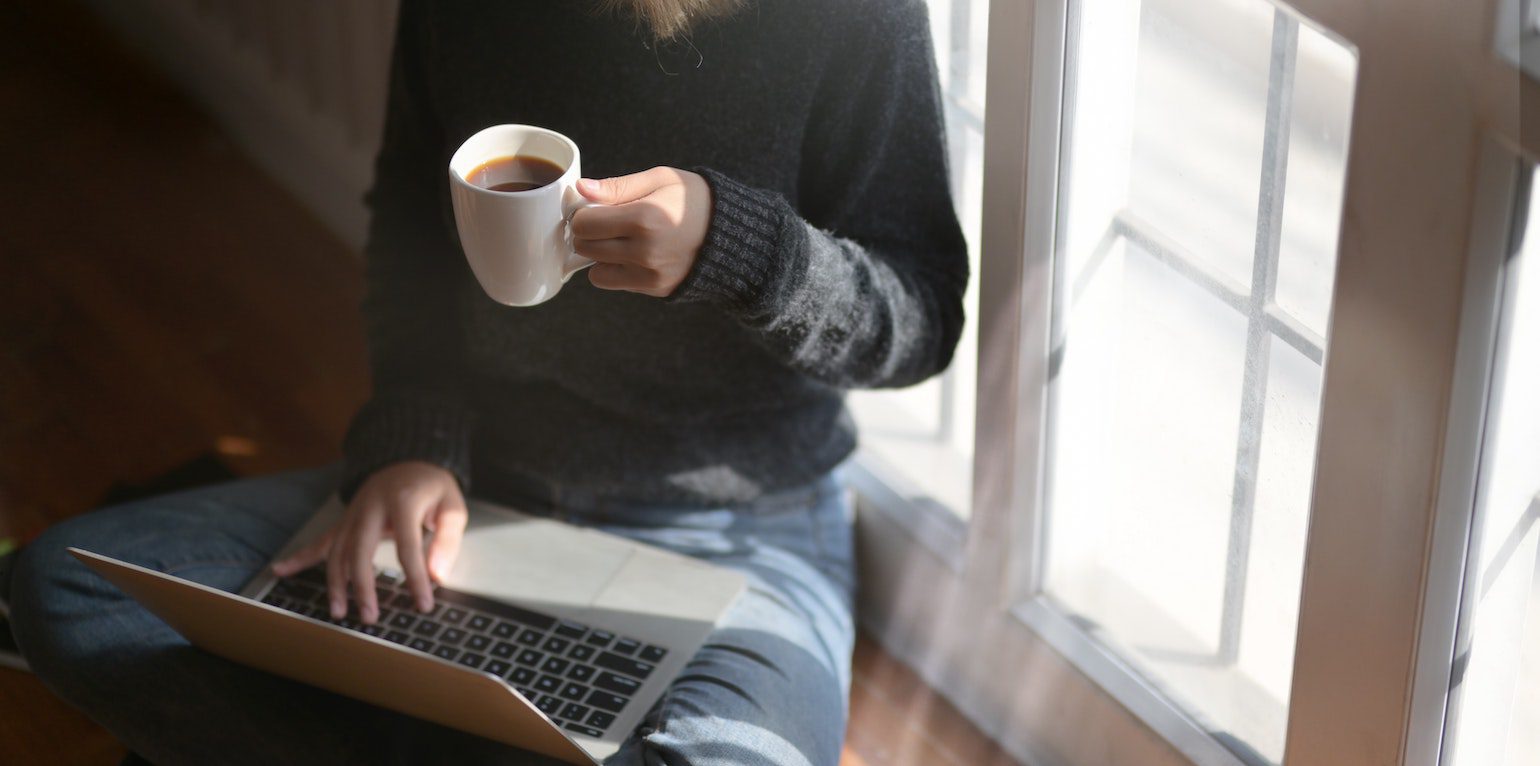 2. Be industry-conscious
There are some themes you might have noticed from the list of industries doing well. Most companies that rely on in-person interaction or non-essential tangible goods production are struggling in this new reality. So are companies that rely on advertising revenue, since there are fewer businesses open to spend on the ads.
On the flip side, companies that foster online communication, education, entertainment, or essential goods supply and delivery seem to be adapting well.
Because of this, you might have to pivot into an industry you've never worked in before. For example, it'll be much easier to find a job in ecommerce than it will be to find one in the travel/hospitality industry.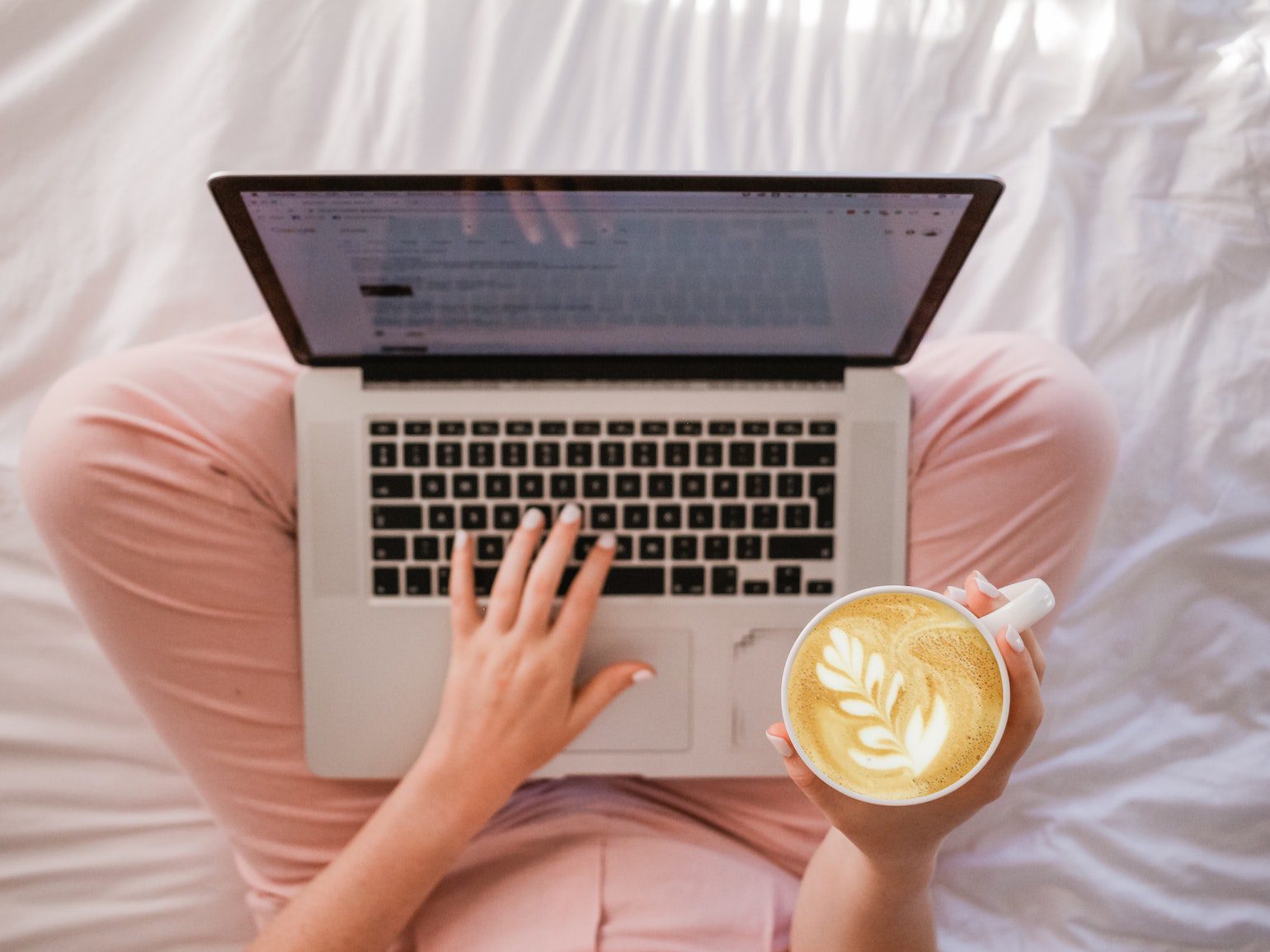 3. Let people know you're available
If you've been laid off, consider making it known that you're available and actively looking for work. Recruiters are still at work looking for folks who are newly re-entering the workforce.
You may also be able to ask for referrals from people you know. For instance, make a post on LinkedIn that you're looking for new opportunities.
However, as you're navigating this, be sensitive to the climate. Don't ask someone for a referral if their company just had a round of layoffs. Do research on the company and put out feelers before asking for a favor.
Download the LinkedIn profile checklist
Created with aspiring techies in mind.
4. Stay on top of tech and business news
I'm not necessarily talking about all the medical news here—it's up to you how much of that you want to consume.
Instead, I'm talking about paying attention to companies that are seeing an impact in their business right now. Which startups are getting acquired. Which companies are laying off workers.
These are some newsletters I'm paying particular attention to right now (and would watch like a hawk as a job-hunter!):
Pay attention to which companies in your area are doing well. During this time, it's worth looking at some of the big companies that are almost "too big to fail" like Facebook and Google. Sure, they might have profits decrease in the short term and lose ad revenue, but they are also likely to weather the storm better than a smaller, newer company with thinner profit margins. This could be a good reason to dig more into a company's financial situation, e.g. how much debt they have.
5. Look specifically for remote/telecommute jobs
While a lot of traditional office jobs are switching to work-from-home schedules, it's more of a temporary/emergency thing for them. Companies that are fully remote or are used to hiring remote workers will be better set up to hire and onboard new people right now, since they already have systems in place to handle it.
Check these websites:
6. Offer freelance services/get gig work online
It might be tricky to get a full-time job right now, but you can still bring in income by freelancing with your skills. You might find one-off projects like building a website, or a steady side gig offering regular hours.
If you're interested in looking for tech gig work right now, join my free webinar here to learn my process for finding these gigs, landing clients, navigating logistics, etc.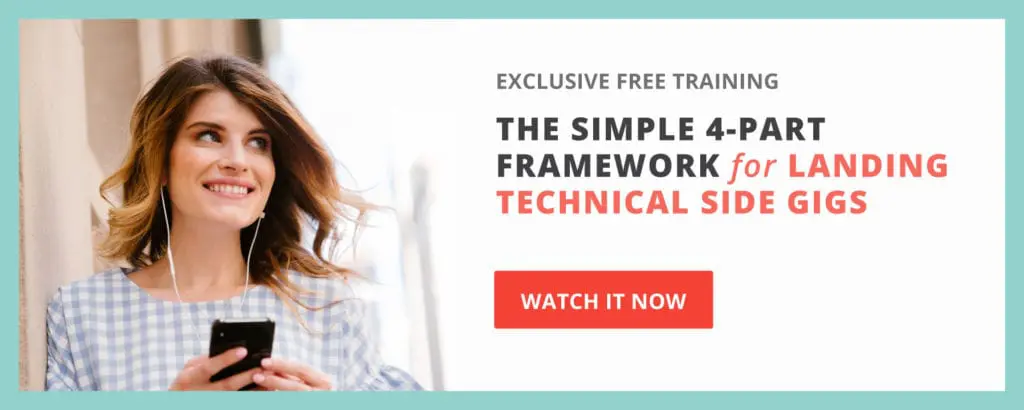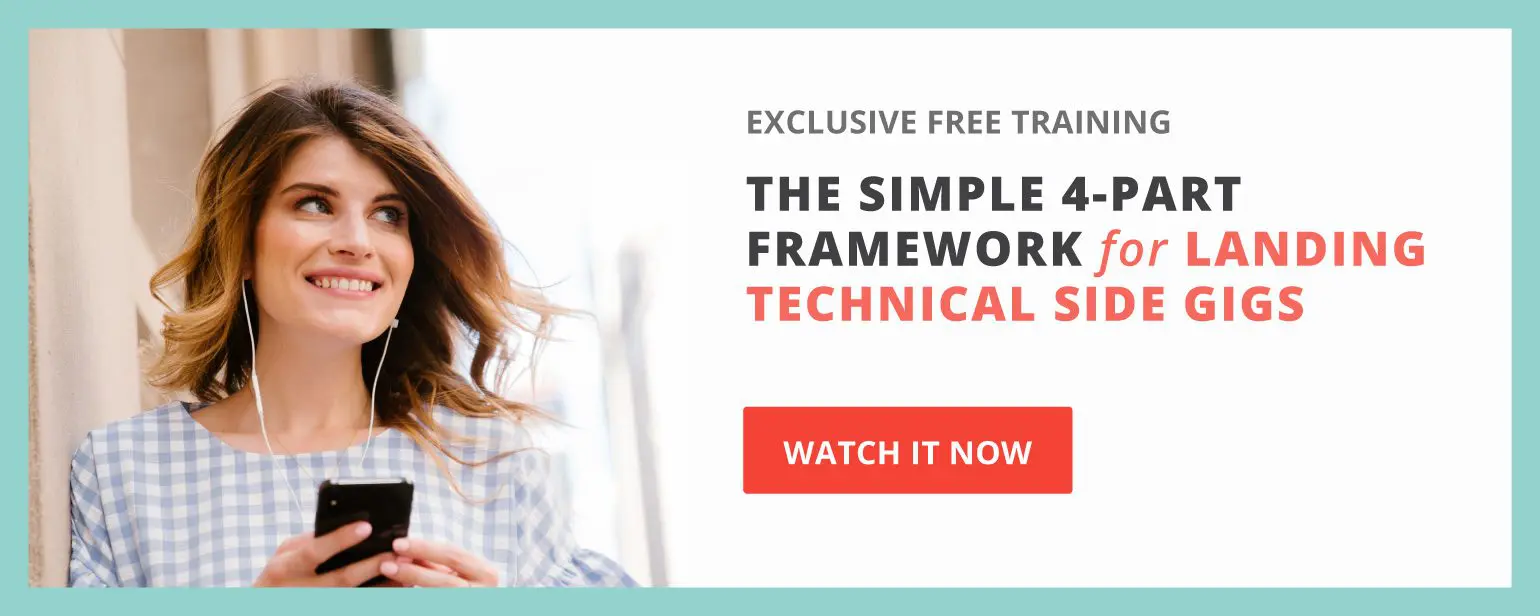 7. Build your network, portfolio, and resume
You can't go to meetup events and shake hands right now, but you can still make career networking moves. "Pay attention to LinkedIn and other social channels and join in on digital conversations and happy hours every chance you get. Add skills to your toolbox and stay positive!" recommends Jake Shepherd, Senior Director, Vaco Technology.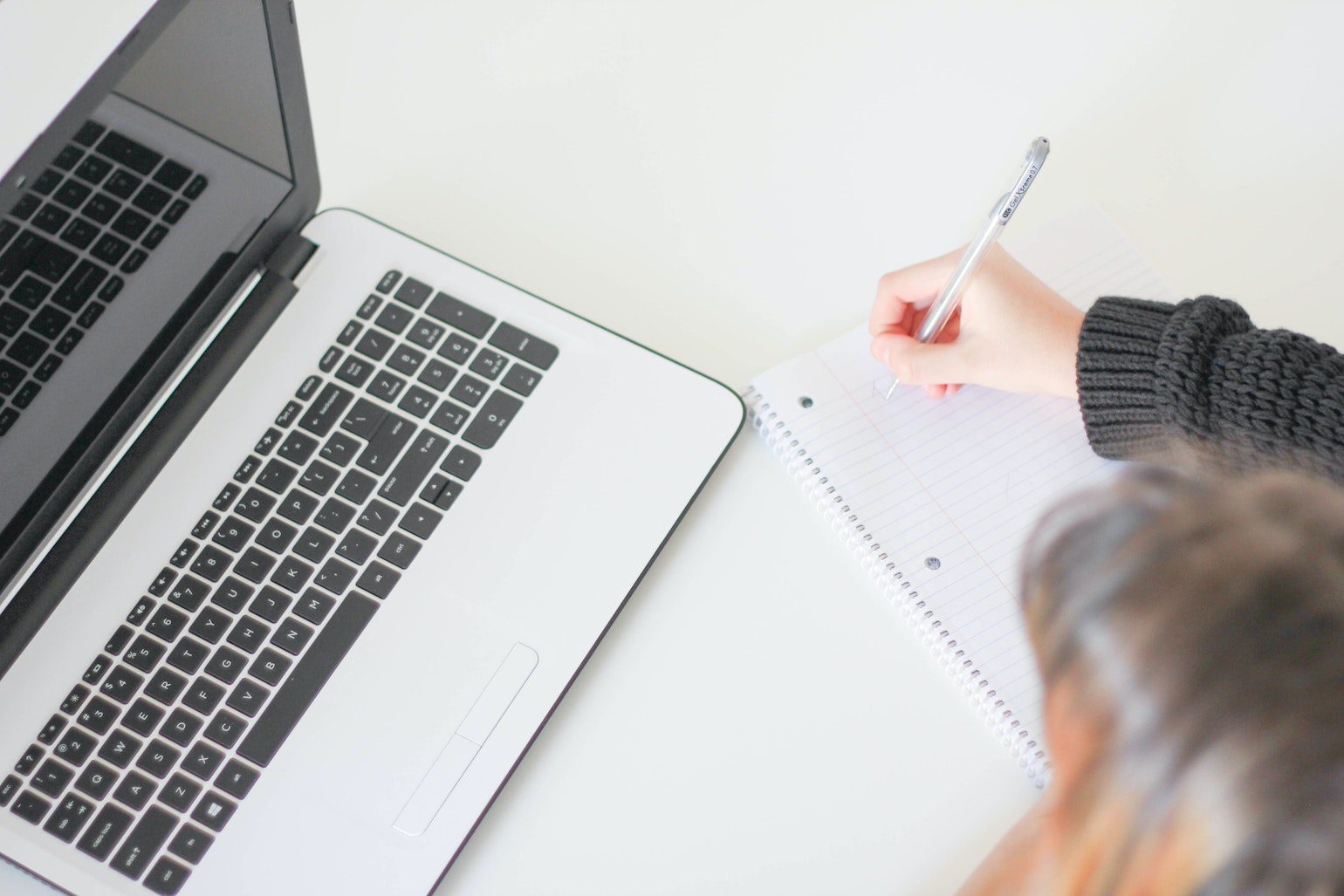 If you have extra time right now (you can't apply to jobs 24/7!), you can also use it to take online courses, build personal projects for your portfolio, etc. As Jessica Mitsch of Momentum Learning says, "Your resume should demonstrate adaptability and a growth mindset—adding new skills you've learned recently and classes you've taken (including online classes) is a good way to do this."
Join the free portfolio course
Sign up below for my *free* course on how to build a portfolio site as a web developer/designer.
8. Brush up on video interviewing skills
Video interviewing might be the new normal for a while, so brush up on your skills! Check out Pramp to practice mock interviewing with a peer and get comfortable with the format. You'll get to experience both sides of the interview, with questions, answers, and interviewing tips available to help it go smoothly.
If you're going after a technical role, I highly recommend Interview Cake to prep for the programming interview (however the company decides to handle it). Check out my Interview Cake review and then get 20% off by going through our special URL.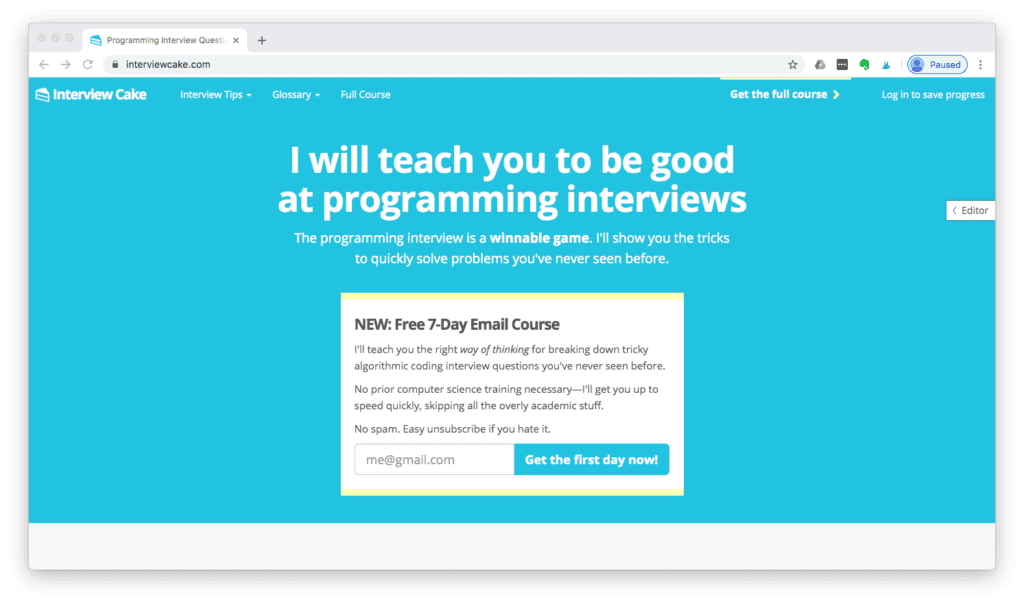 Even when things are back to normal, interview processes could look different. Handshakes might be a thing of the past!
9. In the short term, it's okay to think temporary
While it would be amazing to land a dream job during a pandemic…you may need to settle for a temporary job plan until the economy is back to normal. Where you want to work may not even be hiring, and you've got to make ends meet.
Plus, especially if you never worked at a tech company before, this could be a way to get your foot in the door. For instance, you could apply for a customer service role at Instacart, with the goal of getting familiar with the platform and potentially making an internal move to their dev team later. You never know what could happen!
10. Use this time to evaluate your long-term goals
This lockdown could be like a pause/reset button for a lot of people. Maybe you've been feeling dissatisfied with your job, and now a layoff or furlough is giving you time and space to reflect on why. 80% of Americans are unhappy at their job, which is way too high.
Reflect on what job you would find interesting and fulfilling. Maybe this crisis is a chance to ramp up learning skills for that dream career in the back of your mind.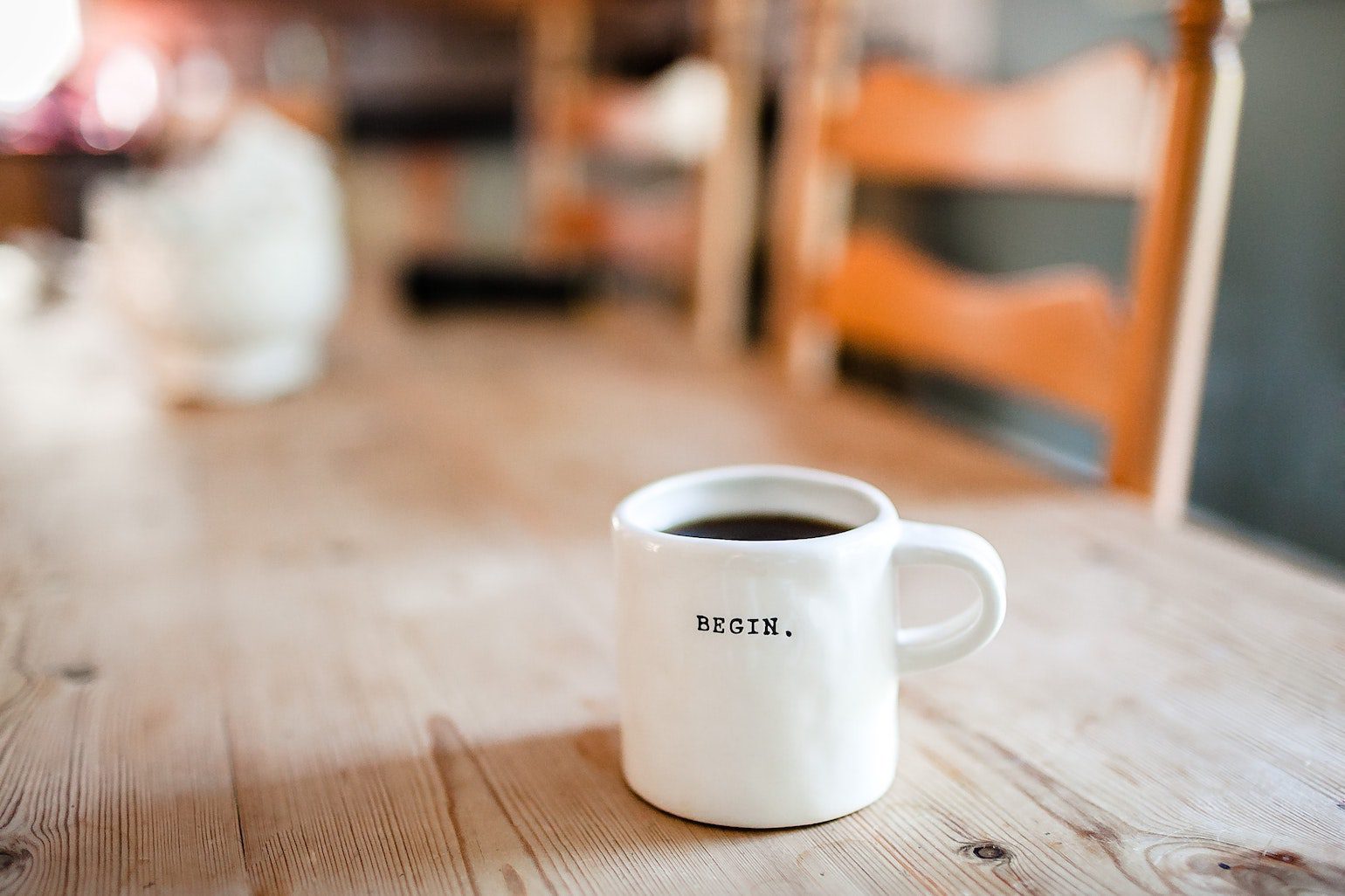 Head back to the table of contents »
---
Looking Ahead—This Too Shall Pass
Just like every season of hard times, this one will pass. We won't be locked down forever.
It's true that life may never return to exactly how it was before. A lot of businesses will recover, but some won't. Then, new companies will be formed, providing solutions for problems we never thought much about before.
It is encouraging to see so much creativity happening. People are adapting in awesome ways.
My local workout studio is now renting out their equipment and selling clothing online. They're also doing paid livestream workout classes. They're finding new ways to make money/get business that they didn't have before.
Restaurants are offering cooking classes online
In-person businesses are finding ways to adapt and use technology to run their businesses
CV-19 will be a landmark in our history. This can be a landmark in your personal journey, too. A chance to get a job you always wanted rather than the one you settled in. There might be no better moment for preparing your launch into a brand-new tech career.
Quarantining might feel like a cocoon, so make it your goal to emerge in a totally new form. It works out pretty well for butterflies.
Are you job-hunting or working on your tech skills during the pandemic? Let me know about your experiences in the comments!